Alprazolam Abuse
Understanding Alprazolam Abuse
Alprazolam, also called Xanax, is a medication that is commonly prescribed for the treatment of various anxiety disorders and panic disorder. A member of the class of medications known as benzodiazepines, Alprazolam is a highly addictive substance that has a moderate potential for abuse and misuse. Alprazolam abuse can lead to an array of consequences and complications if left untreated.
According to PubMed, "Alprazolam and diazepam, the two most prescribed benzodiazepine anxiolytics in the United States, have potential for addictive use." The short half-life of Alprazolam may be responsible for stronger withdrawal symptoms when the user attempts to quit and, for many, it's these very symptoms that cause them to turn back to their previous patterns of drug use in order to feel "good" or comfortable; thus begins the viscous cycle of abuse and addiction.
Unfortunately, anyone can become addicted to xanax—even people who are prescribed the medication for the treatment of anxiety or panic disorder can find themselves falling into the hands of addiction to this drug. Taking large quantities, taking the Alprazolam for a long period of time or repeatedly taking the drug can cause physical dependence that will result in chemical changes within the body and may lead to withdrawal symptoms when the user attempts to quit.
Dangerous Effects of Xanax Abuse
Abusing Xanax can have a number of dangerous effects on the user. The medication can lead to the following health effects:
dizziness
irritability
difficulty concentrating
weight gain
shortness of breath
seizures
hallucinations
depression
jaundice
slurred speech
confusion
behavioral changes
mood changes
suicidal thoughts
coordination problems
Risk of Overdose
Taking Alprazolam in large doses or without a prescription can increase the risk of user overdose. There are some symptoms of potential overdose that should be recognized including:
severe confusion
drowsiness
lack of coordination
loss of consciousness
labored breathing
shallow breathing
If you suspect that you or someone you love may have overdosed on Xanax, contact emergency care immediately by calling 911.
Signs & Symptoms of Alprazolam Abuse
Many different symptoms may present when xanax is being abused. The symptoms of Alprazolam abuse will generally become more prominent and noticeable as the user becomes more entangled in the web of addiction and psychological dependence on the drug. People who abuse Xanax will show an array of psychological, behavioral and physiological symptoms. Some of the most common symptoms of this disorder are listed below:
Psychological Symptoms of Alprazolam Abuse
feelings of euphoria that are followed by depression or sadness
optimism to a point in which there is no desire to act differently in order to evoke positive change
excessive use or repeat use despite the known side effects that the drug is causing
inability to cope with stress in a health way without Xanax
Behavioral Symptoms of Alprazolam Abuse
Using Xanax when it poses a serious danger to your health or well-being
Using Xanax in dangerous situations
Missing work or school as a result of drug use
Functioning poorly at work or school as a result of Xanax use
Lack of productivity as a result of Xanax use
Trying to quit taking Xanax and failing
Feeling apathetic
Withdrawing socially while using Xanax
Physiological Symptoms of Alprazolam Abuse
Feeling strong symptoms of withdrawal when not taking Xanax
Feeling strong symptoms of withdrawal when Xanax wears off
Developing a tolerance to Xanax that requires larger or more frequent doses of the drug
Using Xanax despite the known consequences or problems that are arising from the drug use
Additional Signs & Symptoms of Xanax Abuse
In addition to the above signs and symptoms of Xanax abuse, some users will experience additional symptoms that may be relevant to the condition. Some of the most common symptoms of a Xanax use disorder include:
hallucinations
disinhibition
extreme sedation
hypotension
increased heart rate
decreased sex drive
gastrointestinal problems
avoiding friends or family
lack of personal appearance
lack of productivity
constipation
tiredness
depression
heightened anxiety when not taking Xanax
Symptoms of Xanax Withdrawal
When an individual becomes addicted to Alprazolam, withdrawal begins to rule thoughts and actions. Withdrawal symptoms can be mild to moderate but in many people who are strongly addicted to Xanax, symptoms of withdrawal are rather severe. According to Medline Plus, Xanax withdrawal symptoms include:
heightened anxiety
depression and sadness
suicidal thoughts
insomnia and difficulty sleeping
trembling and shakiness
headaches and body aches
sensitivity to touch, light and sound
twitching
hallucinations
out of body feeling
Alprazolam Addiction Treatment
Many methods of effective Alprazolam addiction treatment do exist but for various reasons, the majority of women (and men) who need help to not receive the treatment that they need. According to the C
DC, the "primary reasons for not receiving treatment include: inadequate accessibility or availability of treatment; a belief on the part of patients that they can handle the problem without treatment; not being ready to stop using; and lack of health insurance coverage; privacy concerns; and inability to afford treatment."
Studies show that the most effective treatment for Xanax addiction, like treatment for other types of substance abuse problems, include a comprehensive set of medical, social, psychological and rehabilitative services that address the unique needs of the patient. Many refer to this as a holistic approach in which treatment focuses on the patient as a whole treating every aspect of their life including their health, spiritual wellness, mental stability and social status all at once.
Why Should an Addict Seek Treatment?
A person who abuses Alprazolam is subject not only to an increased risk of overdose which can lead to fatal consequences, the individual is also likely to experience severe withdrawal symptoms when they stop taking Xanax and this too can prove deadly. Use of Alprazolam can lead to seizures, coma and death—the decision to seek help may make the difference between whether the user lives another day or dies as a result of their addiction.
What Xanax Addiction Treatment is Like
Treatment for Alprazolam addiction will likely vary from one facility to the next and from one patient to the next but there are some common grounds that can be expected. Patients can generally expect xanax addiction treatment to go something like this:
First the individual will go through the patient intake process during which they will be thoroughly assessed.
Next, detoxification will begin in a medically supervised environment in which the patient will be closely monitored for comfort and safety. During this time the medication will be tapered off gradually to allow for reduce symptoms of withdrawal and a reduction in the risk of dangerous complications as a result of the withdrawal symptoms.
Following detox, the patient will begin to receive counseling and therapy that will help them to come to terms with the addiction and learn what it is that caused them to start abusing Alprazolam as well as how their drug use has impacted their lives.
Throughout treatment, the patient will be provided with education and tools to assist her in learning how to recognize triggers, avoid situations that may lead to relapse and come to terms with life's daily stress without resorting to drug use.
Support will be provided in various types of support groups and therapy sessions. This will build the foundation for recovery outside of treatment.
Follow up care will include continued support, counseling and therapy for the patient to further ensure that they continue to work on their sobriety and to remain in close contact with others who are also sober.
Treatment for xanax addiction can be challenging but it's not an impossible situations. Women who are suffering from Alprazolam addiction should seek solace in the comfort of a rehabilitation facility that understands their struggles, that can help them cope with their addiction and that can provide them with the necessary support to facilitate long term recovery from this condition. Treatment is the first step toward happy, healthy and sober living.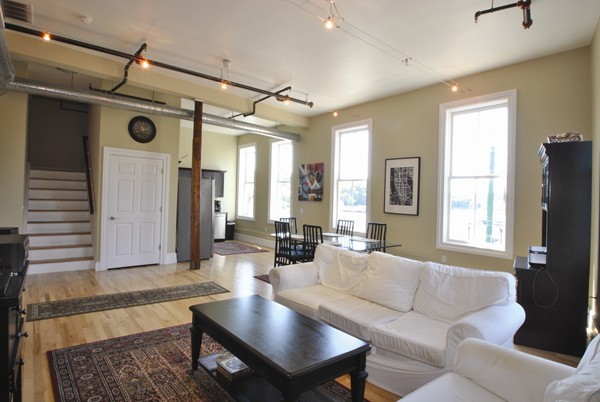 This triple-tiered rehab located in New Haven, Connecticut provides a road to recovery and a much-needed hand-up to young men dealing not only with addiction, but with a lack of real-life skills that prevent them from living full, substance-free lives in the real world. While many guys their age are studying their way through New Haven's hallowed, ivy-league institutions, their counterparts at Turning Point are working as if their lives depend on it.
Details ›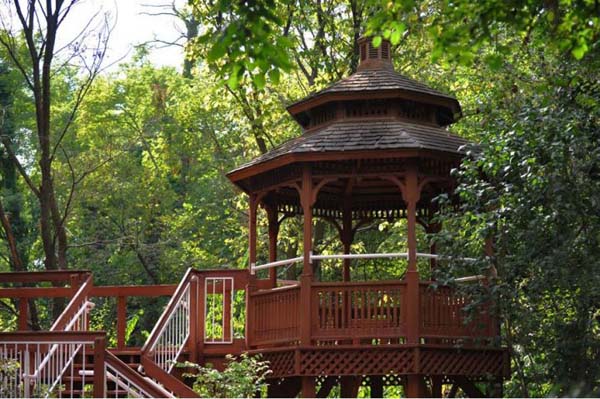 Women and teen girls struggling with addiction and eating disorders discover a pathway to health, healing, and hope in this peaceful, female-only treatment center located on 23-wooded acres in suburban Chicago.
Details ›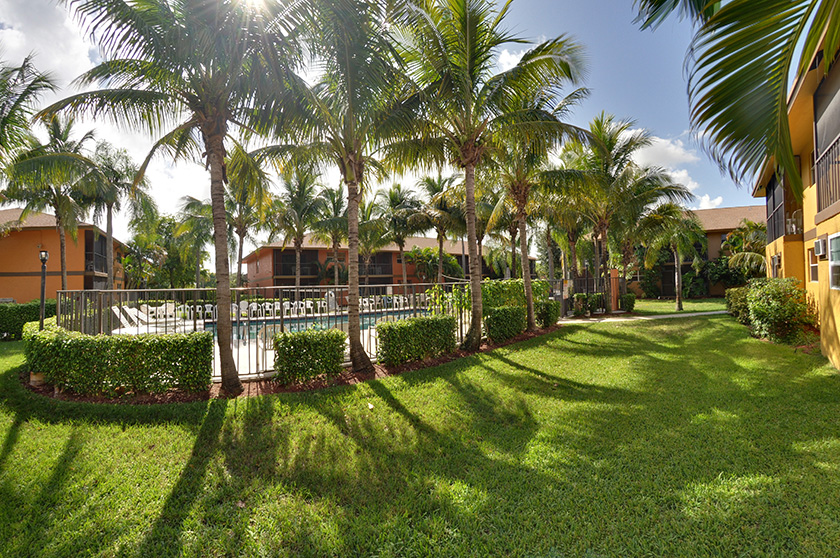 Palm Partners Treatment Center is one of America's leading addiction treatment providers for drug alcohol detox treatment, drug rehab, alcohol rehabilitation and is staffed with highly trained addiction specialists. Palm Partners was founded in 1994 and was incorporated in Florida in the year 2003.
Details ›