Vicodin Abuse
Understanding Vicodin Abuse
Vicodin is one of the brand names of hydrocodone, an addictive opiate painkiller. Vicodin is prescribed to women to relieve moderate to severe pain, and to relieve cough. Vicodin abuse happens when women take more than their prescribed dosage, or when they take the medication without a prescription. It most often comes in a tablet form, and is either taken orally or crushed up and snorted.
Vicodin is dangerous when mixed with other substances, especially alcohol. Women should talk to their doctors about any potential medicine interactions before taking Vicodin. As well, you should always dispose of any unused medications in order to keep them out of the hands of anyone who might abuse them.
Effects of Vicodin Abuse
Vicodin abuse is dangerous, and can have a number of consequences. Among these are addiction and overdose – both which are extremely serious. Addiction is a chronic, relapsing condition associated with compulsive drug-seeking behavior, and taking of a substance despite knowledge of potential negative consequences. Overdose can cause a person's death.
Abusing opiates like Vicodin can also lead to problems with the law, further drug use, problems at work or school, difficulties in personal relationships, and more. Vicodin can change a person, and those changes are never for the better.
Side effects of Vicodin
The side effects of Vicodin can occur whether you are taking them as prescribed or are abusing them. However, they may be more intense when the drug is abused. According to the US National Library of Medicine, Vicodin side effects may include:
Nausea, vomiting, constipation
Drowsiness, dizziness, lightheadedness
Fuzzy thinking
Anxiety
Abnormally happy or sad mood
Dry throat
Difficulty urinating
Rash, itching
Narrowing of the pupils
If any of these side effects persists, you should contact your doctor. In addition, if you experience slowed or irregular breathing or chest tightness you should seek immediate help.
Signs and Symptoms of Vicodin Abuse
If you believe that someone you love is abusing Vicodin, there are certain signs and symptoms that you should look out for. As a person becomes more dependent on the drugs it is harder to hide, and the signs will become more apparent.
Doctor shopping. Someone who is abusing Vicodin may visit several doctors to get as many prescriptions as possible and to ensure they always have some.
Frequent visits to the ER. To the same end as doctor shopping, frequent, more or less unexplained visits to the ER may indicate Vicodin abuse.
Unexplained changes in behavior. If your loved one is suddenly acting irritable, shady, lethargic, confused, anxious, or otherwise strange there is a chance that they are abusing drugs.
Taking more of their prescription than prescribed. If they are not following the doctor's orders, your loved one may be taking their Vicodin to get high.
Changes in people they hang around with. Many people who start using drugs may hide it from their friends, and find new friends who do drugs, too.
Poor performance in work or school. As their hydrocodone abuse progresses, people's priorities often shift and they may start slacking in work or school.
Lack of attention to physical appearance. As more time is spent doing and finding Vicodin, a person's physical appearance and personal hygiene suffers.
It is important to keep in mind that these are not the only signs of Vicodin abuse. Someone who is abusing the substance may not show many or even any of these signs, and someone who is not may show some of these symptoms for another reason. However, it is worth a closer look if you believe a loved one is struggling. The sooner they find help, the better off they will be.
Vicodin Dependence, Withdrawal, and Addiction
According to the US Drug Enforcement Agency, as with most opiates, tolerance, dependence, and addiction are associated with abuse of hydrocodone products, such as Vicodin. Tolerance occurs when someone taking Vicodin needs a higher dosage in order to feel the same effects that they previously felt. This leads into dependence, as taking more and more of a substance like Vicodin causes the body to become dependent on it.
Physical dependence means that a person now craves Vicodin, and needs it in order to feel that they are functioning normally. It also means that they will feel a sickness, or withdrawal, without the substance. If you are taking Vicodin and feel agitated, anxious, achy, have increased tearing and a runny nose, cramping, nausea, or any related symptoms you are likely dependent on the drug. This is very dangerous, and can lead to addiction easily. If you keep taking Vicodin to get rid of withdrawal, your body will crave it more and at some point you will lose control of your Vicodin intake.
According to MedlinePlus, opiate withdrawal is largely over within a week. Medications and other remedies can help you through withdrawal, and this can get you on the road to recovery from Vicodin abuse, and to avoid or overcome addiction.
Vicodin Addiction Treatment
Vicodin is an opiate, and a very commonly abused, addictive one. Many treatment options exist to help people overcome Vicodin addiction, including different therapeutic treatments offered at rehab centers, medication replacement therapies, and support groups. Most people striving for recovery incorporate all of these methods into their treatment program, and that may be one of the most effective treatments.
Treatment Centers for Vicodin Addiction
Vicodin addiction treatment centers include both inpatient, or residential, and outpatient programs. These programs vary in their intensity and depth of treatment, and each may be appropriate for different people or at different stages of recovery.
Inpatient programs:
Inpatient addiction treatment is best for those with a long and severe history of Vicodin abuse, those who lack support in their home environment, and those who have attempted an outpatient program but were not successful in maintaining sobriety.
Benefits of inpatient treatment include around the clock care, daily meetings and support groups. People at inpatient programs live in the facility.
Medical care and other services are often offered as well.
Outpatient programs:
Outpatient treatment is a good option for people who are struggling with Vicodin abuse but who have not developed a full blown addiction, who have a good support system at home, and those who have completed an inpatient program but feel they need more treatment.
Outpatient programs do not offer residency. Treatment takes place at pre-appointed times, and can be anywhere from several hours every day to one hour once a week.
Both inpatient and outpatient treatment centers offer a good level of care and support, and work to base your treatment off of your needs. The treatment offered uses similar methods, which include counseling and medications.
Counseling methods for Vicodin addiction treatment include cognitive-behavioral therapy, contingency management, family therapy, motivational interviewing, and group therapy.
Medications for the Treatment of Vicodin Addiction
Medication is a common element in Vicodin addiction treatment. According to the National Institute on Drug Abuse, medication replacement therapies work on the same receptors as Vicodin, and with their actions they help to curb drug cravings, mitigate withdrawal symptoms, and prevent relapse. They help women to get back to work or school, to be able to take care of their families, and to take care of themselves.
The most commonly used medications include methadone, buprenorphine, Suboxone, and naltrexone. These are usually taken daily and in controlled doses. Methadone must be obtained from a licensed clinic, while the others can often be prescribed in doctors' offices. Pregnant women should talk to their doctors about the risks of taking medication while pregnant.
Support Groups
Support groups are a very important part of recovery for most people. Groups like Narcotics Anonymous (NA) help by providing a safe and supportive place to discuss your past, present, and future and how Vicodin abuse has affected that. Sharing experiences with people who have similar stories helps in recovery. Many people go to meetings very often, and some work with a sponsor. Sponsors help you work through the program set forth in the group, such as the 12 steps in NA. Support groups are especially important as aftercare, and many people in recovery go to meetings throughout their lives.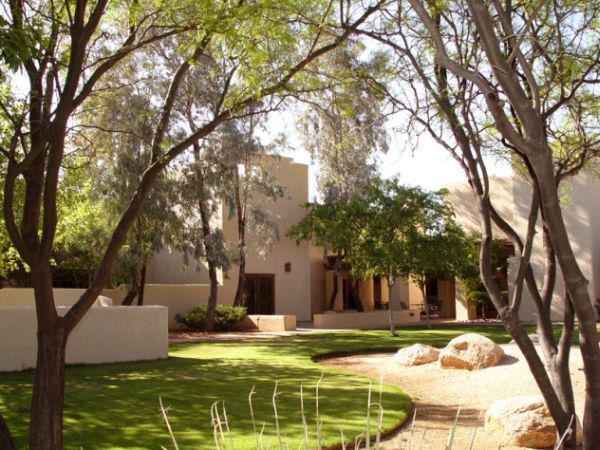 This center in scenic upstate New York may seem like a vacation for hard-working nine-to-fivers, but between horseback riding, volleyball games, and trips to the beach, Saint Jude Retreats offers a tough but compassionate and supportive program that expects a commitment to personal accountability.
Details ›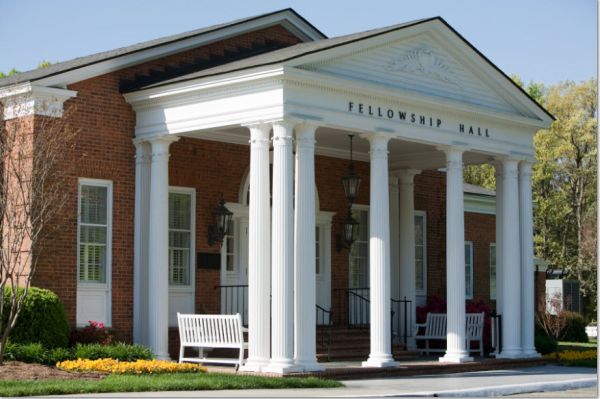 You're not a resident or a client at Fellowship Hall, and you're definitely not a patient. You're a guest. Whatever the terminology, miracles happen at this treatment center snugly situated amidst the gently rolling hills of North Carolina's historic Piedmont area.
Details ›