Tramadol Abuse
Understanding Tramadol Abuse
Tramadol is a medication used to treat moderate to moderately severe pain, and is only used by people who are expected to need pain relief around the clock. It is an opiate analgesic, which means that it activates opiate receptors in the brain so that they release feel-good hormones, and changing the way they respond to pain.
Tramadol abuse sometimes occurs, as people either take more than prescribed of their medication in order to get high, or take it without a prescription. Tramadol is in pill or tablet form, and sometimes it is crushed and snorted when abused. This is very dangerous, as is any abuse of the medication. Though it is less common than other opiates, tramadol abuse can lead to physical and psychological dependence, and addiction.
Tramadol Side Effects
Side effects of tramadol can occur whether you are taking the drug as prescribed, or are abusing it. According to the US National Library of Medicine, these side effects can be very serious, and must be noted. Tramadol side effects may also be much worse if you are taking the medication but have not been prescribed.
Side effects of tramadol may include:
Dizziness
Weakness
Sleepiness
Difficulty falling asleep and/or staying asleep
Headache
Nervousness
Uncontrollable shaking of part of the body
Muscle tightness
Changes in mood
Heartburn or indigestion
Nausea
Vomiting
Diarrhea
Loss of appetite
Sweating
Dry mouth
Some tramadol side effects are more serious than others, and if any symptom is particularly severe or does not go away you should contact your doctor immediately, or seek emergency medical care.
The more serious side effects include:
Seizures
Fever
Hives
Rash
Blisters
Difficulty swallowing or breathing
Swelling of the eyes, face, throat, tongue, lips, hands, feet, ankles, or lower legs
Hoarseness
Hallucinations
Agitation
Loss of consciousness
Lack of coordination
Fast heartbeat
Signs of Tramadol Abuse
If you believe that someone you love is abusing tramadol, there are some signs to look out for. Abuse of drugs leads to certain behaviors, and can cause physical changes as well as changes in one's mentality.
Tramadol abuse signs include:
Doctor shopping: If your loved one is switching doctors often, or is going to several different doctors at once, they may be 'shopping' for doctors in an effort to get more tramadol.
Drug-seeking behavior: Repeated 'loss' of prescriptions, going to the emergency room often, and not wanting to provide medical information are all signs of drug-seeking behavior. As well, someone may try to buy tramadol on the streets, or steal from the medicine cabinets of others.
Changes in friend group, who they hang around with: When someone starts hanging around with different types of people, it can sometimes be unclear as to the reason why. It could indicate that they have found friends to use drugs with.
Lack of interest in previously enjoyed activities: If someone is abusing tramadol, they may drop out of activities they used to enjoy in favor of getting high.
Lack of attention to physical appearance and personal hygiene: People who abuse drugs tend to slowly forgo their efforts to maintain their appearance, and may appear disheveled.
Frequent mood swings: Drug abuse is associated with highs and lows, and drug side effects. Someone who is abusing an opiate like tramadol is likely to exhibit mood swings because of this.
Consequences of Tramadol Abuse
Taking more tramadol than prescribed is almost sure to have significant side effects, and can lead to overdose and death. As well, taking tramadol when you are not prescribed is very risky and has a high risk of undesired effects. These may include:
Seizures. According to a study found on PubMed, seizures are a possibility when tramadol is abused, or when taken as prescribed.
Suicidal thoughts. Suicidal thoughts and behaviors have occurred in patients with histories of emotional disturbances or suicidal ideation.
Addiction and dependence. While cases of tramadol addiction are not very common when the drug is taken as prescribed, when abused tramadol has a significant risk of addiction.
Mixing tramadol and alcohol is dangerous. The mixture can lead to potentially serious central nervous system depression.
Overdose. The risk of overdose is high when you abuse tramadol, and this can cause death.
The Food and Drug Administration also issues a warning concerning ULTRAM ER, a medication which is a mixture of tramadol and hydrochloride. This medication should not be prescribed to those with a history of suicidal thoughts, tendencies, or attempts, or those who are prone to addiction. Patients who are taking antidepressants, tranquilizers, and who use alcohol in excess should also take caution if prescribed the drug.
Tramadol Overdose
It is possible to overdose on tramadol, and a tramadol overdose can cause death. It is extremely important to be aware of the symptoms of overdose if you or someone you love is taking the medication or engages in tramadol abuse.
Symptoms of overdose include:
Decrease in the size of the pupil
Difficulty breathing
Extreme drowsiness
Unconsciousness
Coma
Slowed heartbeat
Muscle weakness
Cold, clammy skin
If you believe that you or someone you're with is overdosing on tramadol call 911 immediately. According to the Singapore General Hospital, it is possible to overdose on tramadol and have very few of these symptoms, but have an otherwise adverse reaction. This may involve being very confused, although alert.
Treatment for Tramadol Abuse and Addiction
In some cases, people will become dependent on tramadol. Dependence is a condition in which your body has an adverse reaction when you abruptly stop taking a substance, also called withdrawal. This adverse reaction comes with illness-like symptoms of withdrawal which are alleviated by taking more of the drug. Dependence can lead to addiction very easily.
Stopping use of tramadol when you are dependent or addicted can be very tough without the proper help. Fortunately, however, opiate addiction help is available. Depending on your personal situation, you may choose to take part in any of the following types of rehab programs to overcome an addiction to tramadol:
Outpatient rehab
Inpatient/residential treatment
Support groups
In both inpatient and outpatient programs you will likely be able to take part in a mix of one-on-one, group, and family therapy. In addition, opiate addictions such as addiction to tramadol are often treated with medications. Your doctor and the professionals at your treatment center will help you to decide if this option is right for you.
Support groups are a great help in overcoming drug abuse and addiction, as well, and are often participated in during and after treatment. Support groups like Narcotics Anonymous are a great environment to meet other people in similar situations so that you can learn from them and they can learn from you.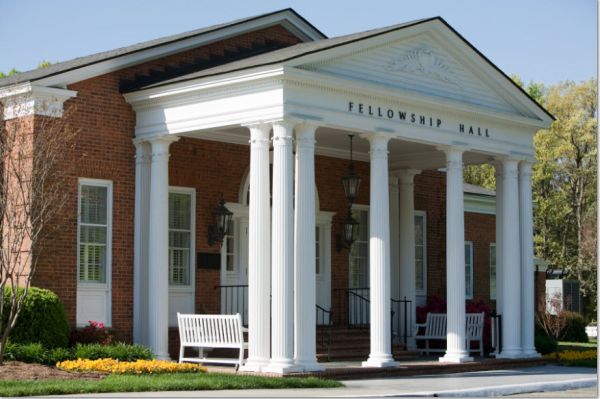 You're not a resident or a client at Fellowship Hall, and you're definitely not a patient. You're a guest. Whatever the terminology, miracles happen at this treatment center snugly situated amidst the gently rolling hills of North Carolina's historic Piedmont area.
Details ›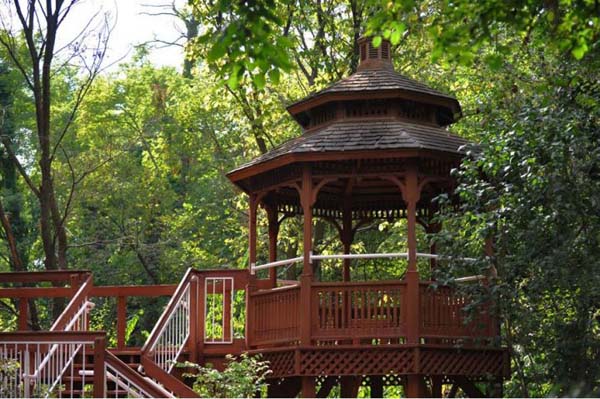 Women and teen girls struggling with addiction and eating disorders discover a pathway to health, healing, and hope in this peaceful, female-only treatment center located on 23-wooded acres in suburban Chicago.
Details ›
A variety of treatment methods firmly rooted in sound research provide solid ground for healing at this high desert treatment center located north of Tucson.
Details ›