Adderall Abuse
Understanding Adderall Abuse
Adderall is a prescription medication that is commonly prescribed for the treatment of ADHD and in some cases a sleep disorder known as narcolepsy. When used as prescribed, Adderall can work to significantly reduce the interference that these conditions have on the lives of those affected by conditions such as Attention Deficit Hyperactivity Disorder, however, when abused, Adderall can cause widespread concern and may lead to potentially serious consequences in the user's life.
Powerful amphetamines are packed into Adderall making it highly dangerous for some people, especially when abused. Certain people, especially those with a history of amphetamine abuse or addiction should not take Adderall. According to PubMed, "non-medical use of prescription stimulants represents a high-risk behavior that should be monitored further and intervention efforts are needed to curb this form of drug use." Potential dangers include:
sudden death
allergic reaction
depression
hallucinations
heightened anxiety
fear
heart attack
seizures
irregular heartbeat
Recognizing Adderall Abuse
If you know someone who is taking Adderall for recreational purposes, the risks of addiction and potentially serious complications are heightened with each time that the user takes the drug. Early recognition of the signs of abuse can help you find the right means of treatment and help for someone you love and care about. If you suspect that someone you know is taking Adderall, either with or without a prescription, pay close attention to these potential signs of abuse:
running out of Adderall before the prescription is ready to be filled
"doctor shopping" to get more Adderall
forging prescriptions or other documents to get Adderall
taking more Adderall than prescribed or using it more often than it is prescribed
taking Adderall without a prescription
using Adderall to cope with emotions or other problems
poor decision making while under the influence of Adderall
spending time away from friends and family in order to get high
avoiding hobbies or other activities because the user is high
getting caught with Adderall that isn't prescribed
signs of agitation or irritability followed by periods of euphoria or relaxation
Is it Adderall Abuse or Addiction?
Many people wonder if their use of Adderall is simply abuse or if it has transformed to a full fledged addiction. Adderall abuse is generally characterized as having used the drug in excess or without a prescription for a purpose other than it is intended or more often than it is intended. Adderall addiction is the use of the drug regularly in a way that leads to an increase in tolerance, physical dependence and the presence of withdrawal symptoms when the drug is not being used. If you feel sick, unhappy, or upset when you don't have Adderall, or if you feel like you cannot live without Adderall, you're abuse of the drug has likely crossed the line into a case of addiction.
Signs of Adderall Addiction
Adderall addiction generally includes a heightened tolerance that develops with continued use of the drug. This causes the need for the user to take more and more Adderall in order to produce the same or similar euphoric effects as was once produced with minimal amounts of the same drug. As tolerance continues to build, the user will develop a stronger desire to use the drug and will become physically dependent on the drug which will lead to feelings of angst, irritability and withdrawal when Adderall is not available or being used.
Additional signs of Adderall addiction include:
lying about Adderall use
spending excessive amounts of time seeking Adderall
taking part in illegal activities in order to obtain Adderall
paranoia when not taking Adderall
heightened anxiety
hallucinations
violence and irrational outbreaks
aggressiveness
psychosis or psychotic behaviors
crashing when Adderall wears off
lucid dreams
Adderall Withdrawal Symptoms
According to PubMed, "no medication is effective for the treatment of amphetamine withdrawal." As such, people who are addicted to Adderall, an amphetamine containing drug, must generally accept the symptoms of withdrawal with a "grain of salt" and work their way through the symptoms with time. Generally, it's best to taper the drug off in order to avoid or reduce the side effects associated with Adderall withdrawal which may include:
extreme agitation
extreme irritability
fatigue
insomnia or dramatic changes in sleep patterns
loss of appetite
body aches
lack of coordination
depression
aggressiveness
strong cravings
inability to cope with symptoms
Withdrawal from Adderall can be a painful and difficult process to cope with. Most people require professional help when they are withdrawing from Adderall in order to feel at ease with their symptoms and to effectively overcome the period of time during which discomfort and cravings peak making it most difficult to remain abstinent from Adderall use. If you, or someone you know, is withdrawing from Adderall, seek prompt professional treatment in order to prevent potentially serious or even dangerous withdrawal symptoms from derailing your recovery.
Treatment for Adderall Addiction
Adderall addiction is characterized by a unique set of beliefs and behaviors that seemingly take over the user's life making it all but easy to get back on track. Despite the fact that Adderall is a prescription medication that actually helps thousands of people to get their lives in order and to function normally, for those who become addicted to this psychostimulant medication, the ability to heal and feel good without the medication is both difficult and seemingly hopeless. Fortunately, there are a number of treatment options available to assist those who are addicted to this drug.
Withdrawal Treatment
Unfortunately, there is no medication that can be used in the treatment of Adderall withdrawal. Therefore, patients who need help overcoming withdrawal symptoms are generally forced to cope with the symptoms with little medical intervention. This doesn't mean that each individual undergoing treatment for Adderall withdrawal must just cope with the pain and suffering without help—it simply means that a different approach to treatment must take place in order to reduce symptoms of withdrawal and prevent relapse.
Tapering the medication off, gradually and over time, will help to alleviate withdrawal symptoms. According to the National Institute on Drug Abuse, tapering Adderall off can reduce, "withdrawal symptoms associated with stimulant use including fatigue, depression, and disturbance of sleep patterns." A doctor or treatment professional will work with you to reduce the dose of Adderall gradually so as to prevent serious withdrawal symptoms from interrupting your recovery.
Counseling & Therapy
Women addicted to Adderall will require counseling and therapy in order to feel at ease with their new routines following drug dependence. Various types of counseling are offered including:
family counseling
relationship counseling
individual counseling
trauma therapy
support groups
group counseling
CBT
behavioral therapy
relapse prevention
Sober Living
Upon receiving treatment for Adderall addiction, many women will move on to a sober living facility in which they will live and continue to work towards long term sobriety with other women who are in recovery. Sober living is a different process for each woman—some will live in a sober house, others will choose to live at home with family, others may choose to spend time on their own. Regardless of how you move on, your sobriety will likely be impacted by your decision to continue to receive counseling and to attend support groups such as NA.
It's important to continue to work toward your recovery and to utilize the education and tools that you gained in treatment. Recovery is a long, challenging and rewarding journey but with help, support and your commitment, it is possible!
A variety of treatment methods firmly rooted in sound research provide solid ground for healing at this high desert treatment center located north of Tucson.
Details ›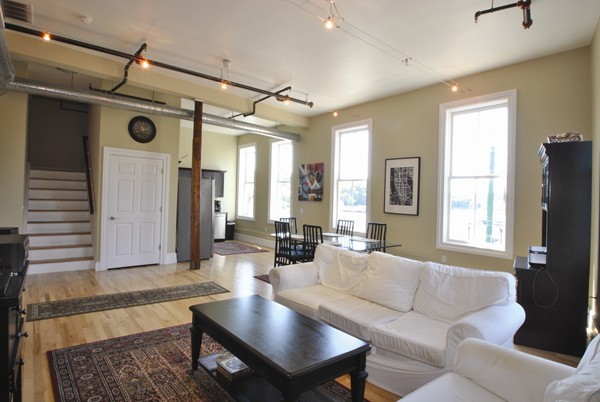 This triple-tiered rehab located in New Haven, Connecticut provides a road to recovery and a much-needed hand-up to young men dealing not only with addiction, but with a lack of real-life skills that prevent them from living full, substance-free lives in the real world. While many guys their age are studying their way through New Haven's hallowed, ivy-league institutions, their counterparts at Turning Point are working as if their lives depend on it.
Details ›