Ecstasy Abuse
Ecstasy, which is properly known as MDMA, is an illegal stimulant and psychedelic drug. Ecstasy abuse often takes place at parties or in nightclubs, as the drug is considered to be a mood enhancer. One of its nicknames is the 'love drug' due to its tendency to make people feel loving, empathetic, and connected. It has many adverse health effects, and overdosing on ecstasy can lead to death.
It is made in illegal labs, and the strength of the drug is often unpredictable, which is also dangerous. MDMA is found either in tablet or powder form, and the tablets are often colorful with a shape or logo stamped on them. Women who abuse ecstasy should be very careful. The drug is dangerous and can lead to addiction, and should never be taken during pregnancy.
Street Names for Ecstasy
Knowing the street names for drugs is very important for detecting drug use. Street names enable people to talk about drugs like ecstasy in public, and around authority figures such as parents. This list of ecstasy street names is likely no exhaustive, as it can be difficult to keep up with the ever-changing drug landscape. Slang names may change as authority figures and others catch on.
Street names for ecstasy include:
Molly
X
E
Adam
Eve
Hug drug
Lover's speed
Love drug
Roll
Scooby snacks
Effects of Ecstasy
Ecstasy is considered both a stimulant and a psychedelic drug because it produces effects of both types of drugs. It produces increased euphoria, empathy, feelings of warmth and love as well as hallucinations and sensory distortions. Other effects include mental stimulation, a feeling of contentment, decreased anxiety, loss of inhibition and a general sense of well-being. These effects are what make ecstasy desirable, and considered a 'club drug' – people take it for the feelings of warmth and the energy it produces.
However, some ecstasy effects are not so desirable. According to the National Institute on Drug Abuse, some side effects of ecstasy that can last for 1 week after ecstasy use include:
Anxiety
Restlessness
Irritability
Sadness
Impulsiveness
Aggression
Sleep disturbances
Lack of appetite
Thirst
Reduced interest in and pleasure from sex
Reduction in mental abilities
It is very common to feel these symptoms after taking ecstasy, and it is associated with a significant crash, or episode of feeling generally low and lethargic after taking the drug.
MDMA often leads to extended periods of vigorous activity, and is found in raves and clubs most commonly. These periods of activity cause some of the adverse effects associated with the drug.
Potential adverse health effects from even just one episode of ecstasy abuse include:
Nausea
Chills
Sweating
Jaw clenching and teeth grinding
Muscle cramping
Blurred vision
Serious rise in body temperature
Dehydration
High blood pressure
Heart failure
Kidney failure
Effects of Long-term Ecstasy Abuse
The longer and more frequently someone uses ecstasy the worse the health effects are. Long-term abuse has significant effects on a person's physical and mental health, and can truly interfere in their life. According to Better Health Victoria, effects may include:
Permanent damage to brain cells that produce serotonin (involved in mood regulation, body temperature, appetite, and sex drive)
Liver damage
Delusions
Panic attacks
Depression
Hallucinogen flashbacks, which can occur long after ecstasy abuse
Effects of Ecstasy Abuse on the Brain
The full long-term effects of ecstasy use on the brain are not yet understood, but some things about how the drug works and interacts with the brain are. According to the National Institute on Drug Abuse, MDMA increases the activity of at least three neurotransmitters: serotonin, dopamine, and norepinephrine. Like other similar drugs, MDMA causes the increased release of these neurotransmitters, with disproportionate levels of serotonin release. This depletes the body of the neurotransmitter in the following days, which causes the ecstasy crash.
Serotonin –containing neurons may be damaged in a long-lasting way because of the effects of ecstasy. This may also contribute to long-term feelings of confusion, depression, and selective impairment of working memory and attention processes. Ecstasy users have shown brain activity changes in areas involved in cognition, emotion, and motor function, but more research must be done to confirm whether ecstasy is the true cause of those changes.
Consequences of Ecstasy Abuse
The consequences of ecstasy abuse are many. In addition to the health problems described above, there is the possibility of overdose, problems with the law, and hallucinations that can lead to self harm or harming others.
Risky sexual activity is a serious danger of ecstasy abuse. The drug's effects often increase sex drive and lower inhibitions, which are a toxic combination for engaging in sexual activity you may not otherwise engage in, including unprotected sex. This heightens the risk of contracting sexually transmitted infections (STIs), or having unwanted pregnancies.
Another problem with ecstasy abuse is the fact that sometimes what is sold on the streets as MDMA is another drug or substance entirely, or has been mixed with another cheaper substance. This can be very dangerous to users.
Ecstasy Overdose
Ecstasy overdose is always a possibility, especially considering the unpredictability of the drug's strength. According to Better Health Victoria, it can cause a sharp rise in body temperature and blood pressure, dizziness, cramps, and more. People with epilepsy, high blood pressure, and other disorders are likely at a higher risk for these side effects, and for overdose. Overdosing on MDMA can lead to death if medical attention is not found right away.
Symptoms of ecstasy overdose include:
High blood pressure
Faintness
Panic attacks
Loss of consciousness
Seizures
Overheating and dehydration
Stroke
Cardiac arrest
Kidney failure
Is Ecstasy Addictive?
According to NIDA for Teens, considering addiction to be taking the drug despite knowledge of or having experience of negative consequences and side effects, MDMA can be addictive for some people. It affects many of the same neurotransmitter systems in the brain as other addictive drugs, and has been known to cause some dependence and withdrawal effects. Withdrawal symptoms from ecstasy may include fatigue, loss of appetite, depressed feelings, and trouble concentrating.
Prevalence of Ecstasy Abuse
MDMA and ecstasy abuse rates are not as well documented as other drug abuse rates because MDMA is often used in combination with other drugs, and does not appear in traditional data sources. Some data and statistics are available, however.
According to the National Survey on Drug Use and Health, in 2004 more than 11 million people aged 12 or older used ecstasy at least once in their lifetimes, and 450,000 people has used it in the past month.
Encouraging statistics concerning adolescent ecstasy abuse were found from data collected in a NIDA-funded study. The data shows that from 2001 to 2012 the percentage of teens who had tried MDMA dropped from 5.2% to 2% among 8th graders, 8% to 5% among 10th graders, and 11.7% to 7.2% among 12th graders.
According to the Substance Abuse and Mental Health Services Administration, however, emergency room admissions involving MDMA increased 128% between 2005 and 2011 for patients younger than 21 years old. About 33% of these admissions involved both ecstasy and alcohol, a dangerous combination.
Treatment for Ecstasy Abuse
At this point in time there are no medications used to treat ecstasy abuse. Treatment for addiction and substance abuse issues involving ecstasy usually involve cognitive-behavioral interventions and support groups.
In cognitive behavioral therapy, counselors work with patients in one-on-one or group settings to help identify the patterns of thought, behavior, or emotion that lead to substance abuse. Working through this and working to develop skills that will help people avoid substance abuse is the goal of these interventions. Recovery support groups help people work through the effects of substance abuse and prevent relapse as well.
Ecstasy abuse treatment happens in any of the following settings:
Inpatient treatment
Outpatient treatment
Support groups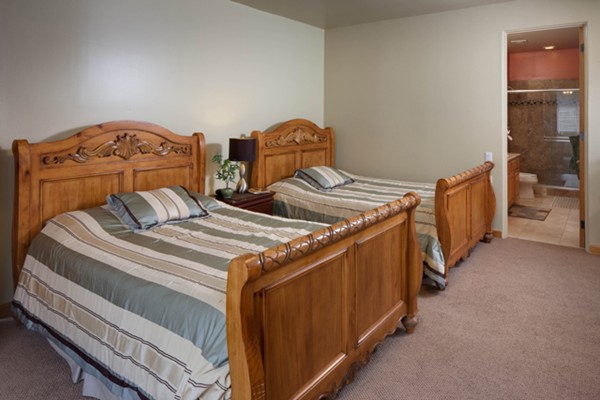 At this peaceful treatment center in upscale Scottsdale, residents learn how to enjoy all that life has to offer – without the assistance of drugs and alcohol.
Details ›
Housed in a collection of historic homes surrounding a common courtyard, Right Step Houston nestles comfortably into the tree-lined streets of the city's hip Montrose neighborhood.
Details ›
A variety of treatment methods firmly rooted in sound research provide solid ground for healing at this high desert treatment center located north of Tucson.
Details ›