Klonopin Abuse
Understanding Klonopin Abuse
Doctors prescribe Klonopin every day to their patients in order to treat mild to severe disorders including anxiety, panic attacks, and seizures. The drug itself is very addictive, and its prolonged use could end in dependency and the need for rehabilitation.
Klonopin Prescriptions
According to Recoverycorps.org, doctors use Klonopin as a number of different treatments, such as:
"an anticonvulsant (anti-epileptic seizure)"
a muscle relaxant which can help patients who have muscle spasms or similar issues
an "anxiolytic (anti-anxiety)" which can be helpful for someone with severe anxiety or panic attacks
Klonopin should always be taken under the supervision of a medical professional, as it is highly addictive and has many side effects. However, its calming effects and temporary high can cause recreational users to abuse the drug.
How Klonopin Works
The brand name for clonazepam, Klonopin is a depressant that works by "enhance[ing] the effects of a chemical called gamma aminobutyric acid, slowing it down to cause relaxation and decrease nerve excitement" (Recoverycorps.org) The effects of the drug can usually last around four hours, and the system is affected very quickly.
The Coalition against Drug Abuse states that Klonopin is classified as a Benzodiazepine which is a type of depressant that "include[s] drugs such as Valium, Xanax, Ativan, and Serex" in its classification. Many of these drugs are used without a prescription, which someone might do to abuse the drug's effects.
According to the US Food and Drug Administration, Klonopin will likely be prescribed as "0.5 mg tablets," "1 mg tablets," "2 mg tablets," or "wafers" that melt on the tongue. However, someone who becomes addicted to Klonopin, or is using it recreationally, might crush the pill and snort it through the nose in order to feel the effects of the drug more quickly.
Side Effects of Klonopin
The drug is known to produce many side effects, according to The Coalition against Drug Abuse, which can be mild or severe. Side effects can include:
blurry vision
losing/gaining weight
drowsiness or insomnia
Or more intense side effects such as:
"shallow breathing"
"aggression and depression"
seizures
The Klonopin user can often feel as if he or she is suffering a hangover after "coming down" from the drug (The Coalition against Drug Abuse).
Dangers of Klonopin Abuse
Klonopin can become addictive when the user develops a dependency on the drug. It can cause a temporary high, especially when mixed with alcohol or other drugs. The user can build up a tolerance very quickly, as it is a Benzodiazepine and very addictive. The user will start to need more and more of the drug to feel the effects, and he or she may try to find ways to up the dosage without a doctor's approval.
Consequentially, if users were to immediately cease taking the drug (due to their own discomfort with the drug's side effects), withdrawal symptoms can set in quickly.
Klonopin abuse can be very dangers and may lead to dependency, addiction, and withdrawal for a user who suddenly cannot get regular access to the drug. If you think you might be addicted to Klonopin, or might know someone who is struggling with addiction, look for the signs of Klonopin abuse and get treatment immediately.
The Signs and Symptoms of Klonopin Abuse
There are many signs and symptoms that point to Klonopin abuse. The drug will stay in the system for quite a while and can cause some troubling or even terrifying effects.
Behavioral Signs
According to The Coalition against Drug Abuse, some of the behavioral signs of Klonopin abuse include:
"Changes in personality"- a Klonopin abuser might start to become irritable or even very angry.
Losing interest in hobbies, relationships, and any other activities
Issues at work or at home with interpersonal relationships and ability to cope with people and rules
"Extreme anxiety or paranoia"
Hallucinations
Also look for strong feelings of euphoria or calm, as well as for the user to continue taking more of the drug in order to counteract the tolerance he or she is building. The drug's calming effect can become incredibly addictive when misused, so a person who seems unable to sleep or function without taking the drug is most likely addicted to Klonopin.
Physical Signs
There are many physical signs of Klonopin abuse, including:
"Stomach upset, nausea, vomiting, and diarrhea"
Fevers
"Numbness or tingling"
Light and sound sensitivity
Perspiration
Heart palpitations
Other Dangerous Signs and Symptoms
Sometimes, abuse of Klonopin use can worsen the conditions for which a person was originally being treated. Abusing Klonopin has been known to cause seizures (The Coalition against Drug Abuse). Addictionhope.com also states that panic attacks can be one of the consequences of Klonopin abuse, the treatment of which is one of Klonopin's primary and most common uses.
The US Food and Drug Administration warns severely against the possibility for suicidal thoughts in Klonopin users. A person is urged to seek medical help if he or she is "acting aggressive, being angry, or violent," or "acting on dangerous impulses." Mania could be another sign that someone is abusing Klonopin. Especially when Klonopin is mixed with alcohol, The National Institute on Drug Abuse states that "slowed breathing" can possibly lead to "respiratory distress and death."
Withdrawal and Overdose from Klonopin
If someone dependent on Klonopin stops getting regular access to the drug, he or she will suffer from withdrawals. Withdrawal symptoms include "digestive upset, anxiety, [and] depression" (The Coalition against Drug Abuse). The user will start to feel apprehensive or upset that he or she has not taken the drug. These are definite signs of abuse, and the individual should get treatment right away.
Overdose symptoms for Klonopin are frightening. The best course of action is to get treatment before overdose occurs, but here are the symptoms to look for in a possible overdose situation:
Slow reflexes and slow reaction times
Sleepiness, drowsiness, and inability to focus
Strong disorientation or bewilderment
Coma
Klonopin abuse can take over a person's life and make everything else unimportant in the eyes of the abuser. Treatment is highly necessary for anyone going through Klonopin addiction or withdrawals.
Treatment for Klonopin Addiction
Klonopin abuse is a very serious issue, one that could lead to dependency, withdrawals, or even death. Immediate treatment by medical professionals is necessary for recovery from Klonopin addiction.
Consider Your Options
The Coalition against Drug Abuse states that "when it comes to rehab programs, there is no one-size-fits-all." When considering treatment options for Klonopin abuse, the individual must remember to choose a rehabilitation program that is right for him or her. There are two types of programs which are important to consider when seeking treatment. They are:
Inpatient programs which allow individuals to have constant monitoring and treatment. These are better for people who are struggling with heavy addiction and do not have "a strong support network of family or friends at home."
Outpatient programs which allow a person to receive the same care, treatment, and therapy as inpatient programs, but the individual is allowed to "return… home in the evenings."
Detoxification Centers
The most immediate concern is to rid the Klonopin abuser of his or her dependency on Klonopin. The drug is incredibly addictive, and the withdrawal symptoms are unpleasant and often overwhelming. For a person who has a strong addiction to Klonopin, the safest way to end it is to check into a detox center (or another inpatient program) and allow professionals there to help wean the individual off the drug. According to the Center for Substance Abuse Research, this is best done when the drugs are given in lower and lower doses until "the individual will not feel discomfort" when the drugs are removed completely.
Rehabilitation Centers
Rehabilitation centers can also help a person detox from drug use, but the centers usually have other forms of treatment as well. Rehab centers can be either inpatient programs or outpatient programs and help Klonopin abusers work on their addictions in many ways.
Rehab centers will usually include treatments such as:
Many Klonopin users are helped to "change [their] thinking, expectations and behaviors particularly as they relate to drug use" (Recoverycorps.org). Sometimes, they will be treated with anti-depressants as well during the rehabilitation process.
Continual Treatment
If a Klonopin abuser does choose an inpatient program, the recommended duration is a "60- or 90-day program" with a month being the minimum amount of time for a rehab program (The Coalition against Drug Abuse). However, treatment should not end after the initial program.
Fighting addiction is an ongoing process. If the desire for the drug was very strong, or if the individual was a heavy user, there is a possibility he or she could relapse. Continual treatment in outpatient programs, like group therapy sessions once a week, are important to help former Klonopin abusers continue recovery. This way, an individual who once had a life shattered by addiction can begin to go back to the activities that make him or her feel normal, while also being able to continue treatment.
Klonopin abuse calls for immediate treatment by medical professionals. Friends and family are an important part of the healing process as well, and feelings should be shared with loved ones during the treatment process. With help, it is very possible to gain a normal life back from the shadow of Klonopin addiction.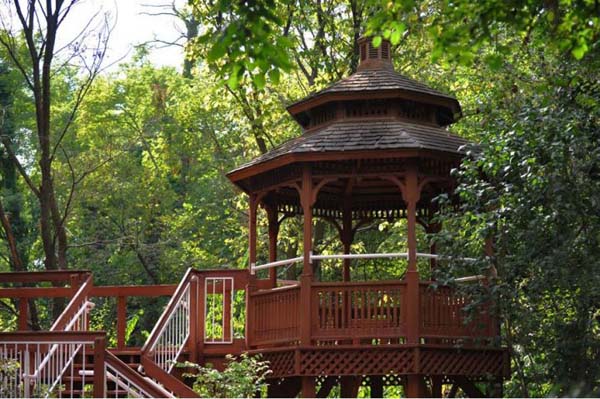 Women and teen girls struggling with addiction and eating disorders discover a pathway to health, healing, and hope in this peaceful, female-only treatment center located on 23-wooded acres in suburban Chicago.
Details ›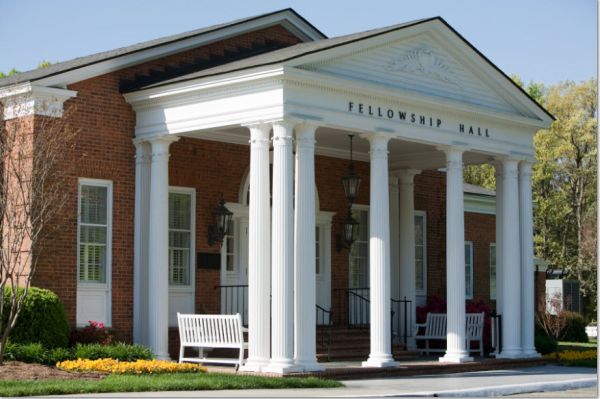 You're not a resident or a client at Fellowship Hall, and you're definitely not a patient. You're a guest. Whatever the terminology, miracles happen at this treatment center snugly situated amidst the gently rolling hills of North Carolina's historic Piedmont area.
Details ›
Housed in a collection of historic homes surrounding a common courtyard, Right Step Houston nestles comfortably into the tree-lined streets of the city's hip Montrose neighborhood.
Details ›