Telltale Signs of Klonopin Addiction
Klonopin addiction is extremely dangerous and could end in overdose and death. If you are wondering if someone you know is addicted to Klonopin, make sure to look for the telltale signs of Klonopin addiction.
Dependence and Withdrawal
According to the FDA, "Physical dependence is not the same as drug addiction." This is very true, but someone who has been abusing Klonopin in the long term may experience physical dependence on Klonopin as a result of their abuse. Most times, dependence occurs alongside addiction. If you or a loved one has been abusing Klonopin and experiences these symptoms, they are a telltale sign that addiction is near.
You don't feel normal or happy unless you are abusing Klonopin.
You don't feel like yourself unless you are abusing Klonopin.
You experience physical and psychological effects when you stop taking Klonopin such as:

"Seizures that do not stop"
Hallucinations- hearing or seeing things that are not there
Stomach cramps
Muscle cramps
Uncontrollable shaking
Behavioral changes
Sweating
Problems falling asleep
Problems staying asleep
Anxiety
This collection of symptoms will be common if you suddenly sop taking Klonopin after taking it correctly for several months. But if you are abusing Klonopin and you experience this when you cannot get the drug, this is a strong sign of addiction.
Tolerance
Klonopin abusers will also experience tolerance over time. If you have become tolerant to the effects of Klonopin and you have continued to abuse the drug in higher and higher doses each time to feel its effects, you may be in danger of addiction. Women who abuse Klonopin and up their dosage due to tolerance are very close to becoming addicted to the drug or are already addicted. And those who still abuse Klonopin even though they no longer feel the effects of the drug (in order to stave off withdrawal) are definitely addicted to the drug.
Other Telltale Signs of Klonopin Addiction
There are many other telltale signs of Klonopin addiction that you should explore if you think you or a loved one may be addicted to the drug. Behavioral Klonopin addiction signs are:
An inability to stop abusing Klonopin, even when the abuser wants to
Frequent amnesia and lingering memory problems from abusing Klonopin so often
Life dissatisfaction and the inability to enjoy activities and passions that the individual once enjoyed
Incoherence that lingers after the person has come down from Klonopin
Major problems in a person's life (ex: work, school, relationships, finances) that stem from her abuse of Klonopin
Frequently abusing other drugs to enhance the effects of Klonopin
Physical Klonopin addiction signs are:
Overdose that involves dangerous respiratory depression, lowered blood pressure and pulse, and the risk of coma and death
Frequent pain in the muscles and joints
Constant drowsiness
A decrease in overall health from the individual not caring for themselves
Klonopin addiction will affect every part of your life, and treatment is the only option for women addicted to Klonopin to get better. Look for these telltale signs of Klonopin addiction and seek treatment for yourself or your loved one right away.
Merriam Webster defines "Paradigm" as a theory or a group of ideas about how something should be done – a fitting definition for this unique, multifaceted treatment program for adolescents.
Details ›
Serenity and tranquility are elemental at this ultra-comfortable, luxury treatment center nestled at the base of Utah's Wasatch Mountain Range in Sandy, Utah.
Details ›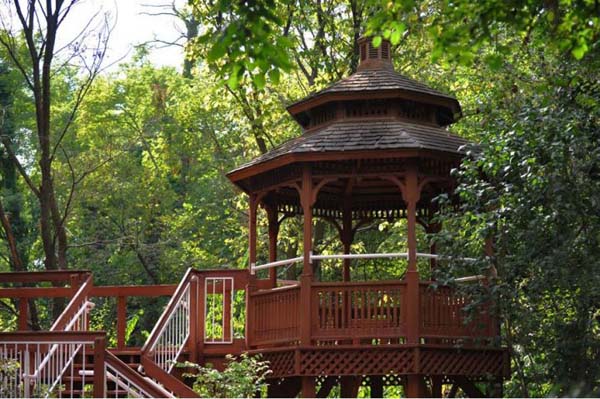 Women and teen girls struggling with addiction and eating disorders discover a pathway to health, healing, and hope in this peaceful, female-only treatment center located on 23-wooded acres in suburban Chicago.
Details ›