Alternative (Non-12 Step) Treatment
The Twelve Steps is a program for recovery that was first created by the founders of Alcoholics Anonymous, and is used today by many different recovery groups. The steps are founded in the belief in a higher power, and the surrendering to that higher power. While they represent one of the leading recovery methods for many addiction and substance abuse problems, not everyone likes and appreciates the 12 steps. For these people, alternative (non-12 step) treatment does exist.
There are support groups founded in science-based principles, and focus on self-empowerment. That is the essential difference between 12-step and non 12-step programs: powerlessness vs. self-empowerment. 12 step programs believe that you are powerless over your addiction, and must ask your higher power to help. On the other hand, alternative recovery programs believe that you have the power to change your situation, and focus on nurturing your motivation to do so.
If you've tried a 12-step program and don't seem to take well to it, or if you simply like the idea of the alternative programs better, there are various alternative programs you can try out.
Why Choose An Alternative Non 12-Step Program?
Spirituality is a concept that's central to the 12 steps. Although people in 12 step programs are encouraged to think of God or a higher power as they understand it to be, many people have trouble with this idea in general. Non 12-step programs are based on scientific facts and evidence, and they place the responsibility of someone's recovery in their own hands.
If you do not consider yourself a spiritual person, do not believe in God or a higher power, or otherwise have a problem with that concept, it is definitely a good idea to try an alternative addiction treatment program.
Another reason you might try an alternative, non 12 step program is that you have tried working the steps and going to meetings with NA or AA, but you have not seemed  to get in the groove of the program, or have failed to maintain recover with the program. If this describes your situation, you will want to keep in mind that there are these other options, and that you may truly benefit from one of them. Recovery is a process, and it is a process that does not come with specific instructions. Everyone's recovery is different.
Support Groups that Do Not Follow the Twelve Steps
The 12 steps are carried out most often in support groups such as Alcoholics Anonymous and Narcotics Anonymous. These programs help people recover through their teachings, and through meetings where people share their experiences and discuss things pertaining to addiction, recovery, and the 12 steps. Non 12 step programs are support groups, as well.
While there may be others, these are some of the most well-known alternative treatment programs:
SMART Recovery
SMART Recovery is one of the leading non-twelve step recovery groups. It is a worldwide community that provides many resources, online meetings as well as in-person meetings. SMART Recovery helps participants learn the tools of recovery based on scientific research and principles, as well as the principle of self-empowerment.
This recovery program is meant to help people recover from many different types of addiction and substance use disorders, including drug addiction, alcohol abuse, gambling addiction, sex addiction, prescription drug abuse, cocaine addiction, heroin addiction and other related problems.
SMART Recovery is based on a 4 point program:
Building and maintaining motivation
Coping with urges
Managing thoughts, feelings, and behaviors
Living a balanced life
The online forums and message boards, online and face-to-face meetings, and other resources from this program discuss these four points, and help people work through them with the ultimate goal of addiction recovery. This approach teaches self-reliance, teaches techniques for self-directed change, supports scientifically-informed psychological treatments and medications, and evolves as the science of addiction evolves.
Women for Sobriety
Women for Sobriety is the first national self-help program for women alcoholics in the USA, and it has been in operation since 1975. The program helps women find their own path to sobriety based on the discovery of the self, which is found by sharing experiences, hopes, and encouragement with other women in the program.
The recovery tools provided through their "New Life" program are designed to help women grow emotionally and spiritually, to develop healthy lifestyles, and to develop their self-esteem. Women for Sobriety looks at addiction as having began because of stress, loneliness, frustration, or emotional deprivation. They also believe that it can be overcome through abstinence, and knowledge of the self gained through the Women for Sobriety program.
This program is based on a Thirteen Statement Program of positivity that encourages emotional and spiritual growth. It is intended for women recovering from alcohol and/or drug addiction, and is given through self-help groups and through the literature they create.
Women for Sobriety is an alternative treatment because it is based on the idea that each woman is responsible for where they are in life, and that they themselves have the power to change the way they think, and the way their situation is.
Secular Organizations for Sobriety
Secular Organizations for Sobriety (SOS), is a network of support groups intended to help promote recovery for people who seek a secular path to sobriety. SOS groups are entirely self-supporting through volunteer donations, and they are entirely anonymous. This organization helps people who sincerely seek sobriety from alcohol addiction, drug addiction, and compulsive eating. Both religious and secular individuals are welcome to join SOS, though the meetings are based in secular principles.
In addition to support groups, SOS offers a variety of recovery tools, including printed and video materials to assist people in forming and orchestrating new groups. Group meetings with this program help people work on their recovery and sobriety, and credit individuals for creating and/or maintaining their sobriety for themselves. The group was founded in 1985 by James Christopher, a sober alcoholic since 1978.
SOS in essence is a network of autonomous, nonprofessional local recovery support groups. They are located in many cities around the world. If you want to start one in your area, visit their website.
Rational Recovery
Rational Recovery is a resource of information, guidance, and direct instruction on independent, self-driven recovery through planned and permanent abstinence. Rational Recovery uses a technique they created called the Addictive Voice Recognition Technique to help people achieve and maintain abstinence. They offer an online course on this technique on their website, along with books, video and audio tapes, discussion forums and more.
Rational recovery believes that addiction is a voluntary behavior based on the choices people make every day. This is essentially in direct opposition to the disease concept of addiction. They assert on their website that they are not a form of counseling, group therapy, therapy, or addiction treatment and are just a brief, educational resource for achieving self-recovery.
Holistic Treatment and Other Alternative Treatments
There are other types of 'alternative treatments' that you may not find in every traditional treatment center, though some of these methods may be included. These include holistic and alternative medicine techniques, and most of them focus on viewing addiction as an issue of the whole person, including the mind, body and spirit.
According to HealthLine, these other alternative addiction treatments include:
Acupuncture: In this method needs are inserted under the top layer of the skin to relieve cravings and withdrawal.
Meditation: Focusing your attention and cognitive power can help eliminate stress, which may help alleviate withdrawal and cravings. Meditation can also help people find purpose and serenity, which may motivate recovery.
Yoga: Yoga helps with relaxation and stress management, which may help prevent relapse. In addition, it gives you another activity to keep your mind off of substance use, and helps build strength of both mind and body.
The important thing to keep in mind when considering alternative treatment is that there are many different ways people recover from addiction. If you are doing something and having a lot of trouble maintaining your sobriety, or have relapsed one or more times, it may be a good idea to try another method of treatment.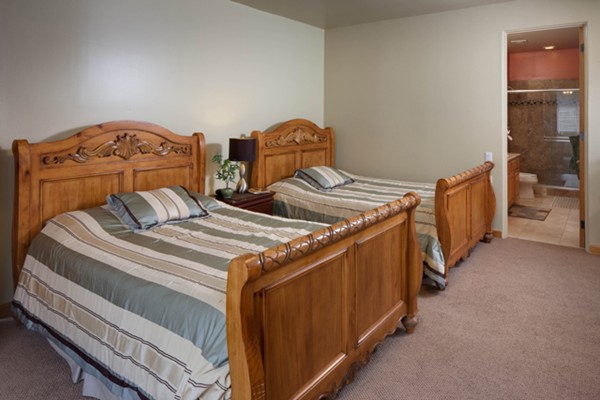 At this peaceful treatment center in upscale Scottsdale, residents learn how to enjoy all that life has to offer – without the assistance of drugs and alcohol.
Details ›
A variety of treatment methods firmly rooted in sound research provide solid ground for healing at this high desert treatment center located north of Tucson.
Details ›
Housed in a collection of historic homes surrounding a common courtyard, Right Step Houston nestles comfortably into the tree-lined streets of the city's hip Montrose neighborhood.
Details ›