Percocet Abuse
Understanding Percocet Abuse
All too often doctors realize that they have made a poor decision in prescribing a particular individual Percocet for the treatment of pain. But what is a doctor to do when a patient calls and claims that, "only Percocet will do…it's the only thing that helps the pain." Percocet addiction makes people do crazy things—including call their doctor and request a particular pain medication for the treatment of pain that is not even actually there.
Percocet abuse often begins with a patient being legitimately prescribed a medication for the treatment of real pain that occurs following an injury, illness, surgical procedure or other life event. The patient takes the medication for a period of two weeks or more in some cases and then becomes physically dependent often not even realizing the risk that they are taking when they are easing their pain—although there's nothing that could be more real than the subsequent addiction that occurs.
Causes of Percocet Abuse
Nobody knows exactly what it is that can make one woman become addicted to Percocet while the next may be able to take the medication for days or even weeks without ever really having any difficulty quitting. It's the unfortunately luck of some that causes a physical and psychological stronghold that becomes so difficult to overcome that it seems the only way of coping is by taking more drugs. Scientists and doctors have determined that some factors can influence the risk of a woman becoming addicted to Percocet or other opiates. According to the North Shore LIJ Health System, "addictive disorders are caused by multiple factors, including genetic vulnerability, environmental stressors, social pressures, individual personality characteristics and psychiatric problems."
Recognizing Percocet Abuse
Percocet abuse often begins with a woman taking medication that is prescribed to her by a doctor. It could also begin with a woman taking the drug as an escape or "just for fun." Unfortunately, the dangers of Percocet abuse arise when a woman takes it without a prescription, takes more than prescribed, or takes it with other medications or substances that can greatly increase the risk of overdose or other serious side effects.
According to the University of Texas, drug abuse is characterized by, "a maladaptive pattern of drug use leading to impairment or distress," which presents as one or more of the following possible outcomes over the course of 12-months:
continued use of Percocet that results in failure to maintain obligations at work, home or school
using Percocet in situations in which it is physically dangerous such as while under the influence of other drugs or alcohol, in excessive amounts or while driving
using Percocet even after drug-related problems have occurred
using Percocet even after it has caused problems with your social life, relationships or other elements of life
If a woman that you care about is showing signs of Percocet abuse, consider confronting her immediately and doing your best to get her help before the situation spirals out of control into a full fledged addiction. The aftermath of an addiction to this drug will literally wreak havoc on every aspect of a woman's life causing problems that may never fully be overcome.
Signs of Percocet Addiction
Women who become addicted to Percocet are likely to exhibit a number of signs that signify a serious problem. The University of Texas claims that, drug dependence is characterized by, "a maladaptive pattern of substance use leading to clinically significant impairment or distress, as manifested by 2 or more of the following, occurring within a 12 month period:"
using drugs despite the recurrent problems at work, home or school
continuing to use drugs despite repeat problems such as school expulsions, work absences, legal problems or other instances of trouble.
Increased tolerance to Percocet
symptoms of withdrawal when not taking percocet
Using more Percocet than was intended
Suffering from an inability to control Percocet use
Making effort to quit and failing
Continued and expanded efforts to seek and use more Percocet
Replacing important or priority activities with drug use
Continued drug use despite the dangers that are known or the knowledge of problems that it is causing
persistent desire to quit followed by an inability to do so on ones own
a strong desire to use Percocet
Women who are addicted will exhibit the above symptoms and sometimes a range of other symptoms associated with the abusive use of the drug. According to North Shore LIJ Health System, you may also notice someone you love showing the following signs of addiction to Percocet:
lying about drug use
lying about the amount of Percocet being used
Avoiding people who don't use percocet or other drugs
Avoiding friends or family members who don't take part in the drug use
Running out of a prescription before the scheduled date
Excessively talking about Percocet
Getting in trouble as a result of the drug use
Giving up activities that were once fun such as hobbies or spending time with friends who don't use drugs
Risky behavior while under the influence
Acting depressed, suicidal or otherwise upset when not using Percocet
Symptoms of Percocet Withdrawal
Women will often continue to take Percocet even when they would legitimately like to quit simply because they cannot cope with the symptoms of withdrawal when they stop taking it. According to the National Pain Foundation, some of the symptoms associated with Percocet withdrawal include:
yawning excessively
watery eyes and runny nose
abdominal cramping
nausea
vomiting
diarrhea
anxiety
insomnia
weakness
dilated pupils
goose bumps and cold sweats
If a woman is suffering from withdrawal from Percocet, she will likely feel better within about 5-7 days if she abstains from the drug use and waits out the symptoms but for some this is just too much to handle. Specialized treatment is often required for those who are experiencing symptoms of withdrawal from Percocet in order to help them remain abstinent and to stay focused on recovery.
Treatment for Percocet Withdrawal
The first course of action for treatment when a woman is addicted to Percocet is to get help for the symptoms of withdrawal that are causing her undue stress, discomfort and pain. According to the National Pain Foundation, "in an ideal situation, a person who wishes to discontinue use of opioids or who must discontinue use because of issues outside of their control would taper their medications under the care of his or her doctor." Unfortunately, many women are no longer under the appropriate care of a doctor by the time they realize that their addiction has spiraled out of control and caused an array of complications and problems.
Treatment for percocet withdrawal generally consists of a period of time spent in detox during which the drug is gradually tapered off or during which time the woman is provided with a medication replacement treatment to help ease the pain of withdrawal in preparation for the recovery process ahead. Medline Plus, a division of the U.S. National Library of Medicine, recommends that treatment involve, "supportive care and medications."
Some of the most common medications used in the treatment of opiate withdrawal such as the withdrawal from Percocet include:
clonidine
Subutex
Buprenorphine
Suboxone
Naloxone
Naltrexone
Some drug treatment programs also utilize anti-anxiety medications, nausea and vomiting drugs and other means of medical treatment when helping women to overcome Percocet withdrawal and prepare for recovery from this terrible addiction.
Residential Treatment
Women who are heavily addicted to Percocet or who have tried other methods of treatment for Percocet withdrawal are often referred to residential treatment. These treatment programs provide women with, "highly structured programs in which patients remain at a residence, typically for 6 to 12 months," according to the National Institute on Drug Abuse. Residential treatment focuses on:
changing patient attitudes to reflect positive outcomes
altering perceptions and honing in on positive ideas
changing behaviors associated with drug use to provide a positive outcome
accommodating the particular social, family, emotional and physical needs of women
Outpatient Treatment
Women who are addicted to Percocet but who have a strong system of support at home or who have held a steady job and have not fully spiraled out of control as a result of their addiction can benefit greatly from the treatment provided at an outpatient program. These programs provide:
counseling and therapy on an outpatient basis
a safe place for women to talk about their addiction and to get emotional support
follow up care for those who have already completed a residential treatment program
behavioral therapy to assist in changing poor behaviors and encouraging recovery
If you know a woman who is suffering from Percocet addiction, the most important thing for you to know is that there is help available! Treatment options vary based on:
severity of the addiction
length of time the addiction has been going on
the mental stability of the woman
the financial ability or insurance coverage the woman may have
whether there is an underlying mental illness or physical health condition
the presence of support at home
individual factors such as religion or socioeconomic status
Seeking help is the very first step to getting past the stronghold of Percocet addiction and regaining control of your life. If you're a woman who needs help, call our helpline toll free to talk with someone who can assist you in finding and choosing the best rehab for your needs.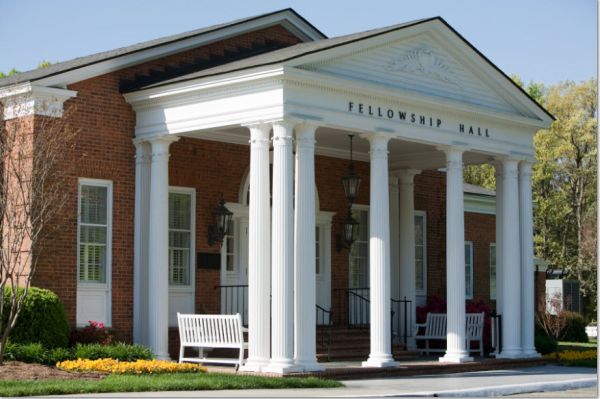 You're not a resident or a client at Fellowship Hall, and you're definitely not a patient. You're a guest. Whatever the terminology, miracles happen at this treatment center snugly situated amidst the gently rolling hills of North Carolina's historic Piedmont area.
Details ›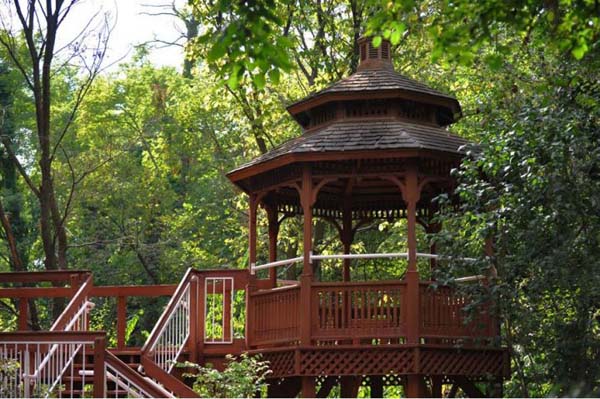 Women and teen girls struggling with addiction and eating disorders discover a pathway to health, healing, and hope in this peaceful, female-only treatment center located on 23-wooded acres in suburban Chicago.
Details ›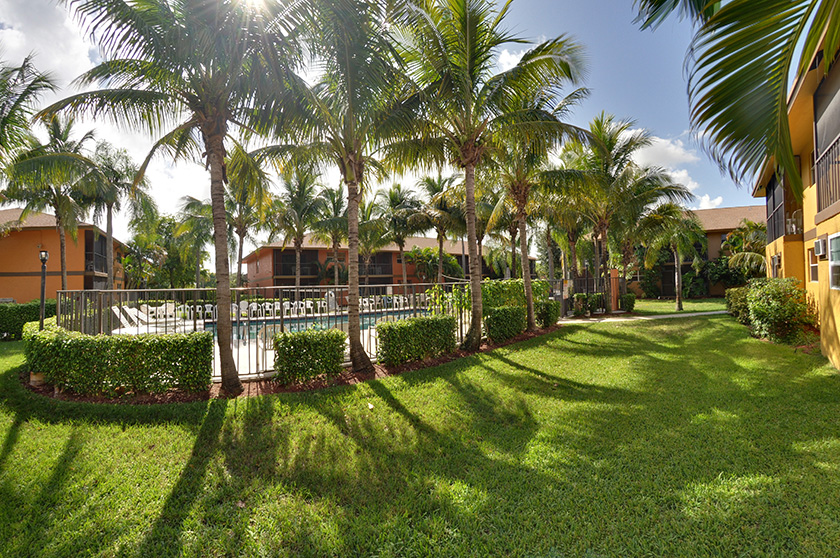 Palm Partners Treatment Center is one of America's leading addiction treatment providers for drug alcohol detox treatment, drug rehab, alcohol rehabilitation and is staffed with highly trained addiction specialists. Palm Partners was founded in 1994 and was incorporated in Florida in the year 2003.
Details ›