Alcohol Abuse
Understanding Alcohol Abuse
What is it that makes some people able to have casual drinks with friends on a regular basis without ever suffering from serious implications as a result of their drinking while others fall victim to the perils of alcoholism and addiction as a result of their decisions to drink? For millions of people, drinking alcohol is a normal activity that doesn't directly interfere with regular routines or with daily life—but for those who become addicted, alcohol consumption takes on a whole new meaning leaving behind a path of destruction in its wake.
Why Women Drink
Women drink for a variety of different reasons. Some drink socially with friends as a way of loosening up and having fun, others drink to relax and regroup after a long day at work, still others choose to drink to cover up anxiety or depression that they may be feeling. Unfortunately, drinking is not an ideal means of treating underlying mental health conditions, it may not be safe as a social activity and it can lead to serious problems with physical and psychological dependence in some users.
Is My Drinking a Problem?
Many women are unsure how to recognize the difference between casual drinking with friends and a situation in which drinking has crossed the line into something more serious. Since drinking is a very common element in the social lives of most Americans, figuring out when drinking has crossed the line from fun to problematic can be challenging even for the most informed individual.
You may have a drinking problem if:
You feel like your drinking is interfering with your life but you choose to drink anyway.
You feel guilty or ashamed about your drinking.
You have been confronted by your friends, family members or other people who care about you regarding your drinking.
You tell lies about the amount of alcohol you consume.
You drink so much that you cannot remember what happened (you "black out")
You have tried to cut back your drinking but have failed.
You feel like you cannot control your drinking or you just don't want to control your drinking.
You have been in trouble with the law, received a DUI or other legal action as a result of drinking and you continue to drink.
You regularly consume more alcohol than you intend to despite good intentions.
Your drinking has interfered with your regular routines, caused you to miss important events, skip work or school or otherwise fall off task.
These are just some of the early signs that you may be suffering from more than just a mere desire to have fun and drink with friends. If your drinking is starting to interfere with your life, it's ruling your life or you cannot seem to think about what life would be like without alcohol, you may be suffering from a deeper problem and may need professional help.
Signs & Symptoms of Alcohol Abuse
Statistics show that early recognition of the signs of alcohol abuse can help you to get the supportive care that you need before extensive, potentially life changing consequences arise. Alcohol abusers often deny or downplay their drinking in an effort to help curb the attitudes that others have about their drinking—this is especially true when drinking has become problematic and is greatly interfering with the user's life.
The signs and symptoms of alcohol abuse are slightly different than those of alcohol addiction. Early recognition of the signs of alcohol abuse, in some cases, can help to prevent a future case of addiction. The most common signs of alcohol abuse are:
Neglecting personal responsibilities such as taking care of ones health, going to work or school on time, or caring for children.
Drinking in dangerous or potentially dangerous situations such as while driving or while operating heavy machinery.
Getting into trouble while under the influence of alcohol such as for driving under the influence or for being intoxicated in public.
Drinking alcohol even though it has caused direct problems in your relationships, with your job or in other areas of your life.
Using alcohol as your primary means of stress reduction and relaxation.
Using alcohol to cover up or "feel better" when you are emotionally upset.
Signs & Symptoms of Alcohol Addiction
Much like alcohol abuse, the signs and symptoms of alcohol addiction gradually progress as the user becomes more physically dependent on the substance. Women who drink regularly are at an increased risk of developing a tolerance and subsequent physical dependence on alcohol as a result of their actions. Binge drinking, daily drinking or regularly consuming excessive amounts of alcohol places you at an increased risk of becoming an alcoholic who will later need professional treatment in order to get sober.
The most common signs of alcohol addiction include:
Developing a physical tolerance to the alcohol which requires more alcohol in order to feel drunk.
Feeling sick or otherwise uncomfortable when not drinking.
Withdrawal symptoms including anxiety, depression, irritability and nausea when not drinking.
Loss of control over drinking despite good intentions to gain control.
A desire to quit drinking but a feeling as if you cannot go without alcohol.
Avoiding or completely giving up activities that do not involve alcohol.
Drinking despite consequences with your health, relationships, marriage, job or other areas in your life.
Most alcoholics, men and women both, will deny that there is a problem with their use of alcohol even though alcohol has clearly caused issues for them. Blaming your drinking on others, underestimating the amount of alcohol you actually consume or complaining that others are the problem when you're the one overdrinking are some additional, and very common, signs that you have a drinking problem.
Effects of Alcohol Abuse
According to the National Institute on Alcohol Abuse and Alcoholism, "drinking too much – on a single occasion or over time – can take a serious toll on your health." The effects of alcohol abuse range from mild to moderate or severe depending on various factors including your own individual health, the amount of alcohol being consumed, the length of time that the alcohol has been abused and various individual factors related to the drinker.
Alcohol affects the brain, the heart, the liver, the kidneys, the immune system and other vital areas of the body. It impacts the thought processes that women have, it leads to an increased risk of various types of cancer and it can literally ruin your life if you allow your drinking to spiral out of control. Every aspect of a woman's life is affected by alcohol if she drinks on a regular basis or chooses to binge drink.
Problem drinking can lead to health problems, relationship problems, financial problems, career demise, social instability and an array of other serious complications. Women who drink alcohol often feel depressed, alone and unworthy of treatment despite the help that is offered to them.
Effects of Alcohol Abuse on Loved Ones
You're not the only one who is affected in a negative way by your decision to drink—your children, spouse, family members and friends are all impacted by your drinking too. Statistics show that women who become alcoholics are more likely to get divorced, may fall victim or be the distributors of domestic violence, and tend to struggle with work and career related decisions.
Al-Anon, a 12-step program designed to help the family members and loved ones of those who are addicted to alcohol is a common ground for people who have a loved one that is an alcoholic. This program helps the people you love who are impacted and harmed by your decision to drink.
Symptoms of Alcoholism
Women who suffer from the most serious effects of alcohol use fall victim to a medical condition known as alcoholism. Alcoholism affects millions of men and women, resulting in the following symptoms:
cravings
loss of control
dependence
withdrawal symptoms
tolerance
chronic relapse
According to NIAAA, "alcohol use disorders are medical conditions that doctors can diagnose when a patient's drinking causes distress or harm." Even women who are not physically dependent on alcohol can suffer from a serious disorder that requires treatment. Fortunately, there are many different types of treatment and therapy available to help those who suffer from mild, moderate or even severe alcohol use disorders to get sober—and to stay that way.
Treatment for Alcohol Abuse
If you've already admitted that you have a drinking problem, or if you're ready to admit that you need help, treatment for alcohol abuse is your next step. While it may be scary or you may feel a little uneasy about the decision to seek help for alcohol abuse, recovery is a rewarding journey that can save your life—your courageous decision to get help may prevent you from suffering any additional undue pain or suffering as a result of your alcoholism.
Your recovery will depend on your ability to cope with your addiction, to learn new ways of dealing with life's ups and downs and to take the necessary steps to prevent relapse. Alcohol rehab centers will provide you with many of the tools you need to make a full recovery from this addiction including:
A safe place to detox and overcome alcohol withdrawal.
Around-the-clock supervision and medical support.
Supportive care from peers, therapists and counselors.
Relapse prevention and counseling techniques.
Nutritional guidance for improved health.
Types of Alcohol Abuse Treatment
There are various types of alcoholism treatment available to assist you in your effort to get sober. The most common types of treatment include:
residential alcohol addiction treatment
outpatient alcohol addiction treatment
support groups
sober living
Residential rehab is ideal for women who are heavily addicted to alcohol or who have other mental or physical health conditions that make treatment challenging. These programs provide around-the-clock care and a supportive environment in which women can receive counseling and therapy to assist them in achieving their recovery goals.
Outpatient treatment is for women who have already completed a residential alcohol rehabilitation program or for those who are mildly addicted to alcohol and who have a strong system of support from friends and family members at home. These programs provide monitoring and support on an outpatient basis to women who are expected to regularly attend meetings and support groups to ensure their continue success in recovery.
Alcoholics Anonymous
According to NIAAA, "treatment for alcohol use disorders, [was] once essentially limited to the mutual support group Alcoholics Anonymous founded in 1935." Alcoholics Anonymous, AA, is still a major player in the support that is provided to women in recovery from alcoholism today. This program focuses on helping men and women to accept that they have a drinking problem, to seek support of others and to utilize a series of steps to achieve sobriety.
Since Alcoholics Anonymous was first developed to help those suffering from alcoholism, a number of other 12 step programs as well as many non-12 step programs have been devised to help those who are in need of supportive care and guidance. Today, there are many different programs available to assist women who are suffering from alcoholism and in search of supportive care and tools to help them take back control of their lives and make a full recovery.
Finding the Right Treatment for Alcoholism
If you or someone you love is addicted to alcohol, don't be afraid to seek help. Many effective alcohol treatment options exist to help women just like you get back on track and live a healthy, happy, sober life. Finding the right treatment will likely depend on a variety of different factors including:
severity of your alcohol addiction.
cost of treatment
insurance
underlying health conditions
support from friends or family
local offerings
individual lifestyle
Lasting recovery is possible—with help, commitment and support you can get sober. Finding the right treatment for you may take time, but there is help out there that will assist you in achieving your recovery goals once and for all.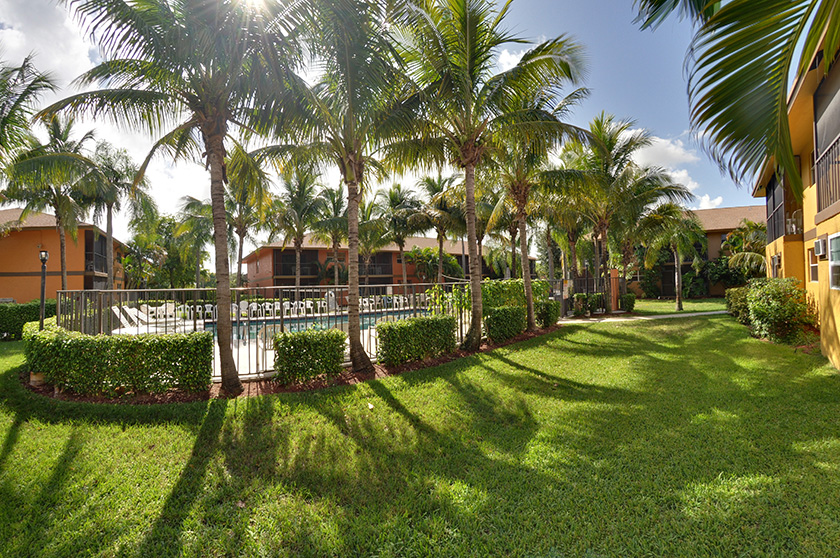 Palm Partners Treatment Center is one of America's leading addiction treatment providers for drug alcohol detox treatment, drug rehab, alcohol rehabilitation and is staffed with highly trained addiction specialists. Palm Partners was founded in 1994 and was incorporated in Florida in the year 2003.
Details ›
Serenity and tranquility are elemental at this ultra-comfortable, luxury treatment center nestled at the base of Utah's Wasatch Mountain Range in Sandy, Utah.
Details ›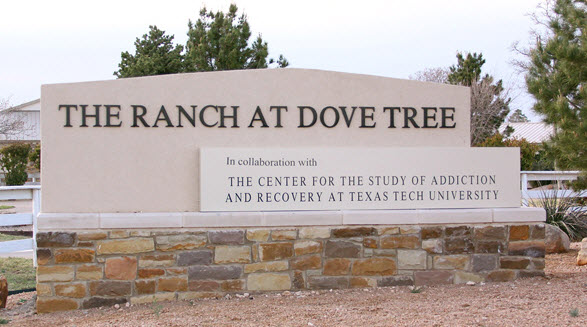 Salt-of-the earth friendliness and down home hospitality aren't just West Texas stereotypes at The Ranch at Dove Tree, a treatment center located on 15 acres near Lubbock.
Details ›