Women's Treatment
Understanding Women's Treatment
The causes, effects, and consequences of substance abuse may be different for men and women, and this fact makes it necessary to have treatment that is tailored to each gender. Women's treatment looks at the needs and issues women may face such as those related to parenting, pregnancy, relationships, and co-occurring disorders.
Treating women and men in ways that reflect their needs helps to improve the quality of treatment, so that each patient can truly heal and get the most out of their treatment experience.
Gender-Specific Rehab for Women
Women and men have some fundamental differences, and these differences affect their substance abuse treatment and experiences. Understanding the complexity of this truth, women's treatment has evolved over the years in an attempt to cater to these differences. Some issues that may be addressed in women's rehab include:
Co-occurring disorders. According to the Substance Abuse and Mental Health Services Administration (SAMHSA), anxiety, mood, and eating disorders are the most common among women. Substance abuse treatment for women should address these issues if present.
Trauma. Trauma is often a factor in substance abuse among women. Whether leading to substance abuse or being a part of a person's substance abuse experience, oftentimes effective women's treatment must address trauma. According to the National Institute on Drug Abuse, many women entering treatment are affected by post-traumatic stress disorder as a result of trauma.
Relationships. Relationships can help or hurt a woman's recovery, and generally have a significant impact on it either way. Starting a new relationship at the beginning of treatment may undermine recovery efforts, while getting support from existing relationships may help. In addition, discussing relationships may help to inform treatment. Family relationships are particularly important, as are partner relationships.
Pregnancy. Pregnant women have specific needs in treatment. The medical and emotional needs associated with pregnancy are very important and intense, as are the needs of women in treatment in general. Pregnancy may positively or negatively affect a woman's treatment retention and overall experience. As well, pregnant women likely need special education and counseling related to substance abuse, pregnancy and motherhood.
Child care. Some treatment centers for women have childcare services, and this includes both inpatient and outpatient centers. For some women, being near their children helps the treatment process.
Cultural context. Sometimes a woman's culture will have a significant effect on how she experiences treatment, as well as her substance abusing history. Culture may have an effect on the type of treatment she is willing to participate in, as well.
Sexuality. A woman's experience of her own sexuality and sexual identity may have some effect on or have been affected by her substance abuse. Recognizing and addressing this is very important in treatment.
Sexually transmitted diseases. It is possible – both for men and women – to have acquired an STI while in active substance abuse. This would need to be treated while in substance abuse treatment.
Types of Treatment Centers for Women
Women's treatment takes place in either an inpatient or an outpatient treatment center. The decision as to which a particular woman will go to may depend on cost, location, severity of addiction, and the quality or existence of her support system at home.
Inpatient treatment centers are also called residential centers. Here a woman will live in the treatment facility and will have access to around-the-clock care. Inpatient rehab centers offer very intensive treatment, and are recommended for women who lack support in their lives, and who have a significant history of substance abuse. Other women would benefit from these centers, as well.
Outpatient women's rehab centers do not require residency at the treatment center, but instead offer treatment at pre-appointed times during a week. They range in intensity and frequency from once a week to every day, and can include a variety of treatment elements. Women who need to take care of their children, have a support system at home, and whose substance abuse is not too severe may benefit from outpatient treatment.
Support groups are another important element of women's treatment, and they can be incorporated at any point in treatment. Groups like Narcotics Anonymous help women and men alike in achieving and maintaining recovery. Many inpatient programs conduct these meetings, and outpatient centers may encourage them. If you do not attend support group meetings during treatment, you should still do so as a part of your ongoing substance abuse treatment and care.
Methods Used in Women's Substance Abuse Treatment
Women's substance abuse treatment incorporates a variety of elements and treatment components. According to the United Nations Office on Drugs and Crime, effective treatment for women incorporates individual and group counseling, cognitive and psychodynamic approaches, skill development, and attention to practical needs.
Cognitive-behavioral Therapy (CBT): CBT is an important component of substance abuse treatment. In CBT, counselors work with their patients to change negative thoughts and behaviors that lead to substance abuse and other negative behaviors. It involves setting goals, monitoring substance use, practicing coping skills, and more. CBT may be used in a one-on-one or a group setting.
Contingency Management: CM is a combination of a behavioral therapy and a motivational therapy. With CM, women receive rewards like vouchers for movie tickets, car washes, diapers, and other productive things for meeting goals set in treatment. Goals may include attending treatment sessions and meetings, having a clean drug test, or any other thing related to promoting desired behavior.
Motivational Interviewing: As the name suggests, motivational interviewing is an individual treatment approach in which the counselor helps each woman in treatment foster their motivation for change. Upon entering treatment women may be at different stages in their life and their readiness to change, and motivational interviewing helps to increase this.
Relational Therapy: Relational therapy focuses on the specific relationships that may lead women to abuse substances. Many women affected by substance abuse have relationships characterized by abuse, violence, and substance use, and working through these is essential to effective treatment. It also helps to identify positive relationships in a woman's life, and to work on self esteem to help women make and maintain positive relationships.
Group Therapy: Group therapy helps women make positive and productive relationships with other women while working out their own issues. Sometimes this will be gender-specific, and in mixed gender situations groups often strive to have a male and a female group facilitator.
Family Therapy: Studies described in a SAMHSA report showed the effectiveness of family therapy as well as couples therapy for women in treatment. Having support from partner and family helps women to motivate and sustain their recovery.
Medications: Depending on the reason for which a woman is in treatment, medications may be a part of her treatment. For opiates and alcohol medication is especially common. In addition, medication may be incorporated to help treat any co-occurring conditions a woman faces.
Treatment Considerations in Women's Rehab
Women have a different experience with substance abuse than men, and they respond to treatment differently. With this in mind, substance abuse treatment for women often takes into special consideration certain aspects of the structure of treatment. Some considerations that are usually made, or should be, when considering treatment for women are:
Treatment environment and therapeutic relationship. Women's treatment centers work to create a supportive, safe, and nurturing environment as this is what has been shown to help women the most. As well, counselors work to create a respectful, empathetic, and compassionate relationship with the women they are helping to treat. Some treatment programs attempt to 'break down' a person entering treatment, but generally this is not the approach in treatment for women.
Addressing primary needs. For women in treatment, the primary needs of food, housing, and transportation often are issues patients care a lot about, and are preoccupied with. Treatment may first look to get those issues straightened out so that women can then address their substance use fully.
Gender of counselor. Some women would prefer to have either a female or a male counselor, and in this case would respond to treatment better with whichever gender they prefer. If treatment isn't working out with a male counselor, for example, it may be better to find a female counselor.
Female-specific groups. It may be easier for women to respond to group treatment and to engage in gender-sensitive topics in an all-female environment. Women's treatment often has this as an option.
Statistics on Substance Abuse and Women
Many women in the USA and around the world are affected by substance abuse. This is an issue for them, their families, and society as a whole, and it is important that attention is paid to women in need of substance abuse treatment. Treatment is available, and it is OK to ask for help. All too often women remain silent in their substance abuse out of fear for judgment, but it is important to know you are not alone. If you or someone you love is in need of treatment, you can find it. Addiction is a chronic, relapsing disease and you deserve treatment just as anyone else with a chronic condition does.
Here are some statistics on Women's substance abuse to help create an understanding of the scope of the issue:
Merriam Webster defines "Paradigm" as a theory or a group of ideas about how something should be done – a fitting definition for this unique, multifaceted treatment program for adolescents.
Details ›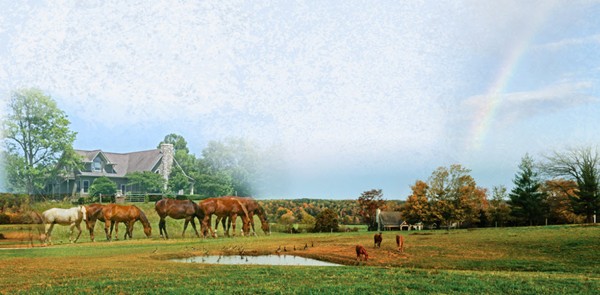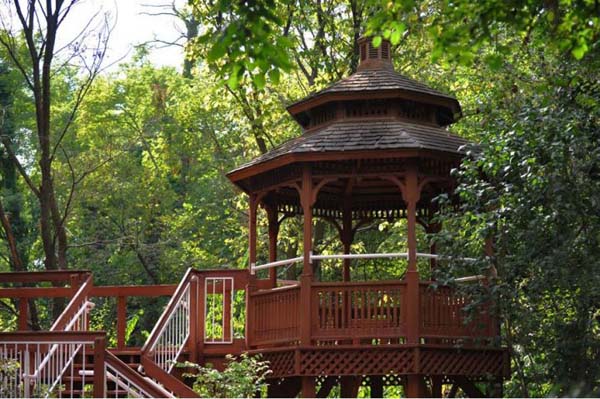 Women and teen girls struggling with addiction and eating disorders discover a pathway to health, healing, and hope in this peaceful, female-only treatment center located on 23-wooded acres in suburban Chicago.
Details ›