Paying for Women's Rehab
Women face a number of barriers to addiction treatment, which is why far fewer women get formal, structured rehab than men do. And, when they do seek treatment, women tend to turn to their general practitioner or a mental health professional. However, reported outcomes indicate that women do better than men once they are admitted to a program, so how can we get women into treatment.
According to the National Institute on Alcohol Abuse and Alcoholism, barriers to women's treatment include difficulty finding the time to attend because of family responsibilities and trouble with transportation. But, perhaps more importantly, "women are more likely than men to experience economic barriers when seeking treatment." This means that paying for rehab is barring women from care.
Women's rehab has the benefit of addressing the barriers to treatment that women face and the gender-specific contributing factors and outcomes of addiction. Patient simply cannot get care better tailored to the needs of their gender, which allows for more depth of treatment. Additionally, there are ways to pay for this treatment that you may not know about.
If you are ready to talk about women's rehab and financing right now, don't wait. Call our experts at 888-821-1257 Who Answers? right now and locate a treatment center that works for you.
Insurance Coverage
If you have insurance, then you know you have some help in paying for women's rehab. The Mental Health Parity and Addiction Equity Act was passed in 2008, and is established legislation requiring the insurance industry to offer the same level of coverage for substance abuse and mental health that they would for any other surgical or medical care. This means that you insurance should provide a decent level of coverage.
Currently, the Affordable Care Act (ACA) assists individuals, small business owners, and families to afford insurance. As long as it remains in place, it is wise to use it to gain insurance coverage. Further, the ACA has ten essential benefits; one of which is addiction coverage. This mandates that all individual and small group plans must cover prevention, early intervention, and treatment of addictions.
Personal Financing
Insurance coverage may not cover the full cost of your care, especially if you want a longer treatment duration or opt for luxury women's rehab. In cases where insurance is not enough, you may have to pay the balance out of pocket. If this is within your means to do, it is a wonderful choice.
Many people worry that spending their savings on rehab will leave them without any funds when they exit treatment. But, the real consideration needs to be all the progress signaled by successful completion of treatment. It will be one of the best decisions of your life and it is deserving of the investment. If you have the means to do so, consult with a financial advisor to determine if you can afford to fund your treatment.
Another option is asking friends and family to loan you the money that you need. As they have all likely been impacted by your addiction, they have a stake in your recovery. They want you to get better as badly if not worse than you do. If your family is concerned that you may take the money and use it to feed your addiction, ask that they give it directly to the women's rehab you have chosen to attend.
Personal Loans
If you simply cannot pay out of pocket and you don't have anyone among your friends or family who can provide funds, you can opt to pay it with a credit card or a loan from a bank.
Credit cards can charge exorbitant interest that will prevent you from paying back the balance that you owe. Therefore, look for a card with relatively low interest. There are even credit cards designed for paying medical expenses. These usually include a deferred interest rate, enabling you to pay them back before interest begins accruing.
The same consideration go into seeking a loan. Look for low interest and manageable payback terms.
To learn other ways that you can finance rehab for women, call 888-821-1257 Who Answers?. Out specialists help people to finance rehab every day; they can help you get the care you need.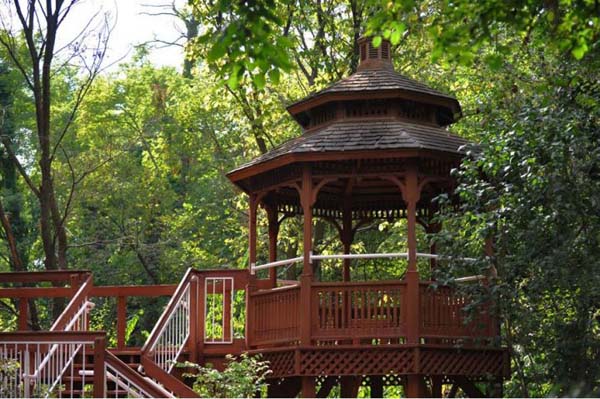 Women and teen girls struggling with addiction and eating disorders discover a pathway to health, healing, and hope in this peaceful, female-only treatment center located on 23-wooded acres in suburban Chicago.
Details ›
Housed in a collection of historic homes surrounding a common courtyard, Right Step Houston nestles comfortably into the tree-lined streets of the city's hip Montrose neighborhood.
Details ›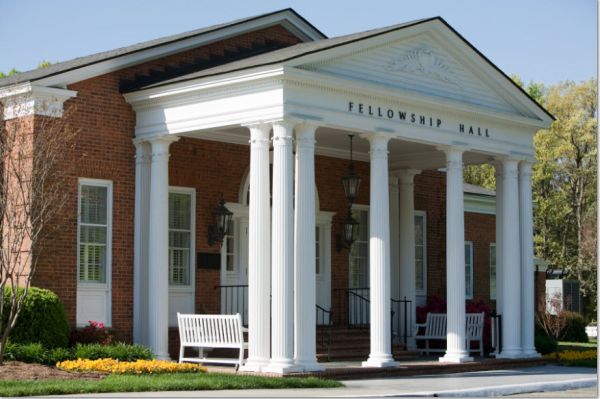 You're not a resident or a client at Fellowship Hall, and you're definitely not a patient. You're a guest. Whatever the terminology, miracles happen at this treatment center snugly situated amidst the gently rolling hills of North Carolina's historic Piedmont area.
Details ›