4 Benefits of Women's Rehab That People Forget
There are a lot of people who are unaware that gender-specific rehab exists. Those people may be confused about what that means, how it is enacted, and why it is necessary. Many of those people will be unfamiliar with the advantages such a rehab program offers. If you are one of these people, the following discussion may help you to better understand why women choose to attend women's rehab.
Addiction among women differs from addiction among men. For example, as the National Institute on Drug Abuse notes, women and men have both differences in biology and differences in gender (the culturally expected roles of women and men).
Traditionally, research into addiction was focused specifically upon men and their needs are the ones that still drive many professional rehab centers. However, women's rehab acknowledges these differences and focuses its treatments specifically on the needs of female patients. For this reason, women are provided with better care.
If you are a woman suffering from an addiction to drugs or alcohol, you already know that you would benefit from professional addiction treatment, but you may not be aware of the gains offered by gender-specific options. To learn more about women's rehab, contact us at 888-821-1257 Who Answers?. Our experts can help you to understand what the programs entail and how they assist you.
Female Peers
It can be hard to participate in support group meetings and in group therapy with men present. Women face experiences, like sexual and domestic assault, that aren't easily shared. A survey— the National Intimate Partner and Sexual Violence Survey—revealed nearly one in five of the female participants had experienced attempted rape or had been raped in their life time. In addition, one in four of them had been assaulted by an intimate partner. And, these numbers are even higher for women who abuse drugs and alcohol.
A large portion of your time in rehab will involve allowing others access to your experiences. Everyone feels a bit uncomfortable doing this, but women who have been abused are particularly sensitive about sharing with men. Luckily, in women's rehab, all the other participants will be women and many of them will have the same stories that you do. You will feel understood and welcomed.
Co-Occurring Disorders
When a person has an addiction and another physical or mental disorder, the pair all called comorbid or co-occurring disorders. Although, the terms are used most commonly for psychiatric conditions. Most addiction treatment programs screen for these and work them into a patient's treatment plan.
Women are more likely to develop certain co-occurring disorders, due to both biological and gender differences. Two extremely common co-occurring disorders are lifetime major depression and post-traumatic stress disorder. A rehab specifically for women specializes in these conditions and gains consistent practice treating them. They are experts in the role that these disorders play in the treatment of addiction.
Shared Group Topics
In gender blended groups, treatment may be forced to be as generalized as possible to avoid leaving anyone out. This can leave patients feeling unsatisfied. But, women's addiction treatment can spend time dealing with experiences that are more common among female clients, like:
Body image and self-esteem
Parenting
Unrealistic societal expectations
Sexual violence
Domestic violence
Bodily autonomy
This allows patients to participate full and to feel comfortable getting into their experiences with depth. This allows treatment to be less shallow and more profound.
Retention
For many of the reasons listed here, women's rehab tends to have a higher rate of retention compared to addiction treatment centers that treat patients of both genders. If patients feel cared for and understood, they may be able to maintain the motivation they need to complete rehab. There is every indication that women feel more comfortable and cared for in gender-specific rehab.
If you are a woman considering addiction treatment, it is important to your success to find a rehab center that can best meet your needs and the needs of your addiction. There is no single rehab approach that magically works for all people, so you must think about what you are trying to accomplish and what will best help you to achieve that goal. For help deciding if women's rehab fills that role, call 888-821-1257 Who Answers?.
How Drug Rehab for Women Differs from Gender Neutral Rehab Programs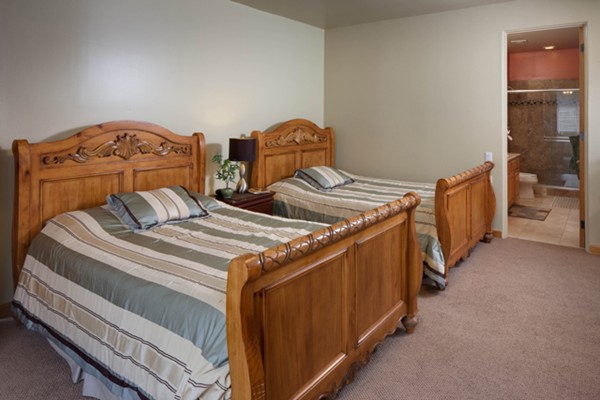 At this peaceful treatment center in upscale Scottsdale, residents learn how to enjoy all that life has to offer – without the assistance of drugs and alcohol.
Details ›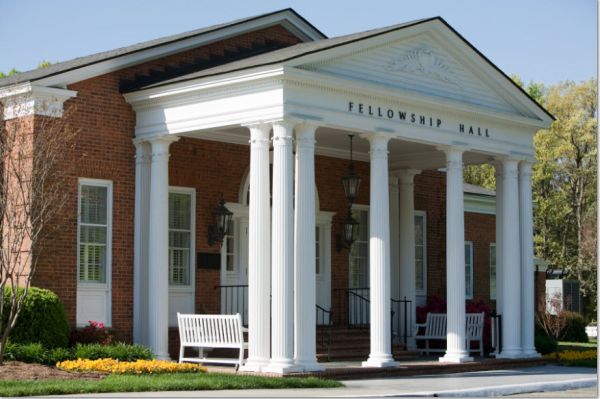 You're not a resident or a client at Fellowship Hall, and you're definitely not a patient. You're a guest. Whatever the terminology, miracles happen at this treatment center snugly situated amidst the gently rolling hills of North Carolina's historic Piedmont area.
Details ›
Housed in a collection of historic homes surrounding a common courtyard, Right Step Houston nestles comfortably into the tree-lined streets of the city's hip Montrose neighborhood.
Details ›