Addiction and Eating Disorders: Why More Women in Rehab are Facing this Dual Diagnosis
When people suffer from a physical or mental illness in addition to a substance use disorder, the pair lead to what is called a dual diagnosis. The phrase is most commonly applied to additional mental illnesses, however. Some mental illnesses are more common among male addicts and some are more common among female addicts. A quality rehab will be prepared for a dual diagnosis and know how best to treat it.
Many people are surprised to learn that eating disorders are incredibly common among women who abuse drugs and/or alcohol; they are generally five times more likely to suffer from one than the average population. Researchers estimate that roughly 50 percent of people with an eating disorder also have a substance use disorder. Diagnosing and treating both conditions is vital as they are linked to higher than average mortality.
For women suffering with a dual diagnosis that includes and eating disorder, treatment is clearly vital, and it must be quality care. One of the best options available is rehab for women, where the clinicians and staff are specialists in both eating disorders and addiction in the female populations. Whereas a gender blended rehab will have knowledge of both, a women's rehab will have treated considerably more patients with this dual diagnosis and will be experts in female health and wellness.
To learn more about the ways that female rehab treats both addiction and eating disorders, call 800-681-7642 Who Answers?. Our experts can answer all your questions and they will do so in a plain, easily understood manner. You don't have to wade through terminology or jargon.
What Factors Influence This Dual Diagnosis?
Both substance abuse and eating disorders are the result of factors that include:
The biological
The environmental
The genetic
The psychological
The familial
The social
The more risk factors a person experiences, the higher their likelihood of developing an eating disorder or addiction.
Some researchers assert 40 to 60 percent of a person's vulnerability to addiction are the result of genetics, which includes the impact of the environment on gene function and expression. In addition, there have been findings that show an overlap in neurotransmitters—the chemical that send messages throughout the body—shared by both substance use and eating disorders.
Does One Cause the Other?
When it comes to dual diagnosis, women who suffer from both addiction and disordered eating may want to determine the direction of onset. Which came first? There is no clear causal relationship that is consistent. The National Institute on Drug Abuse offers up the most common scenarios:
Drugs of abuse cause the symptoms of a mental illness.
Mental illnesses cause drug abuse.
Both the substance abuse and the mental illness are the result of overlapping influences, like early exposure to trauma or genetic vulnerability.
For some women, drug and/or alcohol use may cause a decrease in appetite that brings about substantial weight loss, and that can trigger the beginnings of an eating disorder. Other women may have an eating disorder and begin using drugs as another way to control their weight. Still other women may use both drugs and disordered eating as avoidance-based coping.
What Can Women's Rehab Do?
Early intervention and correct diagnosis are essential to treating dual diagnosis patients. Often, an eating disorder and an addiction can have overlapping symptoms, making it hard for clinicians to separate one set from the other. This complicates diagnosis and treatment. But, a women's rehab is more than averagely familiar with both condition because they encounter them frequently and remain up-to-date on the issues that affect women.
Experts agree that the best way to treat a dual diagnosis is simultaneously. Treating women in an integrated fashion reduces the chances that they will vacillate between one and the other. It also limits the impact that the treatment of one might have on the other. The staff at a rehab for women regularly participate in the treatment of dual diagnosis patients and truly understand their treatment needs.
To learn more about the advantages of a gender specific rehab for women, call 800-681-7642 Who Answers?. A failure to diagnose or treat a dual diagnosis can literally compromise the chance of recovery. Give yourself the best chance of a positive outcome.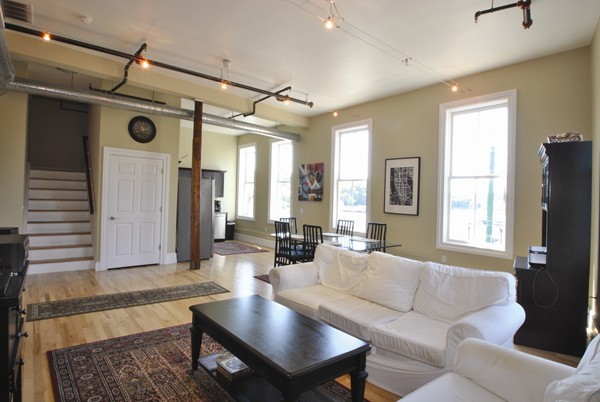 This triple-tiered rehab located in New Haven, Connecticut provides a road to recovery and a much-needed hand-up to young men dealing not only with addiction, but with a lack of real-life skills that prevent them from living full, substance-free lives in the real world. While many guys their age are studying their way through New Haven's hallowed, ivy-league institutions, their counterparts at Turning Point are working as if their lives depend on it.
Details ›
Merriam Webster defines "Paradigm" as a theory or a group of ideas about how something should be done – a fitting definition for this unique, multifaceted treatment program for adolescents.
Details ›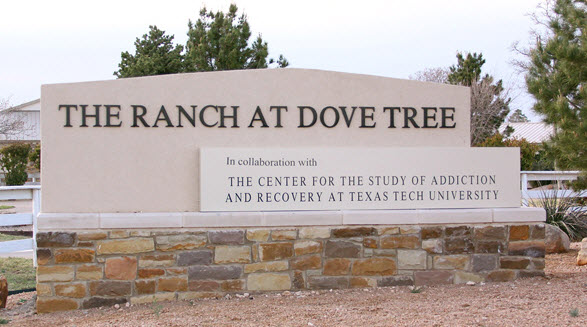 Salt-of-the earth friendliness and down home hospitality aren't just West Texas stereotypes at The Ranch at Dove Tree, a treatment center located on 15 acres near Lubbock.
Details ›