Signs and Symptoms of Compulsive Overeating Disorder
Compulsive overeating disorder, also called compulsive eating or binge eating disorder, is a mental disorder that causes individuals to eat more than they need or more than they want to on a regular basis. According to the Office on Women's Health, "About 2 percent of all adults in the United States (as many as 4 million Americans) have binge eating disorder." The disorder "affects women slightly more often than men," which is one reason why it is important for women to know and be able to recognize the signs and symptoms of this behavior.
Traits Affecting Compulsive Overeating Disorder
Like addictions and other types of mental disorders, compulsive overeating disorder is more likely to occur in individuals with specific traits. Although this is not a certainty for every individual, women who experience issues associated with those listed below are more likely to develop this problem.
Biology: Women with a history of compulsive overeating disorder in their families are more likely to experience this issue themselves. "Researchers are [also] looking into how brain chemicals and metabolism" may affect the development of this disorder.
Stress: An inability to cope with stress or a stressful life can often lead to this issue.
Other Psychological Issues: Individuals struggling with other mental illnesses or psychological issues are more likely to attempt to cope by compulsively overeating. In fact, "as many as half of all people with binge eating disorder are depressed or have been depressed in the past."
Substance abuse: Substance abusers are also more likely to experience this problem and to have it turn into a full-blown mental disorder.
Isolation: Feelings of loneliness and isolation can lead to the development of compulsive overeating.
If you notice these traits in yourself or another woman you know who may be overeating compulsively, it is a sign that she could be struggling from this affliction.
Physical Signs of Compulsive Overeating Disorder
People assume that someone who is struggling with this issue must be overweight. It is often likely, but only "about two thirds of persons who have binge eating disorder are obese," according to the National Library of Medicine. In fact, an average or underweight individual could also have compulsive overeating disorder. This often occurs when a person suffers from both compulsive eating disorder and bulimia nervosa.
However, there are a number of physical problems that often occur as a result of compulsive overeating disorder. These include:
High cholesterol
High blood pressure
Gallbladder disease
Heart disease
Type 2 diabetes
Joint pain
Menstrual problems
These physical issues may be the result of obesity, but they can also be caused by the types of food the individual eats. "With binge eating, a person often eats unhealthy foods that are high in sugar and fat and low in nutrients and proteins." Because of this behavior, individuals who are not overweight may still experience these physical problems because they are not putting the proper nutrients into their bodies.
Behavioral Signs of Compulsive Overeating Disorder
Many of the signs associated with this mental disorder involve behavior. When a woman struggles with compulsive overeating, it means she cannot control the amount she eats. She may therefore eat constantly, eat when she is not hungry, or eat more than she needs or wants to eat in a single sitting. This can lead to severe problems, but it is a behavior she will not be able to control.
Other behavioral signs of compulsive overeating disorder include:
Eating a large amount of food often (ex. Every 2 hours)
Eating extremely fast every time, even when not necessary
Eating past the point of being full or until uncomfortably full
Eating to cope with feelings of sadness, anger, disappointment, etc.
Eating alone as much as possible in order to hide how often or how much she eats
Overeaters often feel embarrassed about how much they eat. In many cases, they realize that what they are doing is unhealthy, but they cannot stop. As a result, women who have this disorder will avoid eating with others or telling others what they have eaten because they are so uncomfortable or embarrassed.
This can also lead to feelings of shame, as many women feel humiliated by the disorder and what it is doing to them physically, psychologically, and emotionally. It is not uncommon for someone to feel guilty right after consuming a large amount of food, which is what often leads to the co-occurring issue of bulimia, causing the individual to purge the food she has eaten. Many women also feel ashamed or disgusted by their bodies, which can lead to poor self-esteem and other problems.
If you notice these behaviors or feelings in yourself or a friend, there is a strong possibility that compulsive overeating disorder may be to blame. The main behavioral symptom, though, revolves around control. Women who binge eat every once in a while or feel that they can control their food intake are likely not suffering from this disorder, but those who do feel they have no control over their actions likely are.
Do I Have Compulsive Overeating Disorder?
Do I constantly eat even though I am full or not hungry?
Do I consume mostly sugary, fatty, salty, or otherwise unhealthy food?
Do I eat like this on a daily basis?
Am I ashamed of the way or the amount that I eat?
Do I prefer to eat alone so no one else can see me?
Have I encountered any health issues as a result of my diet/overeating?
Am I unhappy with myself, or do I have low self-esteem?
Does my low self-esteem often revolve around my body image or the amount I eat?
Do I eat to cope with bad feelings?
Do I feel guilty right after I consume a meal or snack?
Do I often eat until I feel uncomfortably full?
Do I feel that I have no control over my eating habits?
If you answered yes to most of these questions, there is a possibility that you may be suffering from compulsive eating disorder. The signs and symptoms of compulsive overeating disorder often go overlooked, but if you realize you exhibit many of them, make an appointment with your doctor to discuss the issue in order to make a change for the better.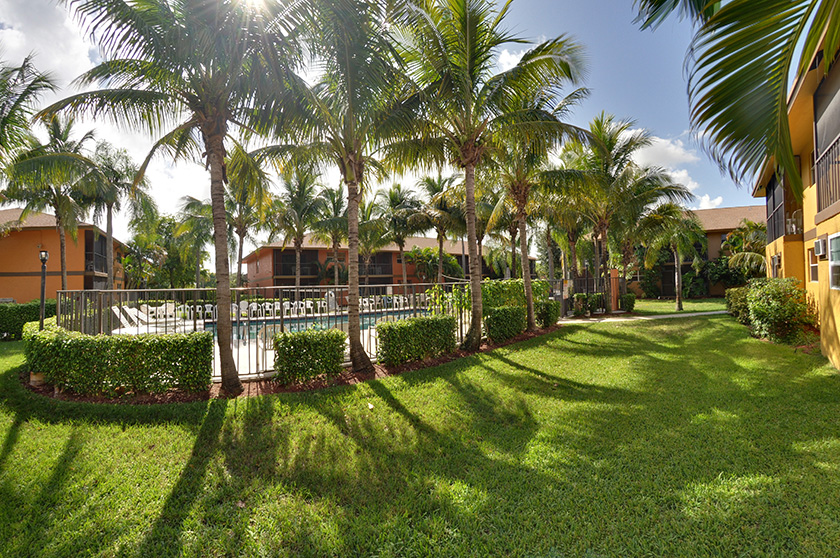 Palm Partners Treatment Center is one of America's leading addiction treatment providers for drug alcohol detox treatment, drug rehab, alcohol rehabilitation and is staffed with highly trained addiction specialists. Palm Partners was founded in 1994 and was incorporated in Florida in the year 2003.
Details ›
A variety of treatment methods firmly rooted in sound research provide solid ground for healing at this high desert treatment center located north of Tucson.
Details ›
Serenity and tranquility are elemental at this ultra-comfortable, luxury treatment center nestled at the base of Utah's Wasatch Mountain Range in Sandy, Utah.
Details ›