Crack Abuse
Understanding Crack Abuse
Crack cocaine is a powerful street drug that is processed from the natural form of cocaine that is derived from the coca plant. When cocaine is processed with baking soda or ammonia, the resulting element is a hard, "rock" form that is referred to on the streets as crack. Crack cocaine abuse is both dangerous and deadly especially if an individual abuses the drug for a very long time.
References claim that crack cocaine gains its name from the crackling sound that is made when the drug is smoked. This hard form of cocaine is more widely abused than powder cocaine generally because the drug can be sold in much smaller amounts for a higher price than powder cocaine can be.
How is Crack Used?
Crack is smoked to produce euphoric effects that last about 10 minutes. Also called "freebasing," smoking crack cocaine, "allows it to reach the brain more quickly than other routes of administration, and compulsive cocaine use will develop even more rapidly if the substance is smoked rather than snorted," according to the Center for Substance Abuse Research at the University of Maryland.
Smoking crack produces a short, intense euphoria that dissipates quite rapidly. Most people who smoke this drug will repeatedly use the drug during a binge sometimes smoking the drug several times over a period of hours or days before crashing. Studies show that the greatest danger comes from the risk of developing a physical or psychological dependence on crack cocaine after just a single use.
Risks Associated with Crack Use
Crack is a high addictive substance—in fact, it is more addictive than other forms of cocaine such as powder cocaine. People who smoke crack are at an increased risk of addiction, dependence, heart attack, respiratory problems and an array of other health complications. Paranoia and aggressiveness often arise when crack is smoked—these side effects can cause an individual to act irrationally and may lead to other serious complications including injury, legal troubles or social problems.
Common Street Names
Crack cocaine is commonly referred to by a number of street names including:
rock
white
hard
candy
cookies
dice
glo
hail
hard ball
base
ice
piece
rocks
raw
Don't let some of the slang terminology for this dangerous drug fool you into thinking that it's safe or ok to abuse crack. This powerful drug can cause lasting consequences in your life.
Signs & Symptoms of Crack Abuse
Abusing crack cocaine can cause serious side effects that may or may not dissipate when the user decides to quit. The signs and symptoms of crack abuse are often overlooked in the early stages but as the individual becomes dependent on the drug and the symptoms of abuse set in, family members and friends often realize that there is truly a problem at hand that should be appropriately dealt with.
Early recognition of the signs of crack abuse can sometimes give way to the need for professional help and may even reduce the risk of serious side effects including addiction or the potential for a permanent psychosis known as cocaine psychosis. According to Narconon, "if the drug is used over a period of time, the user is likely to show premature aging. Some people have developed Parkinson's disease after a long period of crack cocaine use." Unfortunately, these signs of abuse are not immediately evident and, as such, many users abuse crack cocaine for a very long time before anyone realizes that there really is a problem at hand.
Immediate Signs of Crack Abuse
The high that forms when an individual smokes crack will last anywhere from about 5 to 15 minutes. During this time, the user will show some immediate signs of crack use that may be noticeable by an outsider. Some of the short-term effects of crack abuse include:
high blood pressure
increased heart rate
dilated pupils
rapid breathing
aggressiveness
paranoia
anxiety
intense cravings for the drug
hyper-stimulation
suppressed appetite
sudden death
overdose
Some of these immediate symptoms of crack use are not easy to recognize by an outsider. Some can only be spotted with medical intervention and others may only be "felt" by the user. The effects of crack cocaine also vary widely based on the amount of the drug that is used and various other factors.
Effects of Crack Abuse
According to the National Institute on Drug Abuse, crack cocaine, "is a strong central nervous system stimulant that increases levels of the neurotransmitter dopamine in the brain circuits regulating pleasure and movement." When crack is smoked regularly, it prevents the dopamine from being recycled and can cause an excess to build up between the neurons. This leads to a disruption in the communication that takes place within the brain and can cause lasting changes in the brain's reward system. As a result, people who smoke crack often have trouble feeling happy or experiencing pleasure when they are not using drugs because of the chemical changes that have taken place within the brain.
Health Effects
The body is adversely affected by crack abuse in a number of different ways. Crack use can cause heart attack, stroke, immediate death or overdose. Cocaine related death is generally related to cardiac arrest but it may also be caused by renal failure or other serious complications arising from the use of the drug.
The following harmful health effects are likely in people who abuse crack cocaine:
HIV or other STDs resulting from the sharing of drug paraphernalia
headaches
gastrointestinal complications including nausea, abdominal cramping and pain
high blood pressure
malnutrition
seizures
heart disease
sexual dysfunction
damage to the reproductive organs
overdose
Psychological Effects of Crack Abuse
Psychologically, abusing crack cocaine can be very damaging. Not only is the drug highly addicting in a psychological way, it is also highly dangerous. Damage to the psyche and well-being of the brain occur regularly in people who abuse crack cocaine for prolonged periods of time. The most common psychological effects of crack abuse include:
paranoia
anxiety
delirium
psychosis
auditory hallucinations
risky behavior
cravings
People who continue to abuse crack cocaine are likely to become addicted which can lead to further complications including withdrawal when the drug use is stopped or abruptly reduced. Symptoms of withdrawal may include:
depression
anxiety
pain
tremors
exhaustion
intense cravings
difficulty concentrating
chills
fever
irritability
intense anxiety
If you feel depressed or otherwise upset as a result of crack cocaine withdrawal, seek immediate help—professional treatment may be needed in order to fully help you overcome this condition and get your life back on track.
Treatment for Crack Abuse
Regular use of crack will likely require more than just a will to quit—you will need professional help in order to get your life back on track and to get sober. Fortunately, there are a number of treatment options available to assist women who are addicted to crack. Regular use of cocaine, either powder or crack form, will likely lead to an array of complicated withdrawal symptoms and cravings when you decide to quit—treatment can help!
Many people who attempt to quit smoking crack report intense feelings of crawling underneath their skin. This psychological symptom is just one of many discomforts that are often touted as the breaking point for people in recovery. Intense cravings for the drug often persist for weeks or even years after the drug use stops and this can further complicate the recovery process—but it doesn't make it impossible.
Treatment for crack addiction often combines behavioral therapies and motivational therapies in order to provide patients with the tools and supportive care necessary in order to facilitate recovery. Support groups such as Cocaine Anonymous or Narcotics Anonymous that are based on the 12-step program originally coined by Alcoholics Anonymous in 1935 are also helpful to those in recovery.
Types of Treatment for Crack Addiction
Once you're addicted to crack cocaine, quitting is a challenge but it's never impossible. Many different types of treatment are available to help you get past your addiction and back on track. The most promising treatments for crack addiction include behavioral therapies such as Cognitive-behavioral therapy but other forms of treatment such as counseling and relapse prevention are also proven to help.
The most common types of treatment for women suffering from crack addiction include:
medical detox
individual counseling
group counseling
family counseling
12-step treatment
non-12 step treatment or alternative treatment
relapse prevention therapy
behavioral therapy
CBT
motivational interviewing
Incentive programs
aftercare programs
Even people who don't voluntarily seek treatment for crack addiction can get help and can benefit from treatment. Contrary to what was once believed, users do not have to WANT treatment in order to get sober. If you someone you love is addicted to crack, consider an intervention to get them the help that they need. Sometimes, just giving a little push in the right direction is enough to get them to accept help and start taking action toward their own recovery.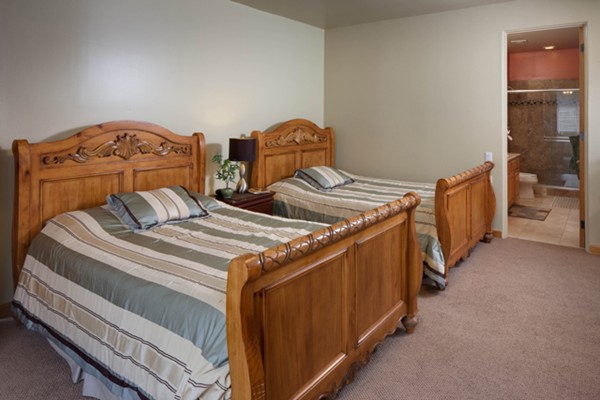 At this peaceful treatment center in upscale Scottsdale, residents learn how to enjoy all that life has to offer – without the assistance of drugs and alcohol.
Details ›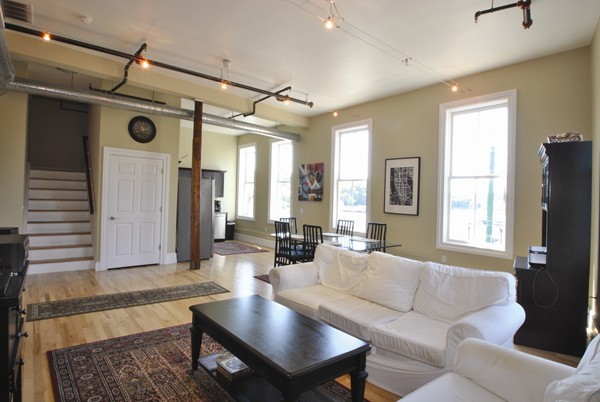 This triple-tiered rehab located in New Haven, Connecticut provides a road to recovery and a much-needed hand-up to young men dealing not only with addiction, but with a lack of real-life skills that prevent them from living full, substance-free lives in the real world. While many guys their age are studying their way through New Haven's hallowed, ivy-league institutions, their counterparts at Turning Point are working as if their lives depend on it.
Details ›
Serenity and tranquility are elemental at this ultra-comfortable, luxury treatment center nestled at the base of Utah's Wasatch Mountain Range in Sandy, Utah.
Details ›