Clonazepam Abuse
Understanding Clonazepam Abuse
Clonazepam is a drug that doctors sometimes prescribe for seizures, to reduce anxiety and to help manage panic attacks, depression or insomnia. Clonazepam and similar drugs in the family of Benzodiazepines work in the brain by reducing the electrical brain activity that can lead to feelings of anxiety and panic. The drug has a calming result. It relaxes the muscles and produces almost immediate effects.
According to the American Family Physician, Benzodiazepines such as Clonazepam are widely prescribed. Along with with Xanax, Valium and Ativan, Clonasepam is listed among the top 100 most commonly prescribed medications. Although the drug can be beneficial for people who struggle to manage certain health conditions, problems occur quickly when a person becomes overly dependant on the medicine, and takes more than the prescribed dose or begins using the drug more frequently than a doctor recommends.
The Likelihood of Addiction with Clonazepam
Since doctors consider Clonazepam a potentially habit-forming substance, the likelihood of becoming addicted increases when a patient does not heed his or her doctor's advice and begins using the medicine without caution. In addition, patients who use Clonazepam for a prolonged time have a higher risk of becoming physically and mentally dependent upon the drug, which very often leads to abuse and eventual addiction to the medicine. Even the most cautious user can become addicted, however, and may form a physical dependence on the drug in as little as two weeks.
How Addiction Happens
Addiction to Clonazepam or any drug happens when a person abuses the medicine and his or her tolerance for the drug increases. The body begins to crave stronger doses. The user must then take more than is safe or recommended to feel the same effects he or she initially felt while using the medicine. Some people change the delivery method of Clonazepam to experience the desired effects from the drug. Rather than taking the medicine in pill form, an addict might crush the medicine and snort the drug to get a stronger effect and a faster delivery. When a person uses Clonazepam in this way, his or her chances of overdose are high. Eventually, even the enhanced effects of the drug diminish, and the user must once again increase his or her dosage to account for the heightened tolerance of Clonazepam. Sadly, this perilous cycle sometimes ends in accidental overdose and death.
The possibility of addiction and the dangers it poses may concern those considering the drug as a prescribed method of treatment. It's important to always ask questions and weigh every option when deciding whether Clonazepam or any potentially habit-forming substance is a good option. In the end, the patient should always use the medicine under medical supervision, and in the quantities a doctor prescribes.
Signs and Symptoms of Clonazepam Abuse
According to the Anxiety and Depression Association of America, women are twice as likely as men are to have an anxiety disorder. Most modern women have a lot on their plate. Those who have a career and family may find themselves juggling more than their share of tasks and responsibilities. It's easy to see why busy women might feel overwhelmed by the hustle and bustle of everyday life and become susceptible to anxiety, insomnia and depression – all of which might be treatable with Clonazepam and other medications in the benzodiazepines family.
When Medication Seems a Viable Solution
Although exercise, a healthy diet, and engaging in enjoyable pursuits, such as gardening or other hobbies, can help women manage stress and anxiety, sometimes those things aren't enough to keep anxiety and its symptoms at bay. Women who have panic attacks or other symptoms that interfere with their lives might find Clonazepam helpful. But problems arise when women rely too heavily on the drug and begin using it more frequently than recommended, or take doses that are higher than a doctor prescribes.
The following are some of the signs and symptoms of Clonazepam abuse.
 Clonazepam Abuse Symptoms
Because Clonazepam is a habit-forming substance, it can be easy for some women to abuse and become addicted to the medicine. The calming effects of the drug can reduce anxiety and produce positive feelings in the user. When the drug wears off, the agitation and other unwanted feelings return, which leads some users to become dependent on Clonazepam as a means of coping with the stresses of life. Eventually, physical dependence occurs, and addiction becomes a reality. The following are some physical signs of drug abuse.
Breathing difficulties
Confusion
Excess Salivation
Increased Urination
Rashes
Change in mental status
Drowsiness
Problems with Coordination
Withdrawal from Clonazepam can cause users to hallucinate, become extremely agitated or experience shakiness. Women who are addicted to the medicine often feel they can't
Function normally without it. They may experience nausea, diarrhea or vomiting as well as sensitivity to light or sound while weaning off the medicine. In such cases, many women reach for the drug to simply stop those unwanted side effects.
The will to quit now may not be enough for a woman to actually discontinue using the medicine once she has abused it for a time. She may require help from a professional abuse and addiction specialist to overcome a Clonazepam abuse problem.
 Treatment for Clonazepam Addiction
Marcelle Pick, OBGYN at the Women to Women Clinic says that as many as 70 percent of the women she sees are taking medications for anxiety or depression. Although many of those women find relief through their medications, some may become dependent. In which case, the solution to the problem becomes a problem in itself – addiction.
Clonazepam addition is not uncommon. The drug, along with others in the benzodiazepine family, is not intended to be used as a long-term fix for mood disorders. However, many people use it beyond the recommended period, and in doses that are higher than a doctor prescribes. When your body becomes tolerant of the drug, some women simply increase their doses without thinking about the consequences. Their intentions are to get the desired effects and just feel better. But those feelings are short-lived in the face of addiction. Here's what happens when temporary use of Clonazepam spirals into something more.
Women who become addicted to Clonozepam experience bothersome, even seemingly unbearable symptoms when withdrawal occurs. Because the body has become dependent upon on the medicine, it can be tough to go for any length of time without regular doses. Although it's tough to come down from the drug, a medical professional can help women who've become addicted to withdrawal in the safest way possible. A steady reduction of the medicine allows the body to adjust to receiving less Clonazepam.
 Withdrawal and the Recommended Course of Action
According to the American Family Physician, Clonazepam is a high-potency benzodiazepine with a long half-life. Viewing as safe, doctors widely prescribe the medicine for a variety of psychiatric and neurological conditions. Although addiction medicine specialists have found that people frequently abuse it as a street drug.
In any case, medical professionals recommend that women who use Clonazepam should only come off the drug under the supervision of their doctor or a substance abuse specialist. The process of withdrawing can be dangerous and difficult. Withdrawal effects from therapeutic dosages mainly include anxiety symptoms as well as increased heart rate, blood pressure, insomnia and sensory hypersensitivity. In serious cases, women can have seizures with abrupt discontinuation of the medicine, which is why it's best to seek medical assistance for addiction treatment. A professional can implement a plan that will taper the dosage, and cause the least amount of pain and problems for addicted patients.
In the end, addicted women can be free from their drug dependence, and can explore other alternatives to relieve their anxiety or initial problems for which they used Clonazepam in the first place.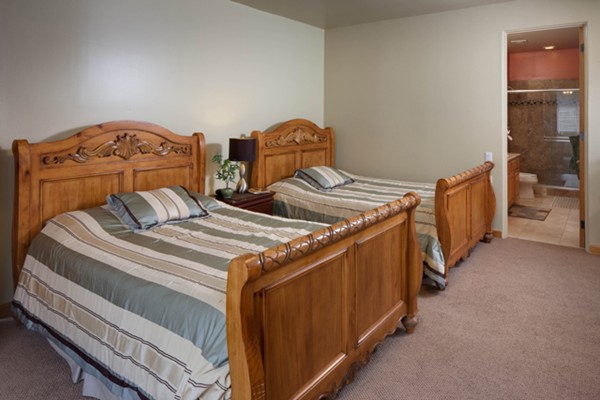 At this peaceful treatment center in upscale Scottsdale, residents learn how to enjoy all that life has to offer – without the assistance of drugs and alcohol.
Details ›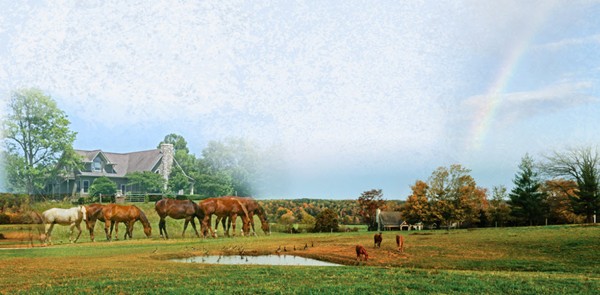 Merriam Webster defines "Paradigm" as a theory or a group of ideas about how something should be done – a fitting definition for this unique, multifaceted treatment program for adolescents.
Details ›