Detox Centers
When confronted with the realization that you have a substance abuse problem, many women do not know where to start when looking for help. Understanding the recovery process is a good place to start, and can inform you along the way. Detox centers are among the first steps on the road to recovery.
The first step toward recovery is detoxification, or the process of ridding your body of drugs and alcohol. Depending on your personal situation and the types of substances you are abusing, this may involve a withdrawal syndrome. Some withdrawal syndromes, such as those associated with alcohol or benzodiazepines, have symptoms that can be fatal. In these situations it is imperative that you undergo detox with the help of a detox center.
In the case of other substances, while detox may not be potentially fatal, it can be very, very taxing on your body and mind. Detox centers are ready and capable to help you undergo the process safely and comfortable, and can provide you with resources to continue the road to recovery. While detox is only the first step in treatment, taking that step in a supportive, professional environment is a very good decision.
What is Detoxification?
Understanding what happens at detox centers first requires an understanding of detoxification. The Substance Abuse and Mental Health Services Administration (SAMHSA) describes detoxification as a set of interventions aimed at managing acute intoxication and withdrawal. The process seeks to minimize harm done by substance abuse. However, it is not meant to resolve the social, behavioral, and psychological problems related to drug and alcohol abuse. Treatment after detox helps there.
Understanding Drug and Alcohol Detox and the Need for Detox Centers
Detoxing from drugs and/or alcohol is a serious process. When your body becomes dependent on a substance, it begins to crave it. When it no longer has that substance, it will 'miss it' in a way, and will react negatively due to the fact that it is gone. This negative reaction is called withdrawal, and it is exactly that which detox centers are meant to help with.
Some withdrawal syndromes and detox symptoms are not as bad as others, and some drugs do not create such a withdrawal syndromes. Alcohol, opiates, benzodiazepines, and stimulants all have withdrawal syndromes which are noteworthy.
Alcohol Detox: Alcohol detox is very serious, and can potentially be fatal. The symptoms can get quite serious, and having medical supervision while detoxing is very important. According to the US National Library of Medicine, symptoms of alcohol withdrawal may include depression, fatigue, irritability, insomnia, nausea and vomiting, loss of appetite, rapid heart rate, seizures, and hallucinations. Alcohol withdrawal can get even worse, and become a condition called delirium tremens. Detox centers help monitor a person throughout this experience, providing the proper medications, nutrition and care.
Opiate Detox: Opiate detox is very serious, as well, although it is not thought to be deadly. Symptoms include muscle aches, insomnia, diarrhea, abdominal cramping, nausea, and vomiting, along with severe cravings for drugs. Medications are often used to ease these symptoms and to ease cravings.
Benzodiazepine Detox: Detoxing from benzodiazepines such as Xanax, diazepam, and Rohypnol can be very dangerous, and must be done with care. It also has been known to cause death. Symptoms of benzodiazepine withdrawal include sleep disturbances, panic attacks, hand tremor, palpitations, perceptual changes, and seizures. Detox treatment can help a person safely undergo this experience.
Stimulants Detox: Most cases of stimulant detox and withdrawal are not fatal, but the possibility exists. One of the most intense stimulant withdrawal symptoms is depression, and this can lead to suicidal thoughts or behaviors. A range of other psychological and physical symptoms are possible, as well, including sleepiness, abnormal movements, tremors, and muscle pain.
One thing to keep in mind when it comes to detox is the fact that someone detoxing knows that taking their substance of choice will alleviate their symptoms. Going through this type of sickness is very difficult, especially when you know what the remedy could be. While it is a quick fix and not an answer to an addiction problem, saying no to the cravings to use drugs can be very hard. Being in a detox center takes away that temptation.
Different Types of Detox Centers
According to the Substance Abuse and Mental Health Services Administration, in the past it was not uncommon to find detox centers that were either following a "medical model" or a "social model" of detoxification.
Medical Model: The medical model provided medication and nursing staff to assist people through withdrawal safely.
Social Model: The social model did not believe in medication, and instead relied on a supportive, non-hospital environment to ease patients' withdrawal experience.
Nowadays, however, most detox centers follow a sort of mixed-model, using elements of both styles. Some programs that would consider themselves as social model programs use medication but generally employ nonmedical staff, while medical programs generally have some aspects that address personal and social aspects of substance abuse.
Components of Detoxification
The detoxification process contains three essential components that help to determine how a particular individual's treatment will be. These components are:
Evaluation: During evaluation, a patient is tested for the types and concentrations of substances in their bloodstream. They are also assessed for medicl and psychological conditions, and social situation in an effort to consider the appropriate level of treatment after detox.
Stabilization: Stabilization is the process of helping the patient through withdrawal to attain a medically stable, substance-free state. This is often done with the help of medications.
Fostering the patient's entry into substance abuse treatment: At this stage the patient is encouraged to enter into treatment when they leave the detox center by explaining the importance of this treatment. If they agree, the detox center will help the patient prepare for treatment.
The last component is of particular importance. While essential, detox really is only the first part of recovery and if it is not followed by treatment it is of limited effectiveness. A primary goal of detox center staff should be to motivate the patient to enter treatment. Maintaining a supportive, nonjudgmental regard for patients and treating everyone with respect and dignity is important for fostering motivation. In addition, recognizing that patients are in a very profound stage of medical and personal crisis is an important factor in providing compassionate treatment.
To further their goals, detox centers focus on:
Educating the patient on the withdrawal process
Making use of support systems, such as family and friends of the patient
Maintaining a drug-free environment
Considering alternative approaches when appropriate
Enhancing patient motivation to achieve and maintain abstinence from substances
Tailoring motivational intervention to stage of change
Fostering a therapeutic alliance to increase chances patient will continue onto treatment
Types of Detox Centers
There are various settings that detoxification may take place in, and a particular patient's placement in one of these settings depends on personal factors.
According to SAMHSA, these settings include:
Physician's office
Emergency department
Freestanding substance abuse treatment or mental health facility
Intensive outpatient and partial hospitalization programs
Acute care inpatient settings
Which of these is best for a particular patient depends on their withdrawal potential, biomedical conditions, emotional, behavioral, and cognitive conditions, readiness to change, relapse potential, and their living environment.
The differences between them are the level and intensity of care offered. In outpatient settings, patients are monitored at predetermined intervals. In residential settings, 24-hour care is offered. In some, care is solely medical in focus, while others emphasize peer and social support.
Challenges Detox Centers Face
The people who come to detox are in a very precarious time in their lives, and truly need help. Some things make it difficult for centers to provide the best care possible. Some challenges they may face include:
Payment. Insurers sometimes only pay for their patient's detox treatment but not for rehab afterwards, and sometimes they won't cover anything. This will depend on a particular person's coverage, but it is sadly common for insurers to pay for the bare minimum when it comes to addiction treatment. This is a challenge both for detox centers and those who need them.
Dual diagnosis. Experiencing co-occurring mental health conditions with addiction is very complicated. A person's mental health condition can be contributing to their substance use, and visa versa. Detox programs are typically about a week long and identifying and addressing a dual diagnosis in this time can be very difficult, although it would greatly improve a person's treatment experience.
Polydrug use. Many people these days who abuse substances do not stick to one type. They may use heroin, alcohol, and meth all at once, for example. Others may just take what they can get, and may not even fully know what they took or are taking. Detox treatment can be difficult in this case because it has to address many different drugs, and it may be difficult to know what someone is dependent on. Different treatments exist for different substances, and you do not want to mix things up.
Nutrition. Evaluating the nutritional status of patients is very important, but it can be a challenge. Poor nutrition makes the detox process longer, and more complicated. Inadequate nutrition and abnormal blood glucose levels can also contribute to drug cravings which undermine the detox and treatment goals. When blood glucose drops below a certain level patients may become depressed, anxious or moody and crave drugs to alleviate these symptoms. Including nutritional counseling and programming in detox treatment may be necessary.
Parents and children. Parents who have dependent children present a problem for patient retention. Some children show extreme dependency on their mothers, and may contribute to early leave from detoxification, or failure to enter into treatment after detox. Also, finding a place for the children to stay while their mother is in treatment can be difficult.
Encouraging treatment. The detox process is only the beginning, and getting a person to continue onto more substance abuse treatment can be tough. This is a challenge for detox centers both because of their concern for a patient's health and safety, and because it increases the chances that that person will end up back in detox.
Detox is an essential part of substance abuse treatment and recovery. Undergoing the process in a proper treatment center will help you greatly, and continuing on to rehab afterwards will as well. An important consideration regarding detox is that a patient's tolerance levels for substances they previously used will be lower following detox treatment. With this in mind, if you go through detox and do not follow treatment, your chance of relapse and overdose may be higher than prior to detox. Leaving detox and engaging in drug use can shock your body if you take the same dosage as you took prior to detox.
To achieve long-term sobriety and recovery it is best to continue on to treatment after detox. Treatment may include one or more of the following:
Inpatient, residential rehab
Outpatient rehab
Support groups
Transitional housing/sober living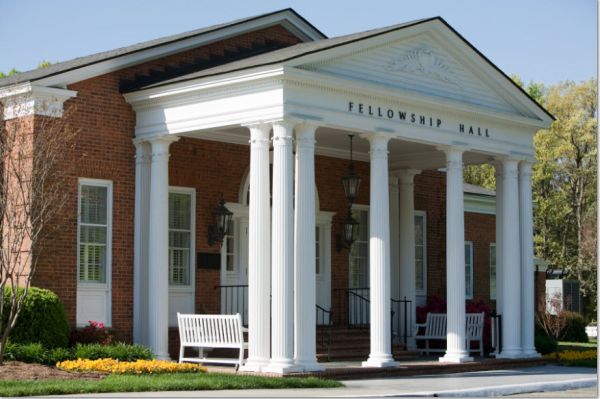 You're not a resident or a client at Fellowship Hall, and you're definitely not a patient. You're a guest. Whatever the terminology, miracles happen at this treatment center snugly situated amidst the gently rolling hills of North Carolina's historic Piedmont area.
Details ›
Merriam Webster defines "Paradigm" as a theory or a group of ideas about how something should be done – a fitting definition for this unique, multifaceted treatment program for adolescents.
Details ›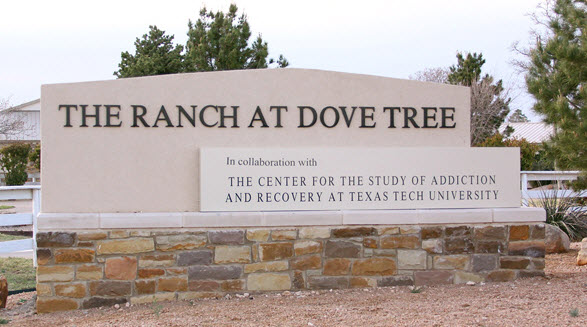 Salt-of-the earth friendliness and down home hospitality aren't just West Texas stereotypes at The Ranch at Dove Tree, a treatment center located on 15 acres near Lubbock.
Details ›