Xanax Abuse
Xanax, which is a brand name for alprazolam, is a medication prescribed to treat anxiety and panic disorders. Xanax abuse, and abuse of many drugs in the class of benzodiazepines, is unfortunately fairly common despite the negative consequences associated with it. Abuse and misuse of Xanax can lead to addiction, health problems, problems with the law, and other complications.
Xanax abuse is considered any use of Xanax in a way other than prescribed. If you are taking Xanax without a prescription, or are taking your own prescription but more often than prescribed, you are considered to be abusing the substance. According to the Connecticut Department of Consumer Protection, alproazolam is usually prescribed for short-term or intermittent use, but some patients use it on a daily basis. Many women may be prescribed Xanax for anxiety, and it's important to stay aware of the potential side effects and potential consequences of the medication.
Xanax Side Effects
Taking Xanax, whether as prescribed or if you are abusing the medication, has a number of side effects that you should be aware of. If any of these symptoms does not go away or becomes severe it is important to seek help from a doctor.
Side effects of Xanax include:
Drowsiness and lightheadedness
Headache
Fatigue
Dizziness
Irritability
Difficulty concentrating
Dry mouth
Nausea or constipation
Difficulty urinating
Changes in sex drive
Very serious Xanax side effects that need immediate medical attention include:
Shortness of breath
Seizures
Hallucinations
Severe skin rash or yellowing of the skin and eyes
Depression
Memory problems
Problems with speech
Thinking about harming or killing yourself or trying to do so
Problems with coordination and balance
Some of these symptoms, particularly drowsiness, confusion, problems with coordination, and loss of consciousness may be signs of a Xanax overdose and must receive immediate attention.
How is Xanax Abused
Alprazolam abuse is taking the medication in any way other than as prescribed, or taking it when you are not prescribed.
Xanax comes in different forms:
Tablet
Extended release tablet
Orally disintegrating tablet
Concentrated liquid solution
People who abuse Xanax either crush up and snort the pills, or take them as they are. Taking a higher dosage than what you are prescribed is also considered abuse.
Dangers of Xanax Abuse
Taking Xanax can lead to addiction, and abusing the substance heightens that risk. According to the Connecticut Department of Consumer Protection, it is possible to develop a dependency on the drug during the first few days of use.
Abuse of Xanax and other benzodiazepines is common, especially with other substances such as alcohol or opiates. Mixing these substances can be extremely dangerous and is not recommended. The Drug Abuse Warning Network reports that alprazolam is one of the most widely prescribed benzodiazepines, along with diazepam. This leaves a great potential for the drug to get into the wrong hands, and for it to be abused.
The risks of addiction and overdose are among the greatest dangers of alprazolam abuse. Addiction comes with a variety of problems including:
Financial loss due to spending money on drugs
Poor performance at work or in school, loss of job or expulsion from school
Harm to personal relationships due to compulsive drug seeking and drug taking
Problems with the law due to drug abuse and potentially stealing to support a Xanax habit
Signs of Xanax Addiction
If you or someone you love is taking Xanax – as prescribed or not – it's important to be aware of the symptoms of Xanax addiction in case a problem develops. Addiction is a progressive condition, and if you notice the signs early it is possible to mitigate the damage done by intervening and getting treatment early, according to the National Council on Alcoholism and Drug Dependence.
Xanax addiction signs may include:
Feeling the need to use Xanax in order to feel normal, to function
Trying to stop using the drug but not succeeding
Developing a Xanax tolerance, or needing more of them in order to feel the same effects as previously
Stealing to obtain the drug
Taking Xanax despite it causing problems in your life
Falling behind in work or school as a result of Xanax
Missing out on activities and responsibilities in order to get high
Deterioration in physical appearance, lack of attention paid to hygiene
Unexplained mood changes
Changes in eating patterns, weight gain or loss
Xanax addiction is a very serious condition that can end up being a lifelong fight to stay away from the drug. Abusing Xanax can all to easily lead to addiction, and it is very important to avoid it at all costs.
What is Xanax Withdrawal?
Alprazolam works quickly, and it has a short half-life. For this reason withdrawal symptoms often develop quickly when someone who is dependent on the substance abruptly stops taking it. This factor also contributes to addiction and dependence.
Xanax withdrawal is very dangerous, and some symptoms can become very serious. It is very important that you seek medical help when stopping use of Xanax. According to the US National Library of Medicine, doctors normally decrease a person's Xanax dosage slowly in order to mitigate withdrawal. This is called a tapering method.
Symptoms of Xanax Withdrawal
Xanax withdrawal symptoms vary depending on the severity of a person's Xanax abuse or addiction problem, the length of time they have used for, and other factors about their past drug use and physical health factors.
Some potential symptoms of Xanax withdrawal include:
Seizures
Uncontrollable shaking of part of the body
Headache
Blurred vision
Increased sensitivity to noise or light
Change in sense of smell
Sweating
Difficulty falling and staying asleep
Difficulty concentrating
Nervousness
Depression
Anxiety
Irritability
Aggressive behavior
Muscle twitching or cramps
Diarrhea
Vomiting
Loss of appetite
Numbness
Fatigue
Hallucinations
Fever
Treatment for Xanax Abuse and Addiction
Treating Xanax addiction, and addiction to other benzodiazepines for that matter, can be complicated, especially if a person was prescribed to the medication for a legitimate reason. Individuals who were taking Xanax to relieve anxiety or panic disorders but became addicted due to misuse of their medication or another reason may experience a resurgence of symptoms while in treatment. In these cases, different medications may be prescribed along with additional therapy. Exercise and maintaining a generally healthy lifestyle can provide extra help in these situations as well as for others in Xanax addiction recovery. An integrated, comprehensive treatment approach is indispensible in a dual diagnosis situation such as this.
Xanax abuse treatment and recovery is offered in the following types of facilities:
Outpatient rehab
Inpatient rehab centers
Residential rehab
Support groups
Sober living
The Treatment Process
According to the UCLA Dual Diagnosis Program, treatment usually begins with a slow detoxification process. Slowly weaning off of alprazolam helps to mitigate withdrawal symptoms, which makes treatment more effective and safe. During this detox process people are likely to experience some withdrawal symptoms, but not as severely as they might otherwise.
Following Xanax detox, psychological therapy, group therapy, and other programs are encouraged. Whether a person is receiving treatment from an inpatient or an outpatient center, these options should be available. Counseling helps people work through the effects and causes of their addiction, and teaches skills necessary to prevent relapse.
Addiction causes significant changes to a person's brain chemistry, and overcoming it requires time for those changes to heal. In addition, addiction involves behaviors, friends, and situations that become a big part of someone's life. Their Xanax addiction recovery will require healing in all of these aspects of their life, and may also require aftercare in the form of support groups or ongoing counseling.
Housed in a collection of historic homes surrounding a common courtyard, Right Step Houston nestles comfortably into the tree-lined streets of the city's hip Montrose neighborhood.
Details ›
Serenity and tranquility are elemental at this ultra-comfortable, luxury treatment center nestled at the base of Utah's Wasatch Mountain Range in Sandy, Utah.
Details ›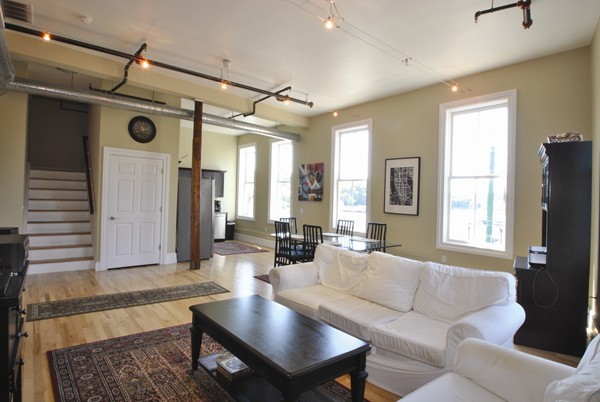 This triple-tiered rehab located in New Haven, Connecticut provides a road to recovery and a much-needed hand-up to young men dealing not only with addiction, but with a lack of real-life skills that prevent them from living full, substance-free lives in the real world. While many guys their age are studying their way through New Haven's hallowed, ivy-league institutions, their counterparts at Turning Point are working as if their lives depend on it.
Details ›