Are Exclusive Rehab Programs Worth It?
When considering what treatment options you should explore for recovery from drug addiction, you may be wondering what the possible benefits or advantages of an exclusive rehab program are. Out of all the options available, why might you want to pay a little more for the treatment offered in these exclusive locations?
Get Away From Stress
According to National Center for Biotechnology Information, stress is one of the biggest risk factors for drug addiction, as it is often a driving factor that leads people to abuse drugs and is one of the primary causes for relapse after recovery.
In order to recover fully, you need some time away to forget the stress and live for a little time in luxury.
Recovery can be a difficult process, but you can make it a little easier on yourself by picking a comfortable and exclusive rehab program. This comfort can allow you to focus on what is important now, which is abstaining from drugs and learning skills to cope, instead of life's daily hassles that can distract you.
Let somebody else take care of the tasks at home and use this time to focus on a full recovery in order to be the best version of yourself when you do return home. If you or a loved one are struggling with drug addiction and looking to make a change, just call 888-821-1257 Who Answers? to speak with a specialist about your situation and see what options are available to you.
Recover in Privacy
One reason why many people hesitate to seek treatment is the vulnerability they may feel, but an exclusive rehab program offers you the privacy and confidentiality you desire for your recovery. You don't have to worry about feeling embarrassed to be in rehab, because this is a luxury location that is focused on improving your health.
You can work on your overall health while also enjoying the private location and resort-like setting. Other rehab centers may leave you feeling like what you tell counselors is not entirely confidential, but at an exclusive rehab program, you don't have to worry about that.
Quality Care Programs
According to National Institute on Drug Abuse, inpatient programs like an exclusive rehab program are effective in many ways. During your stay, you will learn skills for coping with triggers and learning to live without drugs.
These tricks and life skills are intended to prepare you for your return home, in order to prevent relapse.
You will have access to high quality counseling and therapy sessions, with experienced counselors who are there to see you improve. Since this program is exclusive and luxurious, you are guaranteed the top care available, which can increase the efficiency and sustainability of your recovery.
If you or a loved one are looking for a path of recovery, just call 888-821-1257 Who Answers? to speak with a specialist about any questions or concerns you may have. You deserve the best care available, in order to make a full recovery that will last even after rehab.
Housed in a collection of historic homes surrounding a common courtyard, Right Step Houston nestles comfortably into the tree-lined streets of the city's hip Montrose neighborhood.
Details ›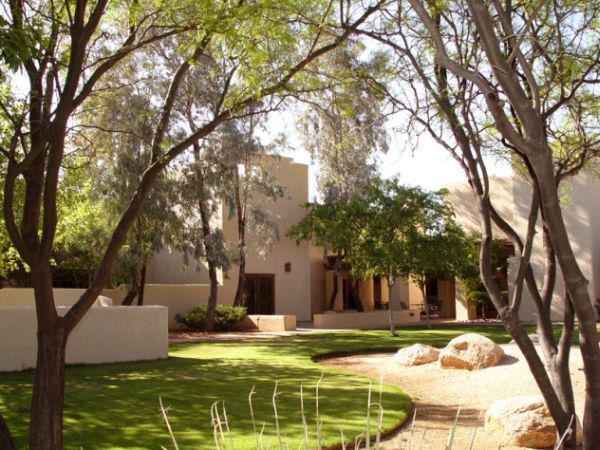 This center in scenic upstate New York may seem like a vacation for hard-working nine-to-fivers, but between horseback riding, volleyball games, and trips to the beach, Saint Jude Retreats offers a tough but compassionate and supportive program that expects a commitment to personal accountability.
Details ›