Support Available for Women in Recovery
Recovery from drug addiction or substance abuse is a long and difficult journey, and one that you should not take on alone. Having somebody by your side to encourage you is a critical part of recovery, but why is that the case and how can you find the support needed during your recovery?
Why Is Support Important?
You might think that if you motivated yourself enough to begin rehabilitation, then you can continue to motivate yourself throughout the whole journey. When the process gets difficult, though, and specific triggers are tempting you to return to your addiction, you want someone there who will talk you out of it and remind you of your goals.
Keeping your specific goals and reasons for recovery in mind will help keep you on track and stay motivated, but often it can be difficult to remind yourself of those facts. A gentle reminder from somebody who knows what you are dealing with can be all it takes to get you back on track, which is why it is so important to have not only encouragement but also accountability. Support for women in recovery is available and incredibly beneficial to your health.
Joining Support Groups
One of the great benefits of joining a support group is that you will be surrounded by people who can relate to what you are going through because they have gone through the very same thing themselves. You can draw encouragement from hearing the successful recovery stories of former addicts, and learn from the approaches they took towards recovery.
These individuals can provide you with accountability, and you will be able to do the same for them. According to National Center for Biotechnology Information, this type of mutual support and encouragement is extremely effective in aiding your recovery process.
There are many support groups and organizations specifically for women in recovery, so if you are interested in exploring your options, just call 800-681-7642 Who Answers? to speak with a caring specialist about your situation.
Family and Friends
Support from close friends and family can be difficult to guarantee, but it is important to open up with them about your decision to try recovery. Understandably, closer relationships could have been hurt by the addiction and there could be tension between you and your loved ones, but your decision to recover should be something they are aware of.
While a family member or friend may have distanced themselves to avoid repercussions of your addiction, they may be willing to come back into your life to encourage you in your treatment. According to National Institute on Drug Abuse, family therapy is also a very effective option if your whole family has been affected by the addiction. This can help create a bond in your family that may have been broken by the struggles of drug addiction.
If you or a loved one are looking for support and guidance, just call 800-681-7642 Who Answers? to speak with a caring specialist who can help you figure out the next steps for your recovery.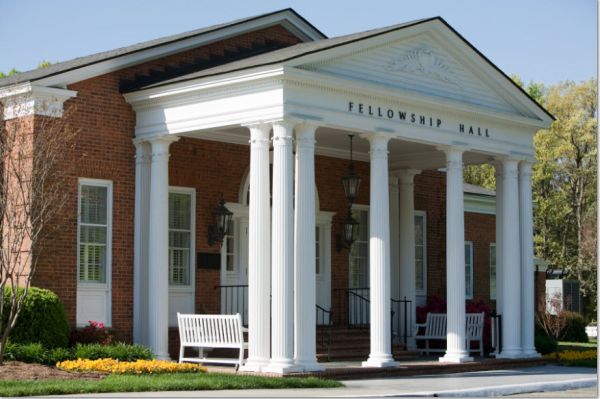 You're not a resident or a client at Fellowship Hall, and you're definitely not a patient. You're a guest. Whatever the terminology, miracles happen at this treatment center snugly situated amidst the gently rolling hills of North Carolina's historic Piedmont area.
Details ›
Merriam Webster defines "Paradigm" as a theory or a group of ideas about how something should be done – a fitting definition for this unique, multifaceted treatment program for adolescents.
Details ›