Women's Residential Rehab: Continuing Care for Recovery
Women's residential rehab plays a vital role in helping a woman overcome the effects of addiction while taking steps towards rebuilding her life. While the time away from friends and family can be difficult, time spent in rehab allows you the time and space to put your life back together.
In effect, women's residential rehab treatment is part of a bigger plan when it comes to overcoming addiction. For anyone trying to overcome addiction, continuing care becomes an ongoing theme in a the recovery process, especially when recovering from a chronic or long-term addiction problem.
For more information on continuing care treatment options, call our helpline at 800-681-7642 Who Answers?.
Women's Residential Rehab Objectives
A good majority of women enter the rehab process with range of other problems, such relationship conflicts, financial difficulties and deep-set emotional issues. In many respects, these conditions greatly contribute to a woman's choice to engage in destructive drug-using behavior.
According to Michigan State University, during the course of a developing addiction, the effects of drugs (or alcohol) warp the brain's processes, changing the way a woman thinks, her sense of logic and ultimately her choices and behaviors from day to day. Women's residential rehab starts at square one in terms of helping you work through the underlying issues that drive drug-using behavior while helping you develop a drug-free mindset.
The Importance of Continuing Care
For many, the most long-lasting effects of addiction show up in a person's psychological makeup in terms of her sense of right and wrong, identity, motivations and priorities. While a 30- or 60-day women's rehab program can go a long way towards helping you develop a solid foundation in recovery, addiction's aftereffects can linger long after a treatment program stay, according to the Substance Abuse & Mental Health Services Administration.
In the absence of continuing treatment care, daily stressors and pressures coupled with repeated temptations to use drugs can soon wear down a person's resolve. In this respect, continuing care helps you stay engaged in the recovery process while providing ongoing support and guidance.
Types of Continuing Care
Continuing care (also known as aftercare) can take any number of forms depending on what types of supports are most needed to help you maintain continued abstinence from drug use. As a general rule, the more severe the addiction problem the more intensive continuing care treatment should be.
After completing women's residential rehab, continuing care options take the following forms:
Regular attendance and participation at 12 Step support group meetings
Weekly or bi-weekly therapy sessions
Outpatient treatment
Sober living programs
Long-term residential care
Fortunately, women's residential rehab programs include aftercare planning as part of their overall treatment services and will provide you with recommendations and referrals for continuing treatment care.
Considerations
As intensive and time-consuming as residential rehab may be, breaking the mental cycle of addiction and its behaviors is essential to a successful recovery process. Likewise, ensuring you have the needed supports in place in the aftermath is just as important.
If you need help finding a continuing care program or are just now considering women's residential rehab treatment, please don't hesitate to call our toll-free helpline at 800-681-7642 Who Answers? to speak with one of our addiction counselors.
Serenity and tranquility are elemental at this ultra-comfortable, luxury treatment center nestled at the base of Utah's Wasatch Mountain Range in Sandy, Utah.
Details ›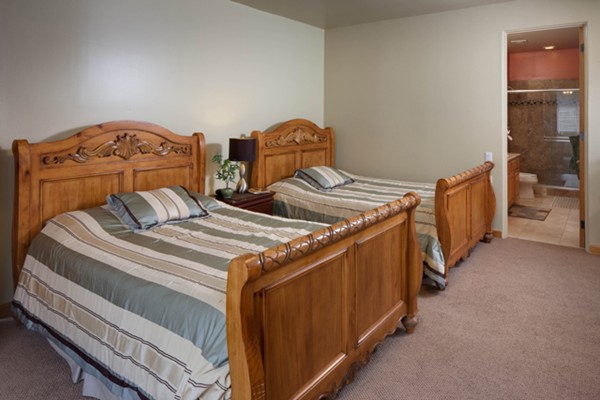 At this peaceful treatment center in upscale Scottsdale, residents learn how to enjoy all that life has to offer – without the assistance of drugs and alcohol.
Details ›