Five Signs You Need a Long Term Facility for Addiction Treatment
Recovering from addiction is a difficult process, and finding the right treatment approach suitable for your specific situation can be a challenge. How do you know when you should try a long term facility out of all the treatment options available? There are a number of signs you should look out for during your recovery journey that may signify it is time to try this approach.
1. You Continue to Relapse
If the treatment approach you are currently trying does not prevent you from relapsing time after time, this is a clear sign that the approach needs to change. Long term is focused on teaching you the skills you need to cope with triggers and live without the drug, in order to prevent future relapse.
This long-term behavioral therapy may be what you need to make your recovery sustainable for the years to come, rather than the treatment you are trying now. If you or a loved one are going through this today, just call 888-821-1257 Who Answers? to speak with a specialist about what you can do next.
2. You Are Distracted by Life's Stresses
According to National Center for Biotechnology Information, stress if one the primary risk factors for drug addiction, because it is not only a driving factor for why people turn to drugs in the first place, but it is also a common cause for relapse.
If your current treatment approach still has you involved in daily life's stresses and tasks, then this could be the very reason why your treatment isn't working.
Sometimes it is necessary to take a step away from the stresses and let someone else handle your tasks and responsibilities while you take that time to recover. You will learn how to cope with stress in healthier ways and be able to return home to take over your responsibilities with full health.
3. Your Short-Term Treatment Didn't Work
Maybe you tried short-term first just to see if it would help, but it really wasn't effective. This could be because recovery from addiction is a very long-term process, as stated by National Institute on Drug Abuse.
There is no quick solution to solving your addiction, so finding that you need long-term treatment really isn't uncommon. You don't need to feel embarrassed or disappointed that you can't change your addiction quickly, because it is a long process for everyone and you are not alone in this.
4. Your Case is Particularly Severe
If your drug addiction is having serious and severe impacts on your life, you need to look into a long-term facility before the effects get even worse. Don't take the risk of hurting yourself even further with the addiction, or messing up your home and work life even worse. As soon as you are ready to admit that you need a change, you can begin your treatment and improve your health and your life.
5. You Need the Community to Stay Motivated
One of the benefits of an inpatient program or facility is that you are surrounded by people who are there to encourage and hold you accountable. If you try to undergo treatment while also going about regular life, you make run across negative or discouraging people, which can hurt your motivation for recovery.
An inpatient facility may provide just the right setting and community you need to keep your motivation up throughout the entire process.
If you or a loved one are interested in treatment options, just call 888-821-1257 Who Answers? to speak with a caring specialist about your situation.
Serenity and tranquility are elemental at this ultra-comfortable, luxury treatment center nestled at the base of Utah's Wasatch Mountain Range in Sandy, Utah.
Details ›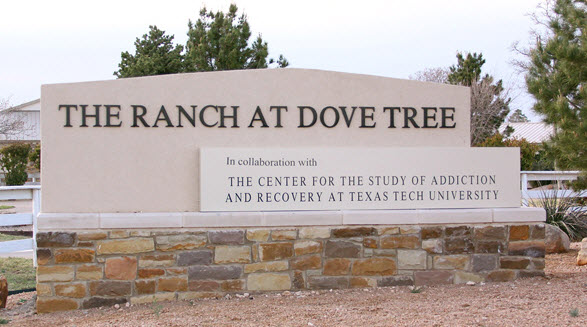 Salt-of-the earth friendliness and down home hospitality aren't just West Texas stereotypes at The Ranch at Dove Tree, a treatment center located on 15 acres near Lubbock.
Details ›
Housed in a collection of historic homes surrounding a common courtyard, Right Step Houston nestles comfortably into the tree-lined streets of the city's hip Montrose neighborhood.
Details ›