Women's Residential Rehab: What to Expect When You Arrive
The prospect of entering a women's residential rehab program can seem daunting after living with drug (or alcohol) addiction for months or years. Part of this has to do with not knowing what to expect.
While the drug rehab process can be challenging in many ways, your first day will likely be the easiest one of all. For the most part, getting settled in, finding your way around and getting acquainted with the daily routine makes up the bulk of what to expect on your first day in a women's residential rehab program.
Call our toll-free helpline at 888-821-1257 Who Answers? to ask about women's residential rehab program options.
Intake Interview
The intake interview will likely be the first stop you'll make upon entering the program facility. The intake interview entails questions about past drug use as well as finding out what you wish to accomplish while in drug rehab.
Women entering treatment often contend with a host of unresolved emotional issues, financial concerns and relationship problems along with any number of other life challenges. In effect, identifying and understanding a woman's current circumstances best enables treatment providers to meet her specific treatment needs, according to the Substance Abuse & Mental Health Services Administration.
Physical Exam
Your physical health can have a considerable bearing on your ability to maintain continued abstinence and engage in the overall recovery process. For these reasons, many women residential rehab programs conduct a physical exam at the outset.
Results from the physical exam help to determine if any specialized medical treatment is needed, such as treatment for diabetes, hypertension or asthma. Clinicians will also administer a drug test to determine if detox treatment is needed.
Tour of the Facility
After the intake interview, a tour of the program facility is in order. This entails seeing where everything's located in terms of the cooking area, laundry facilities, common areas and treatment areas as well as your sleeping quarters.
During this time, you'll get a chance to meet the staff and other residents in the program. Considering most if not all of the staff have walked in your shoes at some point their lives, this part of women's residential rehab will likely be the most welcoming as you'll get to see firsthand how everyone is working towards the same ends.
Program Rules and Daily Routines
At some point during your first day, you'll sit down with a counselor to go over the program's rules and daily routines and activities. According to the Journal of Psychoactive Drugs, rules play an important role in the recovery process considering how the addiction lifestyle is wrought with chaos, confusion and instability.
Program rules typically include household responsibilities and rules of conduct in terms of how residents should treat one another both inside and outside of treatment sessions.
Considerations
Ultimately, the hardest part of your first day in woman's residential rehab is the unknown, which is natural. Once you see how everyone there is dealing with many of the same issues and challenges as you, things become much easier.
If you need help finding a women's residential rehab program, feel free to call our toll-free helpline at 888-821-1257 Who Answers? to speak with one of our addiction counselors.
Women's Rehab Focusing on the Treatment of Addictions & Co-Occurring Disorders
A variety of treatment methods firmly rooted in sound research provide solid ground for healing at this high desert treatment center located north of Tucson.
Details ›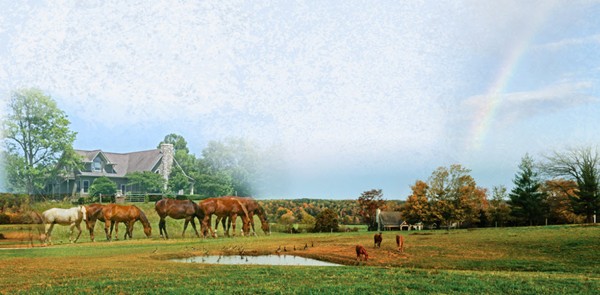 Housed in a collection of historic homes surrounding a common courtyard, Right Step Houston nestles comfortably into the tree-lined streets of the city's hip Montrose neighborhood.
Details ›