Modified Detox Helps Meet Special Needs of the Female Client
Before you actually get treated for addiction in a formal manner, you have to eliminate all drugs and alcohol from your system. Rehab facilities refer to the interventions used to help people like you get through this process as detoxification.
It includes components like education, medication, and behavioral therapy. The process if fairly standardized for each type of substance. However, the programs do adjust for patients based upon certain criteria and that can lead to women having a different set of interventions than men. A woman who attends detox in a women's rehab center may find that her detox more effectively addresses her needs.
If you are a woman considering entering treatment and the idea of a gender-specific facility appeals to you, it is worth considering. It may be the thing that enables you to achieve positive outcomes. For more information on women's rehab, call out experts at 800-681-7642 Who Answers?.
Initial Evaluation
When you enter rehab, you will be screened thoroughly for both biomedical considerations and psychosocial ones. According to the Substance Abuse and Mental Health Services Administration, the following biomedical domains are assessed:
General health history
Mental status
Neurological exam and general physical assessment
Blood pressure, pulse, and temperature
History of and pattern of substance abuse
Urinalysis screening for commonly abuse substances
Any past substance abuse treatment or detox
There isn't anything particularly surprising there. The evaluations for psychosocial domains covers:
Living Conditions: Does the patient have a home or are they on the streets or in a shelter? What is the living situation?
Transportation: Can the patient make it to appointments? Do they need alternate arrangements made?
Demographic features: This would include language, ethnicity, culture, age, and gender.
Suicide risk, violence: Does the patient have a history of violence? Are they hopeless or depressed?
Financial situation: Does the patient have adequate income and employment? Can they purchase food and medication?
Legal status: Are their pending legal citizenship matters? Are they a legal resident? Has treatment been ordered by the court?
Dependent children: Can the patient provide satisfactory childcare, care for children, and ensure the children's safety?
Physical, cognitive, or sensory disabilities: Does consideration need to be paid to any disabilities?
The information gathered all goes into an individual treatment plan, which you can imagine looks much different for women who are pregnant or parents, have female expectations imposed by their culture, or are victims of violence against women.
Patients Who Are Parents
Certainly, child rearing is no longer the sole responsibility of the mother, but nonetheless considerably more women than men are single parents or have heavy parenting duties. Often, these responsibilities bar women from seeking treatment. The National Institute on Alcohol Abuse and Alcoholism notes women are "more likely to have trouble finding the time to attend regular treatment sessions because of family responsibilities." They also state women face more barriers to treatment than men, family responsibilities are just one of these.
The detox staff works with women to identify supportive people in their lives that can temporarily provide childcare assistance. There will also be a referral or consult with the center's social services during detox if childcare is uncertain.
Patients Who Are Victims of Domestic Violence
Again, men are victims of domestic abuse. Women's substance abuse, however, is linked to increased danger of intimate partner violence. Patients who disclose abuse are helped by staff to create a long-term safety plan or a referral is made. If a patient is connected with resources for help, the rehab center will make sure it is packaged in a way that does not indicate its purpose, thus protecting women from negative outcomes when they return home. If a patient decides to pursue the intervention of the police force, the detox center can help them to do so.
Both parents and victims of domestic violence often benefit from assistance learning about parenting skills and attaining childcare and counseling. These are all services provided through women's rehab detoxification and addiction treatment programs.
To learn more about the other services available to women who don't fall into these categories, contact our specialists at 800-681-7642 Who Answers?. You can learn about women's rehab, discuss funding, and receive recommendations for centers that fulfill your individual requirements. Don't wait; call now.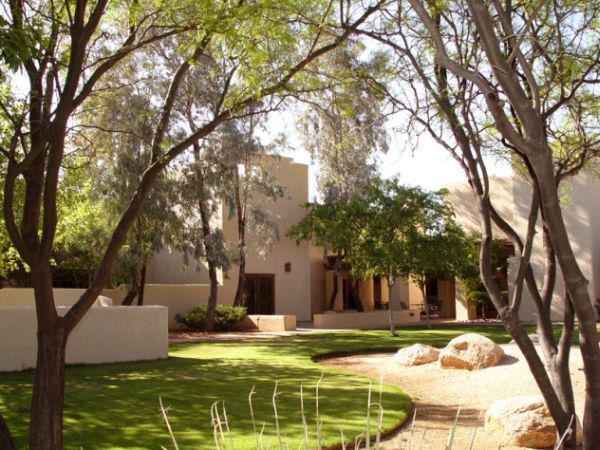 This center in scenic upstate New York may seem like a vacation for hard-working nine-to-fivers, but between horseback riding, volleyball games, and trips to the beach, Saint Jude Retreats offers a tough but compassionate and supportive program that expects a commitment to personal accountability.
Details ›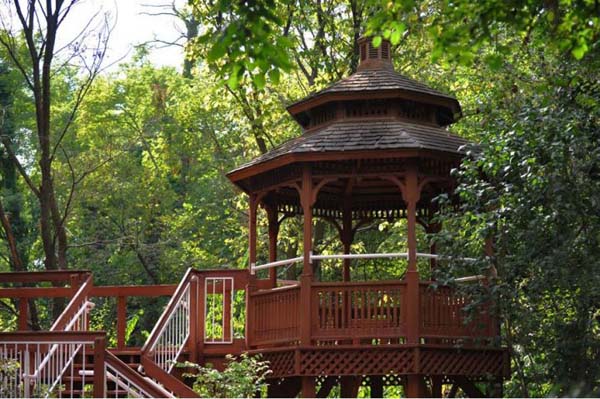 Women and teen girls struggling with addiction and eating disorders discover a pathway to health, healing, and hope in this peaceful, female-only treatment center located on 23-wooded acres in suburban Chicago.
Details ›
Serenity and tranquility are elemental at this ultra-comfortable, luxury treatment center nestled at the base of Utah's Wasatch Mountain Range in Sandy, Utah.
Details ›