Substance Abuse among Women: Is it Biological? Were we Just Born this Way?
Every addict begins slowly. No one uses drugs or alcohol for the first time and plans a future addiction. No, there is voluntary occasional use that develops into compulsive use. Often, this slow progression masks the changes—sometimes subtle, sometimes dramatic—to the brain that addiction makes.
According to the National Institute on Drug Abuse, drug and alcohol addiction are "a chronic, relapsing brain disease that is characterized by compulsive drug seeking and use, despite harmful consequences." It is a brain disease, but one with biological underpinnings. Both the function and structure of the brain are changed by drugs and understanding these changes helps to provide new insights into the role of heredity.
Many women wonder whether they were destined to become addicts or whether the cause is biological. The reality is that both are components of the larger issue. This is one reason, among many, that professional addiction treatment is so necessary. The staff needs to be able to address the biological and the hereditary, as well as social and situational factors. For women, the best possible treatment does more than know these things. They know specifically how women experience them.
Women's rehab provides safe, comfortable, effective treatment tailored to the female experience. To learn more about these programs, call 800-681-7642 Who Answers?. Our experts are happy to explain the advantages of rehab for women in simple, clear language. Their goal is to help you feel confident in your understanding and in your choice.
Changes in Brain Structure
Changes in brain size can occur. People who have long-term, chronic drinking problems, literally have their brains shrink. In autopsies, the brains of female alcoholics are consistently lighter and smaller. Using non-invasive medical tests, researchers have observed the reduction using living alcoholics.
The same medical tests that show a decrease in brain size also expose the destruction and damage of brain cells in female addicts. As an example, studies demonstrate damage to the cells that produce dopamine—a feel good chemical—in the brains of methamphetamine addicts. Meth addicts may even undergo aptosis, a programmed cell death.
These changes can be catastrophic. Female alcoholics for example can show signs of cognitive impairment that continues even after they stop using and maintain their sobriety. In fact, researchers have discovered these impairments affect 50 to 70 percent of alcoholics. Alcohol induced dementia is the second-leading cause of dementia in the US.
Changes in Brain Function
The destruction of brain cells and a decrease in brain size are two concerning aspects of addiction; women also must deal with changes in the way that the brain works.
All human beings have a series of nerve cells that stretch from the brain to the spinal cord to the remainder of the body. Nerve cells often work together, forming long strands, but the strands have breaks in them. The breaks are called synapses and chemicals, called neurotransmitters, are used to send messages from one nerve cell to another.
Addictive drugs impact a women's neurotransmitters by:
Overflowing the brain with too many of them
Preventing the brain from making any
Stopping them from leaving or entering nerve cells
Decreasing the sensitivity of certain receptors to them (this is the basis of tolerance)
The Role of Heredity
But, not all people are subject to the same degree of change in brain function and structure. Many, many individuals can use substances occasionally and remain an occasional user, while others increase the amount they take quite quickly and become dependent. Scientists believe that heredity plays a role in this difference.
Every woman has roughly 10,000 genes that live on chromosomes in their cells. Every gene is involved in the making of specific proteins, which form a chemical blueprint. Alcohol and drug addiction are the result of alterations made to a large quantity of genes and the genes vary between people.
Predisposition to addiction is inherited. For example, identical twins (who have the same blueprints) who are the children of alcoholics are more likely to become alcoholics than fraternal twins (who do not have the same blueprints) of alcoholic parents.
It is impossible to separate the biological from the genetic. Many women are born predisposed to addiction, but that doesn't mean they are destined to become an addict. Biological changes may also account for the development of an addiction. Generally, both work together.
The best possible treatment for addiction in women is rehab for women. To learn more about how it addresses the many factors that contribute to alcohol and drug addiction, call 800-681-7642 Who Answers? now.
Are You a Woman Suffering from Addiction? Ask Yourself These 11 Questions
Merriam Webster defines "Paradigm" as a theory or a group of ideas about how something should be done – a fitting definition for this unique, multifaceted treatment program for adolescents.
Details ›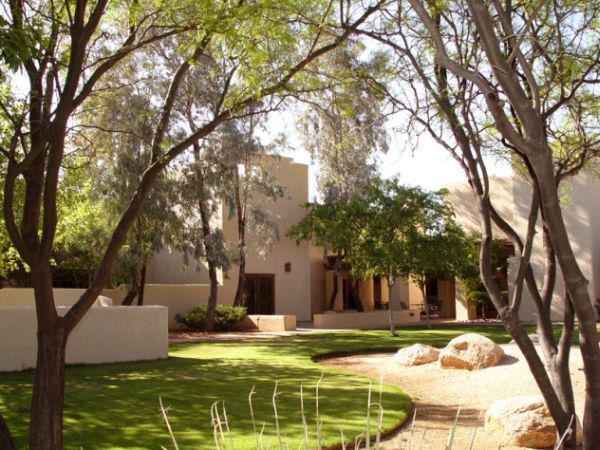 This center in scenic upstate New York may seem like a vacation for hard-working nine-to-fivers, but between horseback riding, volleyball games, and trips to the beach, Saint Jude Retreats offers a tough but compassionate and supportive program that expects a commitment to personal accountability.
Details ›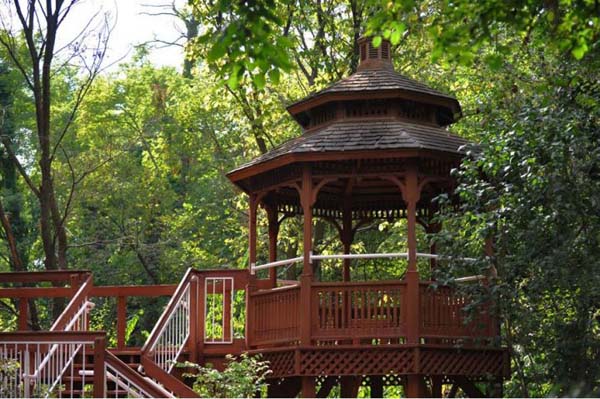 Women and teen girls struggling with addiction and eating disorders discover a pathway to health, healing, and hope in this peaceful, female-only treatment center located on 23-wooded acres in suburban Chicago.
Details ›