Studies Show Increase in Opiate Use Among Women: How Rehab for Women Aims to Turn These Figures Around
Efforts are being made to limit the use of prescription painkillers in the United States. Prescriptions are being tracked and doctors are being monitored to make sure only people who need the medications are prescribed them. There is also a lot of relevant legislation being passed. But, is that curbing the use of opiates by women. Research appears to answer with a resounding "No.".
The Centers of Disease Control and Prevention (CDC) issued a report in 2015 that revealed some startling statistics about female opiate use, for the purposes of this study defined as the filling of prescriptions for medications like Vicodin, Percocet, and other opiates. The CDC declares 28 percent of women between 15 and 44 with private insurance filled an opiate prescription, and 39 percent of women in the same age group with Medicaid filled an opiate prescription.
The numbers reveal a problem that continues to grow among women and one of the solutions is to have more readily accessible treatment tailored to the needs of the patient. For women with an opiate addiction, no care can be more specialized than rehab for women. These gender-specific programs are experts in the physical, emotional, psychological, and social issue that affect female addicts.
To find a women's rehab near you or to learn more about how these programs help women with opiate addictions, call 888-821-1257 Who Answers?. Our experts can answer all your questions in plain language that makes sense.
The Problem Affects Women of All Ages
The report previously mentioned focused exclusively on women between the ages of 15 and 44. One can assume this was to deal exclusively with women of child bearing years. But, even with this large sample group, female addiction to opiates isn't limited by age. The report demonstrates an increase in opiate use that corresponds to an increase in age. For example, 25.9 percent of women between ages 15 and 19 revealing opiate use and 52.5 percent of women between 40 and 44.
There is also a noteworthy increase in the amount of prescription painkillers used by women over 50. Per the Substance Abuse and Mental Health Services Administration's National Survey on Drug Use and Health, almost 5 million people over 50 years of age admitted using an illicit drug during the previous year. Among this group, only 23.4 percent of men used prescription non-medically, while 44.4 percent of women did. In addition, non-medical prescription use was the most popular type of illicit drug use, outpacing marijuana use by 5.6 percent.
Why Is This Such a Common Problem Among Women?
There are clinical factors that have played a role in the escalation of opiate use among women over the past decade. First, women are much more likely than men to be prescribed prescription opiates for chronic pain, and the doses tend to be larger and used for a longer duration.
In addition, men and women experience substance use in very different ways. Women are much more likely to develop an addiction to prescription opiates than men are. Women also show a greater likelihood of doctor shopping (using multiple doctors to access prescriptions) than men.
How Is Women's Rehab Addressing the Problem?
If the desire is to reverse the trends that have emerged over the last decade, it is important to acknowledge the various factors that contribute to female opiate addiction. Women, like men, have their own set of care needs during addiction treatment. Women's rehab effectively and thoughtfully deal with the causes that underlie female drug use and the immediate symptoms that result from it. This makes it the best resource for positive, long-term outcomes.
Women's rehab works to assist women in overcoming addiction and substance abuse, while supporting their independence, courage and strength. Patients enjoy receiving care in a discrete, compassionate, and safe environment. Treatments not only use methods shown to be effective among women, they also follow emerging discoveries in the addiction medicine filed and remain active learners. This makes treatment as effective as possible.
If you or a loved one are suffering from an opiate addiction and you think rehab for women is a possible solution, call 888-821-1257 Who Answers? to learn more. Don't wait.
Denial, Fear, Shame: What's Preventing Women from Getting Addiction Help?
Serenity and tranquility are elemental at this ultra-comfortable, luxury treatment center nestled at the base of Utah's Wasatch Mountain Range in Sandy, Utah.
Details ›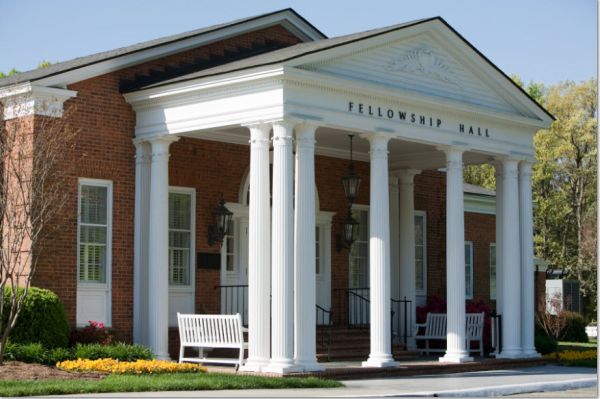 You're not a resident or a client at Fellowship Hall, and you're definitely not a patient. You're a guest. Whatever the terminology, miracles happen at this treatment center snugly situated amidst the gently rolling hills of North Carolina's historic Piedmont area.
Details ›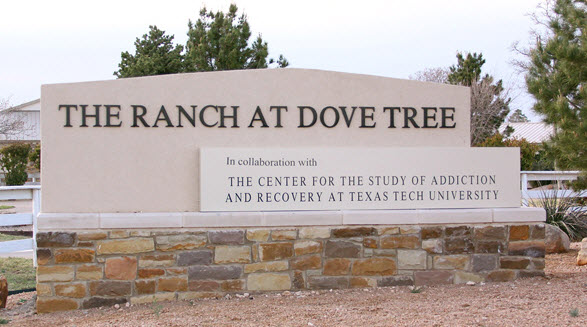 Salt-of-the earth friendliness and down home hospitality aren't just West Texas stereotypes at The Ranch at Dove Tree, a treatment center located on 15 acres near Lubbock.
Details ›