Understanding the Difference Between Alcohol Abuse and Dependence
If you or a loved one struggle with an inclination towards alcohol, you may be wondering where the fine line between substance abuse and an actual dependency really lies. It is important to be able to assess your situation and determine if it is time to seek professional help and recovery.
What is Alcohol Abuse?
A report by NCBI states the diagnosing factors for determining whether or not you struggle with alcohol abuse. If you find that your alcoholic tendencies have repeatedly affected your social or work life, either by making you late or unable to attend social events or hindering your ability to perform at work competently, then this could be a clear sign.
If you have abused alcohol under clearly dangerous or illegal circumstances, such as driving under the influence, then this could be a sign that your alcohol abuse is putting you in danger. One more sign of alcohol abuse is that you continue to return to alcohol even after conversations with others about the negative consequences. This disregard for consequences is an indicator that you have fallen into alcohol abuse.
What is Alcohol Dependency?
How can you tell the difference between alcohol abuse and dependence? Rather than choosing to consume alcohol in inappropriate situations, you are instead consumed by the need to turn to alcohol for the effects of intoxication.
This becomes your constant desire, and as a result you may cut out certain social activities or occupational opportunities. Your life begins to revolve around this need for alcohol, and much of your time and energy is spent in finding ways to obtain it.
You may try to abstain, but fail in several attempts. All of these behaviors are very clear signs that your alcohol abuse has turned into a major dependency on alcohol. Dependency can be a dangerous pit to fall into, as it takes intensive therapy and treatment to recover.
It is not without hope, however, as there are many treatment options available to help you through this process. If you or a loved one are headed down this path or already looking for treatment options, just call 888-821-1257 Who Answers? to speak with a specialist about your situation and what options are available for you.
What Can Be Done?
According to NIDA, a mixture of behavioral therapy and pharmacotherapy increases the effectiveness of recovery for an alcoholic. Behavioral therapy is focused on long-term treatment, by teaching you ways to cope with triggers and learn to live without alcohol.
It can also provide a valuable community for support, encouragement, and accountability throughout your recovery process. These are key to recovery as it helps keep you motivated through the difficult times, in order to prevent relapse.
If you or a loved one are struggling with alcoholism, just call 888-821-1257 Who Answers? to speak with a caring specialist about any questions or concerns you may have. You are not alone and this and having somebody there to walk through this with you can make all the difference.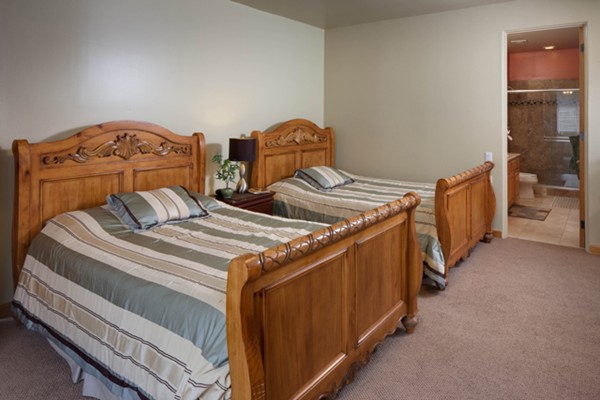 At this peaceful treatment center in upscale Scottsdale, residents learn how to enjoy all that life has to offer – without the assistance of drugs and alcohol.
Details ›
Housed in a collection of historic homes surrounding a common courtyard, Right Step Houston nestles comfortably into the tree-lined streets of the city's hip Montrose neighborhood.
Details ›