5 Potential Consequences of Vicodin Abuse that Women Face
Vicodin is one of the most commonly abused brand name prescription drugs in the United States today (NIDA). While many women who abuse Vicodin do so because they start out on a treatment regimen for pain, abuse of the drug can lead to many potential consequences, some of which abusers do not consider until it is too late.
While women who abuse Vicodin face many potential consequences of their abuse, they can find help in treatment centers, doctor's offices, and even online. If you are struggling with Vicodin abuse, it is never too late to search for help. Consider the possible consequences of your drug abuse ask yourself if you may need help quitting Vicodin.
Consequence #1: Death
According to the NIDA, "More than 6,600 women died after overdosing on prescription painkillers in 2010––a 400% increase over 1999." These numbers are troubling because, although men have increased in the number of individuals who have died from prescription painkiller abuse as well, the numbers are not as dramatic. The potential for death as a consequence of Vicodin abuse is real and it should be understood by anyone who takes Vicodin or knows someone who does.
Women who abuse Vicodin have a chance of taking a dosage that is much too high. This could potentially slow down their respiration to the point where they breathe very shallowly or stop breathing altogether. The possible side effects of this issue are coma, hypoxia, and death. Because opioids slow down the body's functions, breathing can be slowed to a critical point. The individual will need to receive medical attention immediately or death could result.
Many women die of heroin overdose every day, but often, people do not realize that prescription opioid abuse poses the same threat as heroin does in the sense of overdose and respiratory depression. Vicodin abuse can also lead to this possibility, and women who abuse it are constantly risking the potential of taking too much.
Consequence #2: Dependence
Women who abuse Vicodin have a higher chance of becoming dependent on the drug the longer they abuse it. Someone who is taking Vicodin as prescribed might become dependent as well, but they will have their doctor present to help them through the issues caused by dependence and the ability to taper off the drug in order to lessen the effects of withdrawal.
Long-term Vicodin abusers will become dependent which can lead to other issues. And "if the drug is stopped, they suffer a withdrawal syndrome" that will make it much harder for them to resist relapse (NIDA). The symptoms of Vicodin withdrawal include:
Agitation
Insomnia
Increased tearing (crying
Yawning
Diarrhea
Abdominal cramps
Nausea
Vomiting
Goose bumps
Dilated pupils
Muscle aches
Bone and joint paint
Anxiety
Sweating
Runny nose
Some of the symptoms may make the individual very uncomfortable and cause high amounts of pain. And, when a woman becomes dependent on Vicodin, she will feel like she cannot live without it, like she is not herself unless she is on the drug.
Consequence #3: Mood Swings
The severe and often intense mood swings that are caused by Vicodin abuse can be dangerous and problematic, not only for the woman abusing Vicodin but for her friends and family members as well. It can be extremely hard to have a loved one who is abusing Vicodin because they will experience severe mood swings that range from euphoria to depression to apathy to anger.
Vicodin causes euphoria in high doses, but when a woman who is constantly abusing Vicodin comes down from the drug, she will feel very sad. In some cases, the drug even causes depression and can certainly worsen an already existing case of such in abusers. A woman who abuses Vicodin will also become very apathetic over time, no longer caring about her physical appearance, eating, or even her responsibilities like work and family (NLM).
In addition to everything else, if a friend or family member asks her about her drug abuse she may become angry or hostile. The mood swings caused by Vicodin abuse are not only hard on the woman but on her loved ones as well.
Consequence #4: Addiction
According to UCLA, "Both prescription and illicit opiates are highly addictive." This means that they can become habit-forming, and someone who abuses them can become consumed with the idea of getting and taking more Vicodin. This can become all she cares about, and it will lead to the detriment of her work and family life as well as the possibility for financial and legal ramifications.
When Vicodin addiction occurs, a woman will almost constantly be taking higher and higher doses of the drug in order to feel its effects. This is because she becomes tolerant to the effects of the drug at lower doses. It is dangerous and can up her chances of experiencing Vicodin overdose. Addiction also makes it impossible to think about anything except the drug. Women may become paranoid because they are afraid the drug will be taken away from them.
The worst part of becoming addicted to Vicodin is that, even if the individual realizes that Vicodin is causing problems in her life and wants to stop taking it, she will not be able to do so on her own and will need professional help.
Consequence #5: Heroin Abuse
In many cases, Vicodin (and other types of prescription opioid) abuse can lead to the possibility of heroin abuse. According to the NIDA, "Nearly half of young people who injected heroin surveyed in three recent studies reported abusing prescription opioids before starting to use heroin." This consequence is possible because many opioid abusers realize that heroin is "cheaper and easier to obtain" than Vicodin, and they may also be experiencing a high tolerance for Vicodin which causes them to try harder drugs.
There are many other consequences involved with heroin abuse, and the possibility that it could be so linked with Vicodin abuse is extremely dangerous for those women who start out abusing Vicodin and cannot stop.
There are many more potential consequences women who abuse Vicodin face, but these are some of the most severe. Vicodin is dangerous and it can be found almost anywhere––two of the reasons why this drug has so many potential consequences for those who abuse it.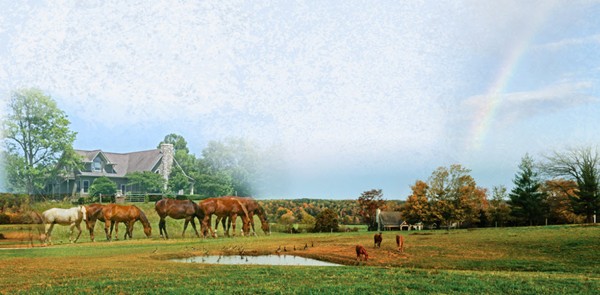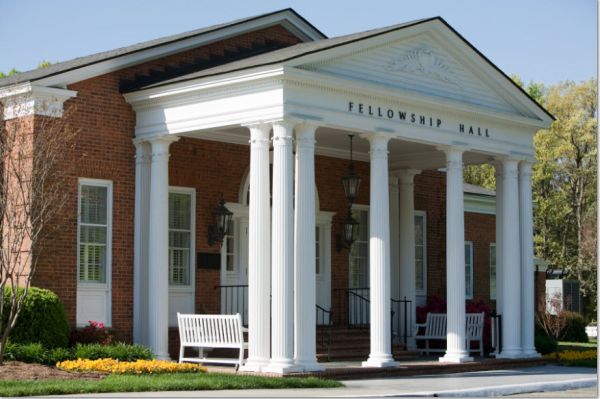 You're not a resident or a client at Fellowship Hall, and you're definitely not a patient. You're a guest. Whatever the terminology, miracles happen at this treatment center snugly situated amidst the gently rolling hills of North Carolina's historic Piedmont area.
Details ›
Serenity and tranquility are elemental at this ultra-comfortable, luxury treatment center nestled at the base of Utah's Wasatch Mountain Range in Sandy, Utah.
Details ›