Symptoms of Cocaine Use
Cocaine use is an extremely dangerous issue for many women, but it is also very noticeable. The symptoms that accompany cocaine use can be recognized easily by friends and family. If you are concerned about someone you love who may be abusing cocaine, look for the telltale signs and symptoms.
Physical Symptoms of Cocaine Use
Many women use cocaine because they want the energy it gives them or the high it provides. Shockingly, even some of the physical symptoms which affect a cocaine user's health are desired by some. According to the NIDA, "Because cocaine tends to decrease appetite, chronic users can become malnourished." Look for this symptom in women who may be abusing cocaine, as it is common and sometimes even sought after by women with body issues or in certain professions.
Other physical symptoms of cocaine abuse include:
Fast heartbeat
Increase in body temperature
Increase in blood pressure
Dilated pupils
Tremors
Muscle twitches
"Gastrointestinal problems"
Headaches
"Damage to the nasal septum" (CESAR)
This last issue is often caused by long-term cocaine abuse in those who snort the drug. Cocaine use has many long-term physical symptoms that can also turn to very dangerous issues including:
Heart disease and heart attack
Stroke
Seizures
Lung disease
The chance of contracting HIV or Hepatitis as a result of the "increased possibility of risky behaviors"
Catching cocaine use early may help prevent symptoms like these from occurring, but someone who experiences them as a result of cocaine abuse needs to get help right away.
Behavioral Symptoms of Cocaine Use
Cocaine causes euphoria and other effects in those who abuse it, and their behavior will be strange as a result. Some of the behavioral signs of cocaine abuse are:
Restlessness
Insomnia
Irritability
Panic
Anxiety
Paranoia
Vertigo
Talkativeness
High energy
Mental alertness, "especially to the sensations of sight, sound, and touch" (NIDA)
According to the NIDA, "the duration of cocaine's euphoric effects depends on the route of administration" (NIDA 2). Snorting causes the effects to take longer to arrive but the high lasts longer; smoking crack cocaine has the opposite effects, coming on quickly but with effects only lasting about half the amount of time snorting causes them to.
The above behaviors are all those which a person currently abusing cocaine will exhibit. However, a long-term cocaine user will begin to show even more signs of her abuse, such as:
Tolerance when the user needs to take more cocaine each time in order to feel the effects
Dependence where she doesn't feel normal without it
Cravings where she cannot stop thinking about the drug and wants to be taking it all the time
Drug-seeking behavior where she will do dangerous things in order to get more of the drug
Risky behaviors like having unprotected sex, sharing needles, or going dangerous places with unknown people
There are many symptoms of cocaine abuse which usually become more obvious the more someone abuses the drug. Remember, though, that the longer someone uses a dangerous drug like cocaine, the more difficult it will be for her to stop. If you recognize these symptoms in someone you know, do not hesitate to get her help.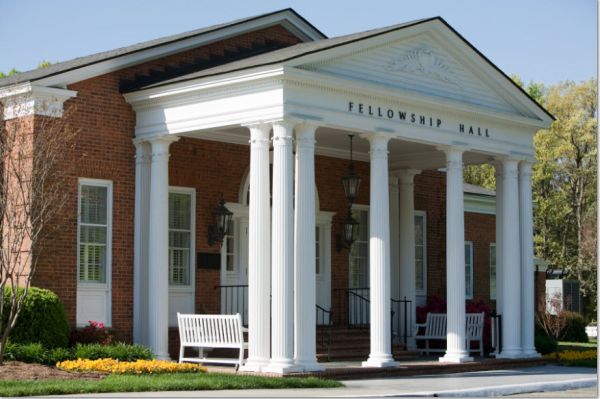 You're not a resident or a client at Fellowship Hall, and you're definitely not a patient. You're a guest. Whatever the terminology, miracles happen at this treatment center snugly situated amidst the gently rolling hills of North Carolina's historic Piedmont area.
Details ›
A variety of treatment methods firmly rooted in sound research provide solid ground for healing at this high desert treatment center located north of Tucson.
Details ›