Signs and Symptoms of Meth Abuse
According to a 2008 report released by the United States Government, in that year, an estimated 13 million people age 12 and over had used methamphetamine, 529,000 of those were using the drug on a regular basis. Methamphetamine, also known as meth, ice, chalk, and crystal, is a very addictive drug that is close in chemical make-up to amphetamine. It has the appearance of a white, odorless powder with a bitter flavor. Meth abuse is dangerous and can be fatal.
How Meth is Abused
Meth is typically snorted, smoked, taken orally or dissolved in alcohol or water and injected. Injecting or smoking the drug has the fastest effect because these methods deliver the drug to the brain quicker than other methods. Once the drug reaches the brain it produces an immediate rush of intense euphoria. The pleasure tends to deplete quickly, which is why meth users frequently repeat their doses in a binge pattern.
Methamphetamine's Effects on the Brain
When meth reaches the brain, it stimulates the production of the neurotransmitter dopamine, increasing the brain's dopamine to levels much higher than usual. This substance is associated with the experience of pleasure, motivation, reward as well as motor function. It is the sudden release of dopamine that creates the immediate euphoric rush that is sought by the meth user. Meth also gives the user a heightened sense of awareness and feeling of increased energy. Repeated use of methamphetamine can soon lead to chronic addiction.
Symptoms of Meth Abuse
People who use meth on a regular basis, over a long period of time may experience the following symptoms:
Confusion
Insomnia
Anxiety
Mood disturbances
Displays of violent behavior
Paranoia
Delusions
Visual and auditory hallucinations
According to the National Institute on Drug Abuse, studies have shown that chronic meth use can cause both chemical and molecular changes within the brain, particularly in areas related to motor control, learning and cognition. Signs of chronic meth abuse may include:
Impaired motor functioning
Reduced verbal learning skills
Emotional problems
Impaired memory functions
Some of these more severe symptoms may persist even after meth use has stopped, though some may eventually reverse after the user has refrained from taking the drug for a year or more.
Meth Abuse Patterns
There are three main patterns of methamphetamine abuse:
Low intensity—this type of user has not yet become psychologically addicted to the drug. A low intensity user typically takes meth by snorting or swallowing it.
Binge and high intensity—this type of meth abuser is psychologically addicted and typically uses the drug by smoking or injecting it so they can reach a faster and more intense rush. Meth abuse in the binge cycle has seven stages: rush, high, binge, tweaking, crash, normal, and withdrawal, whereas the high intensity meth abuse pattern does not usually include withdrawal.
Tweaking—this is the most dangerous form of meth abuse. An abuser who is tweaking has not had any sleep for 3-15 days. This means they are extremely irritable, paranoid and prone to sudden and violent mood swings.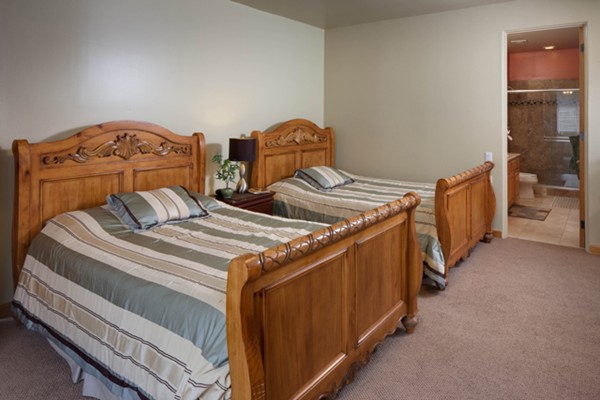 At this peaceful treatment center in upscale Scottsdale, residents learn how to enjoy all that life has to offer – without the assistance of drugs and alcohol.
Details ›
Housed in a collection of historic homes surrounding a common courtyard, Right Step Houston nestles comfortably into the tree-lined streets of the city's hip Montrose neighborhood.
Details ›
Merriam Webster defines "Paradigm" as a theory or a group of ideas about how something should be done – a fitting definition for this unique, multifaceted treatment program for adolescents.
Details ›