Qualities of the Best Alcohol Rehab Centers
Alcohol rehab is essential to many women's recoveries from addiction. As alcohol can cause strong physical dependence and severe withdrawal symptoms, rehab centers aid alcoholics greatly in the first stage of recovery. Afterward, treatment can help with cravings, emotional reactions to abuse, and even the mending of relationships that alcohol abuse has torn apart.
Medically-Assisted Detox
Most rehab and detox centers practice medically-assisted detox, which allows patients to be eased through withdrawal symptoms on certain medications. The NLM lists some of the more difficult withdrawal symptoms for alcohol abuse that might be curbed with medication in a rehab center:
Anxiety
Depression
Irritability
"Jumpiness or shakiness"
Nightmares
Headache
Insomnia
"Rapid heart rate"
"Tremor of the hands and other body parts"
In many alcohol rehab centers, patients are put under "sedation using medication called benzodiazepines until withdrawal is complete." This is especially necessary because alcohol withdrawal is painful and often severe. It can even lead to a life-threatening condition called delirium tremens which results in fever, confusion, hallucinations, and seizures.
24-Hour Care
Some women may feel that they would be more comfortable continuing with their lives by receiving treatment from an outpatient center. But most rehab centers for alcohol abuse, especially in the early stages, are best when they provide round the clock care for patients. At an inpatient treatment center, women receiving treatment from alcohol abuse are in a controlled environment. Because it is so easy to relapse and obtain more alcohol, this choice is often for the best.
The NLM also states that "symptoms usually peak by 24 – 72 hours, but may persist for weeks." "Remaining in treatment for an adequate period of time is critical, according to the NIDA. Inpatient programs often complete after at least a month, giving patients more the time to recover.
Therapy
As stated by the NIAAA, "successful long-term recovery centers on changing a person's behaviors and expectations about alcohol." Therapy is the best treatment option for this outcome, and many rehab centers provide different types of therapy. The NIDA lists several effective behavioral therapy treatments that women in rehab should have access to:
Multidimensional family therapy

Designed to "improve overall family functioning" and help patients and families work toward recovery together. This is especially important in alcohol rehab, as many alcoholics cause family issues during their abuse.

Motivational incentives

Uses "positive reinforcement to encourage abstinence from drugs."

Motivational interviewing

"Capitalizes on the readiness of individuals to change their behavior and enter treatment." This is highly effective with women who have chosen to seek rehab voluntarily.

Cognitive-behavioral therapy

Helps patients "recognize, avoid, and cope with the situations in which they are most likely to abuse drugs."
"These approaches use goal setting, self-monitoring of drinking, analysis of drinking situations, and learning alternate coping skills" in order to aid in long-term recovery (NIAAA). Group therapy is also very successful for women in alcohol rehab, as Mutual-help Groups like Alcoholics Anonymous are still "the most commonly sought source of help for AUDs in the United States."  Women who have good experiences in group therapy at an alcohol rehab center will likely continue with Mutual-help Groups once they leave the center.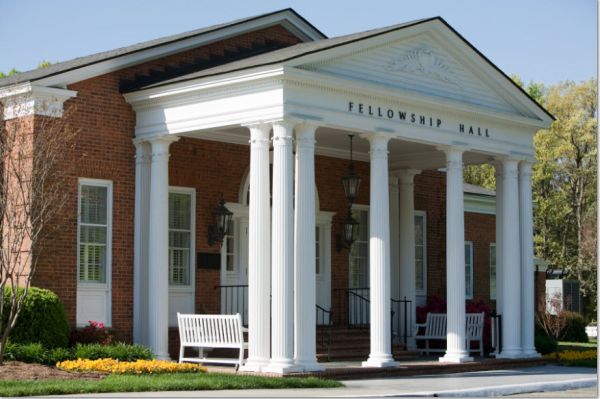 You're not a resident or a client at Fellowship Hall, and you're definitely not a patient. You're a guest. Whatever the terminology, miracles happen at this treatment center snugly situated amidst the gently rolling hills of North Carolina's historic Piedmont area.
Details ›
Serenity and tranquility are elemental at this ultra-comfortable, luxury treatment center nestled at the base of Utah's Wasatch Mountain Range in Sandy, Utah.
Details ›
A variety of treatment methods firmly rooted in sound research provide solid ground for healing at this high desert treatment center located north of Tucson.
Details ›