Treatment for Alcohol Detox Symptoms
The symptoms caused by alcohol detox can be extremely dangerous. When a woman who has been drinking alcohol heavily every day for a long time suddenly stops, the side effects can sometimes even be deadly if she is not able to receive proper treatment. There are several treatment options when it comes to alcohol detox symptoms, and in the case of severe alcohol withdrawal, they could save your life.
Why Attend Alcohol Detox Treatment?
According to SAMHSA, "The course of alcohol withdrawal is unpredictable; it is impossible to tell who will or will not experience life-threatening complications." Attending alcohol detox can ensure your safety and that any complications that occur can be managed by trained medical professionals. Because alcohol withdrawal can be so dangerous, women who
Drink every day
"Crave alcohol or have a strong urge to use it" (NLM)
Have experienced health issues as a result of drinking
Have a very high tolerance for alcohol intoxication because they have been drinking for a long time
Have ever experienced withdrawal symptoms as a result of stopping their alcohol use previously
should consider formal treatment for this condition. Symptoms may start out mild, but patients could take a turn for the worst which is why some form of alcohol detox treatment is recommended.
What are the Different Types of Alcohol Detox Treatment Facilities?
Depending on how strongly the patient is dependent on alcohol and what her symptoms are like, there are two different types of alcohol detox treatment facilities. These are:
Inpatient treatment, according to the UMM, "is usually reserved for patients whose alcoholism places them in immediate danger." They will usually need intense treatment and 24-hour care because they are experiencing severe side effects from their alcohol abuse and/or withdrawal. These patients should be monitored closely in a controlled environment like a detox center, a hospital, or another type of facility where they will usually stay for the duration of their alcohol detox.
Outpatient treatment is reserved for those individuals who are not in as much immediate danger from their alcohol detox symptoms. While outpatient treatment is often used because it is less expensive, it is better for those who do not experience high psychiatric severity, who do have a strong support system at home, and who are not dealing with intense or dangerous withdrawal symptoms as a result of their alcohol detox.
Patients may choose to attend one type of facility based on their needs as well as their dependence on alcohol, but any woman who goes through alcohol detox should then attend alcohol addiction treatment afterward. Otherwise, she will likely struggle much more with cravings and other issues after detox is over and possibly relapse as a result of these problems. Alcohol addiction treatment can help teach patients ways of coping with cravings and triggers, and while it is often essential for those who have been abusing alcohol to be able stop, alcohol detox treatment is the beginning of this path to a better, more solid recovery.
What are the Symptoms of Alcohol Detox?
The symptoms caused by alcohol detox, according to the NLM, "usually occur within 8 hours after the last drink, but can occur days later." The most commonly experienced symptoms are:
Anxiety
Depression
Nerves
Fatigue
Mood swings
Nightmares
Confusion or the inability to think clearly
Irritability
Jumpiness
Shakiness
Most of these symptoms are not entirely dangerous, but depression can lead to suicidal thoughts and confusion can be problematic in the lives of women who are not being treated for their alcohol withdrawal. Other symptoms may include:
Clammy skin
Headache
Insomnia
Nausea
Vomiting
Dilated pupils
Pallor
Sweating
Fast heartbeat
Tremors (especially of the hands)
Even though these symptoms are not as intense or dangerous as those caused by some other withdrawal syndromes, they can become much worse in certain cases. According to the NLM, "a severe form of alcohol withdrawal" can cause many issues that are life-threatening on their own. This type of withdrawal is called delirium tremens and includes:
Fever
Agitation
Seizures
Severe confusion
Seeing or feeling things that aren't there or hallucinations
These symptoms can be very dangerous, especially if the individual is not in a safe place where she can receive access to medical care. Treatment for alcohol withdrawal, though, can help with these symptoms and more mild ones, ensuring that patients are much safer and well cared for.
Treatment for Alcohol Detox
The goals of alcohol detox treatment include "reducing withdrawal symptoms" and "preventing complications of alcohol use." Patients are observed for two hours so that the severity of their withdrawal symptoms can be determined. Afterward, "the immediate goal of treatment is to calm the patient as quickly as possible" (UMM).
Patients are often put on a treatment regimen with the use of medication. If the symptoms are severe enough, they will be sedated until the withdrawal itself is complete, but this is in the case of extreme symptoms, such as those which occur during delirium tremens.
The medications that are most commonly prescribed are:
Benzodiazepines

Benzodiazepines are an anti-anxiety drug. They can help patients become more relaxed, help prevent seizures, and relieve other, more mild withdrawal symptoms as well. These are the most commonly used medications for the treatment of alcohol withdrawal and include:

Xanax
Librium
Serax
Valium
Ativan

Antiseizure medication

Antiseizure medications, including Depakote, "may be useful for reducing the requirements of a benzodiazepine."

Beta-blockers

Beta-blockers like Inderal are used with benzodiazepines to slow the heart rate, curb cravings, and reduce tremors.
Medications are a large part of the treatment regimen for alcohol withdrawal, but many patients need another type of treatment as well. Therapy is especially beneficial during this difficult time as women going through alcohol withdrawal experience intense cravings, guilt, and other issues. Therapy can both help them in the short term with these and help lead patients into addiction treatment for alcohol after their detox is over.
The treatment for alcohol detox symptoms has come a long way, and protecting patients from the intense withdrawal symptoms that sometimes occur is the number one priority in this type of treatment. Many women find help and relief in alcohol detox treatment after they stop drinking.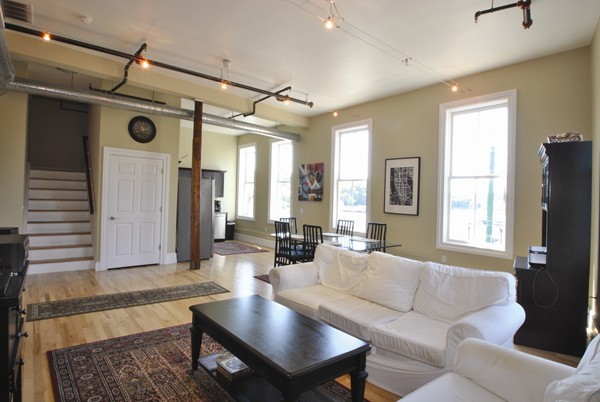 This triple-tiered rehab located in New Haven, Connecticut provides a road to recovery and a much-needed hand-up to young men dealing not only with addiction, but with a lack of real-life skills that prevent them from living full, substance-free lives in the real world. While many guys their age are studying their way through New Haven's hallowed, ivy-league institutions, their counterparts at Turning Point are working as if their lives depend on it.
Details ›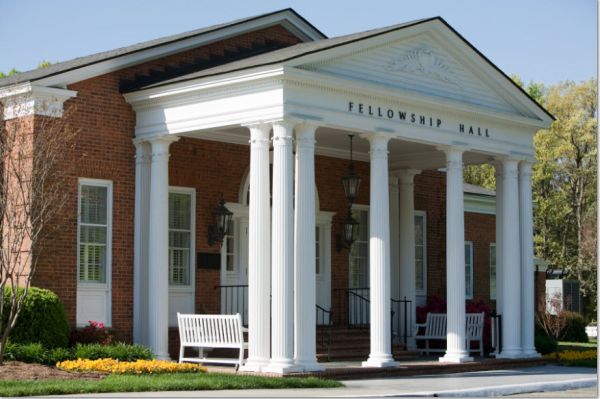 You're not a resident or a client at Fellowship Hall, and you're definitely not a patient. You're a guest. Whatever the terminology, miracles happen at this treatment center snugly situated amidst the gently rolling hills of North Carolina's historic Piedmont area.
Details ›
A variety of treatment methods firmly rooted in sound research provide solid ground for healing at this high desert treatment center located north of Tucson.
Details ›